New Book 'The Path' Offers Practical Spiritual Guidance
by PRC Agency
PR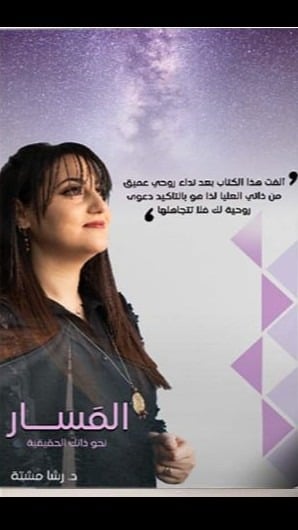 New Book "The Path" by Dr. Racha Meshta Launches on March 18th at Hotel Novotel Constantine Algeria
March 3, 2023: The upcoming release of "The Path," a new book by Dr. Racha Meshta, is set to launch on March 18th at the Hotel Novotel Constantine Algeria, starting at 9:30 AM, and will be available to the public.
"The Path" is a spiritual guidebook that aims to help readers navigate life's challenges and find their way to inner peace and fulfillment. Dr. Meshta draws on his extensive experience as a spiritual teacher and healer to offer practical advice and insights into the internal spiritual call that many people feel but struggle to understand.
Throughout the book, readers will explore topics such as the nature of consciousness, the power of intention, and the importance of self-awareness. Dr. Meshta also provides guidance on cultivating spiritual practices such as meditation and mindfulness to deepen one's connection to the inner self and the universe as a whole.
"The Path" is written in Arabic and titled "Al Massar," making it accessible to a wide range of readers in the Middle East and North Africa. The book is also available in an English translation for readers who prefer to read in that language.
Dr. Racha Meshta is a highly respected spiritual teacher and healer. She has spent many years working with clients from all walks of life, helping them to overcome personal challenges and find greater meaning and purpose in their lives. Dr. Meshta's approach is grounded in a deep understanding of the human psyche and a belief in the power of the human spirit to transcend even the most difficult circumstances.
"The Path" is sure to resonate with anyone who is seeking to deepen their spiritual understanding and live a more fulfilling life. Everyone is invited to join in celebrating the launch of this important book on March 18th at Hotel Novotel Constantine Algeria, starting at 9:30 AM, and to share the news with anyone who may be interested.
For more information about "The Path" and Dr. Racha Meshta, please visit: https://transurfing.cc/products/you-are-the-story
Alphoenix Media Dubai business bay, Dubai, Dubai 00000, United Arab Emirates Website https://alphoenixmedia.com
Sponsor Ads
Report this Page
Created on Mar 4th 2023 02:46. Viewed 93 times.
Comments
No comment, be the first to comment.