Napa Valley Historical Winery Offers Tours & Finest Dolcetto Tasting & Purchase
by PRC Agency
PR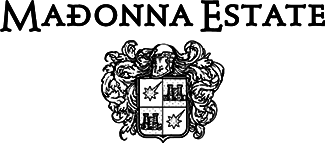 You can't spell "wine" without "win." When you come for a tour or tasting at Madonna Estates, you'll get a winning experience of the best organic wines in Napa Valley, fantastic views of the North Coast, a great climate, and the perfect spot for picnicking.
The winery's new tours will give you an intimate view of the estate's 100-year-old winemaking process, from planting and harvesting to storing and aging. And if you sign up for the estate's Carneros Club, you'll also enjoy exclusive cellar and vineyard tours.
Find out more at https://store.madonnaestate.com/index.cfm?method=storeproducts.showlist
The estate's tours allow you to immerse yourself in the rich history of winemaking in Napa Valley's world-famous Carneros region. You'll experience for yourself the cool Pacific Ocean breezes of the region's maritime microclimate and its stunning views of the San Francisco cityscape. This microclimate is what makes the region best-suited for the cultivation of cool-climate grapes and has given it a reputation for its Chardonnay and Pinot Noir varietals.
The estate has also planted five acres of the Dolcetto varietal. Although its name means "little sweet one" in Italian, this varietal is not sweet but has a rich, fruity flavor reminiscent of blackberry, licorice, and almond, with pronounced but not overpowering tannins. It is easy to sip and pairs best with richer, darker meats and vegetable dishes featuring roasted tomatoes, eggplant, and garlic.
On estate tours, you'll learn about the intricacies of the winemaking process for Dolcetto and many other varietals, including Merlot, Cabernet Sauvignon, Malbec, and Pinot Grigio. The tour also includes a reserve tasting room for Carneros Club members and a picnic area where you can enjoy lunch.
The winery also offers indoor and outdoor tastings, available by appointment. These are suitable if you would like a more intimate setting for your wine tasting. You can choose five out of 10 different varietals on a set menu.
Madonna Estate, located in the Carneros region, is about 40 miles northeast of San Francisco. Carneros is the first viticulture area north of the Golden Gate Bridge. The estate's wines are handcrafted by the Bartolucci family, who have been in the local winegrowing and winemaking industry for over a century. They use grapes that are 100 percent organically grown and dry-farmed on the estate vineyard.
A satisfied customer said, "They have the best Chardonnay wine I have ever experienced! Lovely, friendly staff taught us a lot about making wines. We really appreciated the fact that they grow their own grapes organically and use only one type of grape for each wine. Compared to other wineries we visited, this was clearly the best!"
Owned by the second-oldest winemaking family in the Napa Valley, Madonna Estate promises to give you the best - the best experience, the best varietals, and the best handcrafted wines, preserved for over a century by family tradition.
Get more details here: https://store.madonnaestate.com/index.cfm?method=storeproducts.showlist
Madonna Estate 5400 Old Sonoma Road, Napa, CA 94559, United States Website http://www.madonnaestate.com
Sponsor Ads
Report this Page
Created on Feb 7th 2023 02:41. Viewed 66 times.
Comments
No comment, be the first to comment.