Memorable things to do in Kerala
by Sujeet K.
Digital Marketer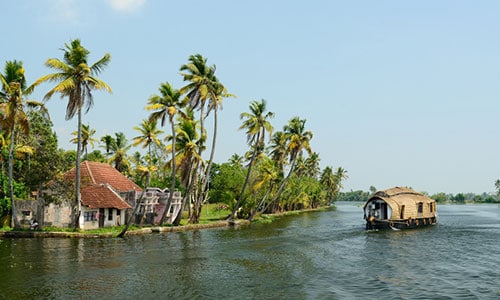 Wondering what all you can do in the most beautiful state of India? Kerala stands to be operating beyond than simply being a state of India, it has emerged as a preferred tourist destination for tourers all across the world. India is truly a fortunate country to have this marvel in its boundaries.
This place is immensely wonderful and covers the need of every traveler, whether it be family, friend, solo tourer or honeymooning couple. This state is definitely an evergreen tourist destination, irrespective of months, tourers from all across the world visit this place.
It has got a huge list of fascinating activities that the visitors can engage in. Enjoy sunbathing in the divine beaches of Kerala, boat rides on the bank of lovely backwaters or experience some exhilarating water sport escapades, the choices are huge, vast and totally worthwhile.
Kerala is a blend of beautiful vacation spots, so no matter which region you are visiting the experience will certainly be mind-blowing. Here is a list of 5 alluring things that must be tried by every tourer:
• Watch the alluring Kathakali Performance
Reminiscences of multicolored faces moving on the beats of classical music on television is evident in our brains. Get to see those virtual faces dancing in reality in the God's Own Country. These performances usually portray the stories of passion, power and desire. This dance is a blend of beautiful expressions and elegant moves carried out by the dancers.
•Experience an eccentric stay in the houseboat by Alleppey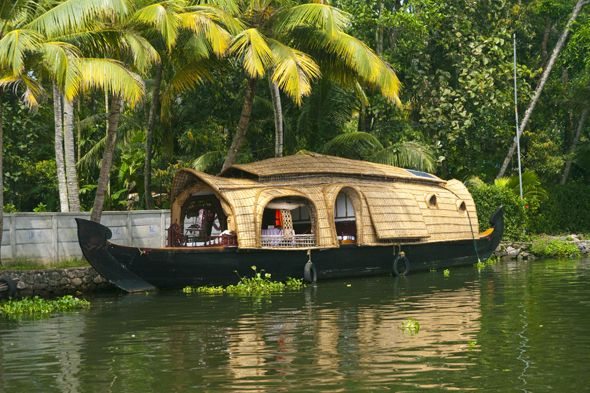 When in Kerala take the opportunity of living in the houseboats instead of hotels and you will get to dwell in a completely different and ecstatic aura. The beauty of Alleppey backwater gets elevated when viewed from the comfort of houseboats. From stunning sunrises to surreal sunsets, this serene stay adds glitter to the Kerala tour. Houseboats are the most prevalent mode of relishing the brilliant backwaters of Kerala.
You may like to read things to eat and shop in kerala.
•Visit Periyar Wildlife Sanctuary- a complete deal
Periyar wildlife sanctuary is one of the most happening things present in Kerala's boundaries. Besides holding the position of most loved forest reserve of Kerala, it facilitates water lovers with the benefit of bamboo rafting in the pristine waters of Periyar Lake. Here one should definitely go ahead and take royal rides of elephant to spectate the majestic jungle. This reserve is home to some exclusive breeds of flora and faunas, from deer to tigers it has got all.
•Breath-taking Paragliding in Munnar
When we think of Kerala, we get this image of beaches, waterfalls and backwaters, however only few think of it as a place serving dauntless escapades to the tourers. Besides being world-famous for its tea-plantation, Munnar also hosts the electrifying paragliding experience for every thrill-lover. Paragliding does seem scary but with little bit of courage and trust on the paragliding guide, anybody can easily soar high in the sky.
•Devour On the Mouth-Watering Delicacies
The whole world is in love with the unique flavors and dishes of Kerala. When you're in Kerala do not skip the blissful opportunity to devour on its amazingly cooked dishes. This land has no place for forks and spoons while eating, when here one should eat like the locals eat using their hands. Ela sadya, Puttu, Appam, Beef curry, Dosa, Vada are the names of some most popular local delicacies.
Kerala stands to be the epitome of pious beauty, from warm beaches to cold backwaters, it comprises everything that attracts a tourist. This place is a must visit Indian destination for every tour lover, regardless of who your tour partner is, a trip to Kerala will assuredly be the most delightful experience of your life.For more detail please visit us at eKerala tourism.
Sponsor Ads
Report this Page
Created on Apr 10th 2019 09:18. Viewed 369 times.
Comments
No comment, be the first to comment.