Maximize Your Use Of Sage 100 With Certified Hands-On Instructor-Led Support
by PRC Agency
PR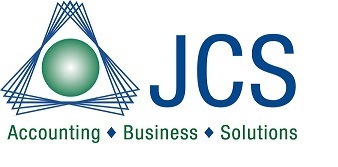 If you use Sage 100 for your business's accounting, can you count on one hand how many of its features you actually use? If so, perhaps it's time to get hands-on training from Accounting Business Solutions by JCS and learn how to successfully implement all the software's functions.
The company offers expert-level Sage 100 consultations that can help you understand how the platform's various features and functions work, and how they can improve your day-to-day finances.
Visit https://www.jcscomputer.com/sage-100-support for more information.
By providing their training, the accounting firm allows you to maximize the use of your Sage software, which in turn improves your company's finance management, tracking, and sales strategies.
As a business owner, you probably use finance software such as Sage 100 to help you manage your cash flow. However, you may struggle to find the time to fully understand and utilize all of its features. This baseline use can often mean you never use its powerful accounting functions and need to make lengthy corrections after a new need arises, or a feature is discovered.
Accounting Business Solutions by JCS's team of Sage-certified consultants can teach you the best ways to use your software.
By providing hands-on training, the company allows you to see how your accounting platform can be used with regard to your business's specific needs and processes. It also helps you to understand and implement Sage 100 software's time and cost-reducing features that can free up resources, speed up processes, and scale to meet your business goals.
The training from Accounting Business Solutions by JCS covers all aspects of the Sage 100 platform, including sales, upgrades, data migration, and daily implementation. Additionally, the company's qualified team can support you with error messages, helping you resolve any underlying issues and prevent recurring notifications.
With over 35 years of experience, Accounting Business Solutions by JCS has both the practical knowledge and industry insight to help support clients across all industries with their accounting-related issues.
As a national company, Accounting Business Solutions by JCS has offices across the United States, including Chicago, Illinois, Atlanta, Dallas, Detroit, Hartford, New Orleans, Naples, Tampa, Sacramento, St. Louis, Grand Rapids, and Charleston.
A recent client of the accounting firm said, "Thank you, JCS. Your help with my accounting software questions made all the difference between success and failure."
Make sure you are maximizing the use of your Sage 100 accounting software with hands-on training from qualified professionals.
For more information, you can visit https://www.jcscomputer.com/sage-100-software or you can call 800 475-1047 to schedule a free discovery call.
Sponsor Ads
Report this Page
Created on Oct 20th 2022 02:09. Viewed 25 times.
Comments
No comment, be the first to comment.