Luxury Calabasas, CA Real Estate Brokerage Can Help You Find Premium Properties
by PRC Agency
PR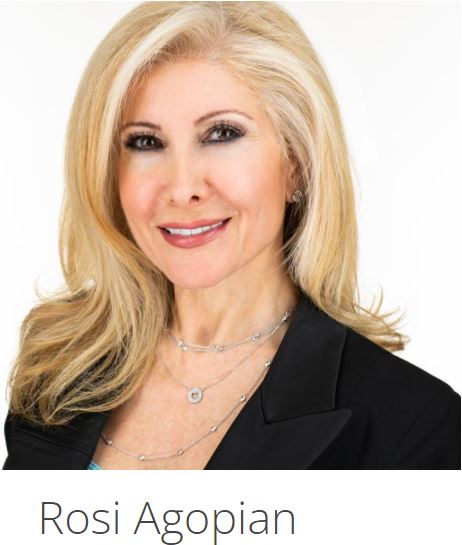 Picture yourself ensconced in a designer luxury property, enjoying spacious, elegant, comfortable living, surrounded by manicured gardens and a beautiful swimming pool, and just outside the hills of sunny California and one of the country's most sought after suburbs. Sounds pretty good doesn't it? 
With Rosi Agopian Realty, your dream can become a reality. The established realtor now holds an exclusive portfolio of high-end, designer, luxury homes in Calabasas, as well as the surrounding Woodland Hills, West Hills, Tarzana, Encino and Sherman Oaks areas. 
Go to https://www.rosiagopian.co to find out more.
A national upturn is being witnessed in real estate with the arrival of spring. In Calabasas in particular, which continues to be the host to universally high prices and a robust market, Rosi Agopian Realty believes that the time to begin your process of buying and selling is now. 
Last year, according to Bloomberg, the Southern California hillside community claimed the title of Wealthiest American City, and the affluent suburb continues to draw high-profile residents, homeowners and investors like you who are allured by its space, natural beauty, privacy, location, excellent schools, low crime rate and more. 
With a long established foothold in the market, and as a fully qualified broker, not just an agent, Rosi Agopian Realty can promise you, whether you are a buyer or a seller, an advantageous and timely deal, partnering homeowners with their dream buyer and buyers with their dream home. 
Some of the luxury properties that the realtors have recently sold, and that may be similar to what you are looking for, include a 4 bed and 4 bathroom tastefully appointed home with a large in-ground pool and beautifully manicured gardens, which sold for over $1.5 million in Sherman Oaks. 
Offering unparalleled views of the Palo Comado Canyon national park, another of their recently held properties, which was also sold for over $1.5 million, was a Spanish-inspired 3 bedroom property in nearby Bell Canyon. 
Rosi Agopian Realty is the licensed real estate agency of Rosi Agopian. Rosi is an expert realtor and broker-associate who prides herself on her market acumen and her fine name in the competitive outer Los Angeles real estate scene. 
Agopian said of her new luxury property services, "As an agent who knows this area inside and out, I bring a wealth of knowledge on local communities, current market conditions, and more. I strive to make your real estate experience an exceptional one. Whether buying or selling a home, I can advise you through the processes from beginning to close. I'm always happy to take the time to discuss your specific real estate needs."
This spring, it's time to secure your dream home in one of America's most exclusive and illustrious regions.
Visit https://www.rosiagopian.co to see how Rosi Agopian Realty can help you buy or sell your next home.
Sponsor Ads
Report this Page
Created on Mar 5th 2022 09:01. Viewed 117 times.
Comments
No comment, be the first to comment.