Looking To Add Digital Assets To Your IRA? Find The Top Providers In This Report
by PRC Agency
PR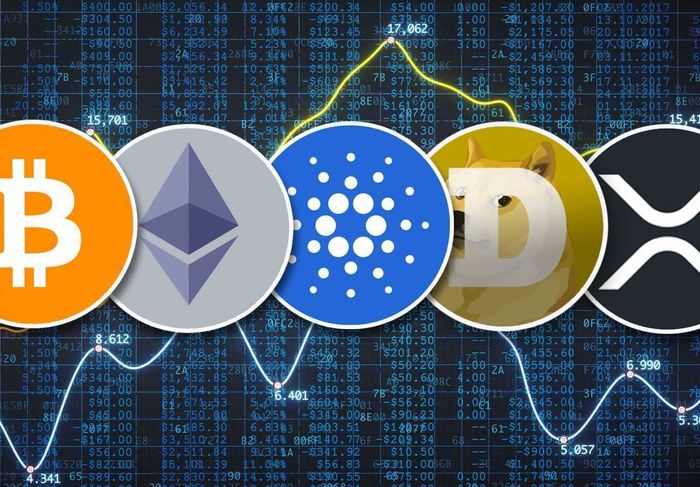 If you've been considering adding digital assets to your IRA, you might be curious about who the best providers are, and if there are any special rules regarding setting up a crypto IRA. Crypto Investors Desk's latest report covers all the details you need to know to diversify your investment portfolio with digital assets in 2022.
The guide explains the key information you should be aware of regarding the special rules and IRA management requirements that cryptocurrencies have due to their non-tangible nature.
Visit https://cryptoinvestorsdesk.com/crypto-iras for more information.
Alongside the details on adding digital assets to your IRA portfolio, the report also offers insights on finding an IRA provider and shares a recommended list of companies offering such access based on several indicators.
As cryptocurrencies continue to become a part of everyday life, you may be starting to appreciate their long-term potential for diversifying your retirement portfolio. However, given the unique nature of the non-tangible assets, the IRS requires that you have an administrator to manage your crypto IRA portfolio. Crypto Investors Desk helps you to find and choose the right provider for your individual needs.
By reading the report, you will learn why digital assets are becoming a popular choice for investors, with consideration of the impact of current global events and circumstances. The authors also compare crypto investments to precious metals holdings, highlighting the stability of the assets as a hedge against changes in the market.
If you want to get started with a crypto IRA, you can also find short reviews covering twelve of the leading providers of IRA investment accounts in 2022, such as Bitcoin IRA, Coin IRA, iTrustCapital, BitIRA, Equity Trust, and Regal Assets.
For their reviews, Crypto Investors Desk spotlights their recommended providers based on areas such as expertise, security, knowledge, fees, and the variety of cryptocurrencies available. The guide outlines any other key details or features they believe you should be aware of prior to setting up an account.
As an online resource for cryptocurrency investments, the website also has a wide range of articles and news reports covering all aspects of the industry. This includes details on NFTs, market changes, and beginner information on how to choose a broker and buy tokens.
A spokesperson for Crypto Investors Desk said, "Traditional individual retirement accounts are an excellent option to ensure future financial security. But, as global events continue to raise the risk of global markets, a few investors are seeking to diversify their IRAs by investing with digital assets."
Learn everything you need to know about setting up a crypto IRA in 2022 with Crypto Investors Desk's latest report today!
For more information, you can visit https://cryptoinvestorsdesk.com/crypto-iras where you can read the full report.
Disclaimer: The information provided on this page does not constitute investment advice, financial advice, trading advice, or any other sort of advice and it should not be treated as such. This content is the opinion of a third party and this site does not recommend that any specific cryptocurrency should be bought, sold, or held, or that any crypto investment should be made. The Crypto market is high risk, with high-risk and unproven projects. Readers should do their own research and consult a professional financial advisor before making any investment decisions.
Sponsor Ads
Report this Page
Created on Jun 4th 2022 02:08. Viewed 76 times.
Comments
No comment, be the first to comment.