London UK Luxury 100% Mulberry Silk Keeps You Looking Young And Sleeping Well
by DAVIS BROWN
PRC Agency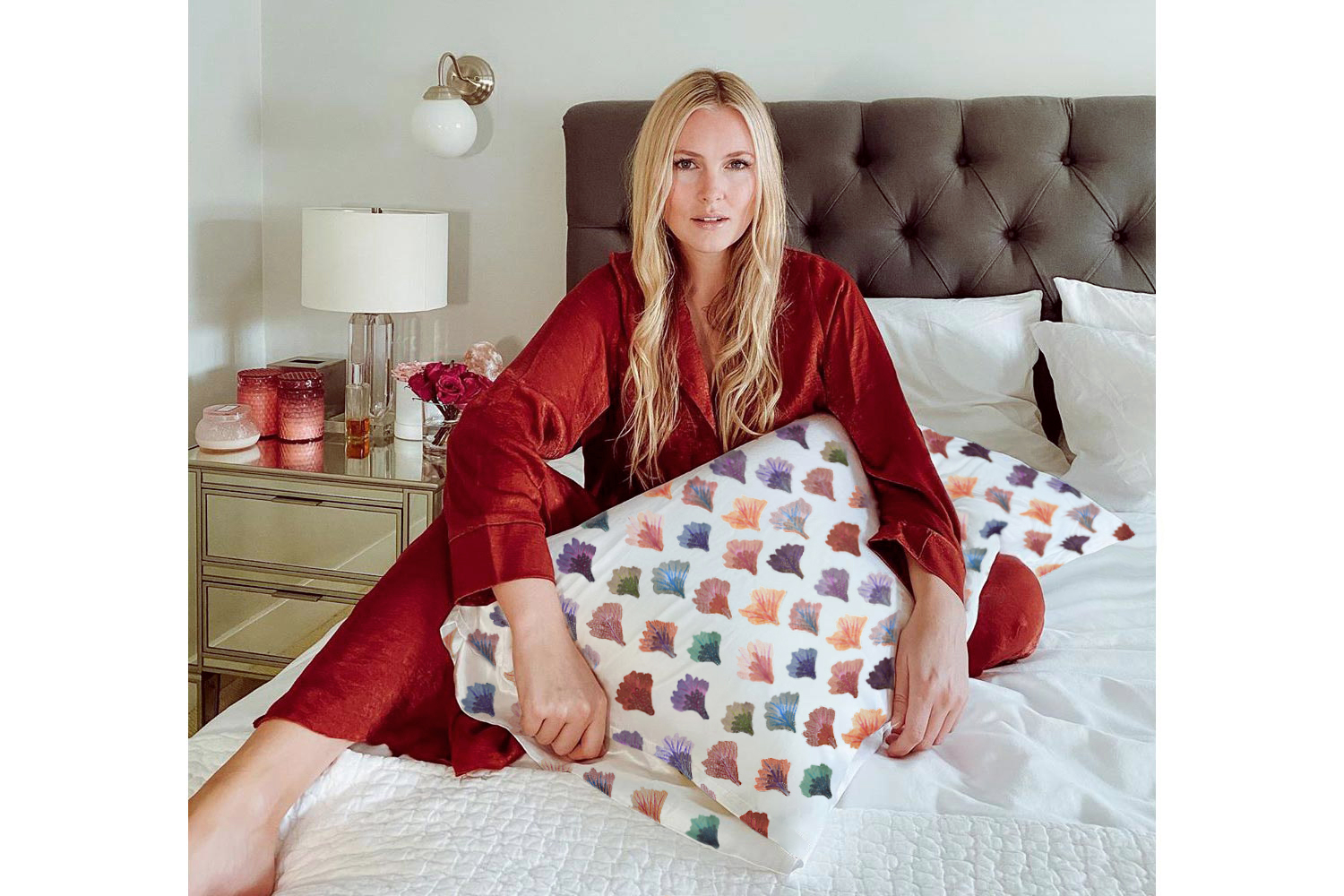 You might already know that silk is considered la crème de la crème of beddings and sleep products, but did you know these luxury indulgences also offer an array of health and emotional well-being benefits? It's true! Go silk and you'll go home to the best in healthy yet high-end sleep products that will keep you looking younger and feeling better.
MayfairSilk, a London, UK-based company that specialises in 100% mulberry silk linens and sleep accessories, has released a report that outlines all the benefits you can derive from incorporating breathable, antibacterial, biodegradable silk products into your lifestyle and sleep routines.
Here's where you'll find the fountain of youth https://mayfairsilk.com/pages/benefits-of-silk
MayfairSilk offers a range of hypoallergenic and antibacterial silk beddings and accessories. Their recent report titled "The Benefits of Silk" highlights the ways in which silk products can increase your physical and emotional well-being while preserving environmental ecosystems.
MayfairSilk products are made from 100% silk gleaned from mulberry tree silkworms.
Mulberry tree lifecycles are characterized by thriving growth during rainy seasons after which the trees' leaves are eaten by silkworms. Once fattened silkworms begin pupating their cocoons, fibres from these cocoons are extracted and transformed into long fibres that are then spun into textiles.
According to the MayfairSilk company's recent report, when accounting for the carbon sequestering properties of the mulberry tree, silk produces 814x less carbon than cotton, 620x less than polyester and 1360x less than wool.
The report also explains that tightly woven silk fibres naturally wick away excess moisture. Compared to cotton, which absorbs 27 times its weight in water, silk absorbs 0.3 that amount.
Pillowcases and bedding fabrics made from 100% mulberry silk maintain skin and hair hydration. Hydrated skin cells are plump skin cells, which dermatologists and leading skincare specialists say can contribute to younger-looking complexions. Hydrated hair makes for smoother and shinier appearances, and less breakage, which means longer locks and fewer trips to the salon.
The MayfairSilk report reveals that silk products are free of potentially irritating chemical additives and are naturally hypoallergenic and resistant to dust mites.
Doctors, dermatologists, and skin specialists agree that when you invest in silk beddings and pillowcases you are essentially investing in better sleep cycles. Unlike synthetics or cotton materials that trap airflow and cause fluctuating temperatures and disruptions, silk maintains a constant cool temperature throughout the night, giving you a deep and more restful sleep.
If you're looking for luxurious yet responsible gift ideas for friends and family members you'll find pillowcases and other bedding products that contribute to elevated health and overall wellness on the company's website.
With the release of their industry report, London's MayfairSilk is giving you the information you need to better evaluate your bedding alternatives and choose the products that best suit your health and lifestyle goals.
Are you ready to look younger and feel healthier just by sleeping on silk? Visit https://mayfairsilk.com for all the details you need!
Sponsor Ads
Report this Page
Created on Dec 10th 2021 08:56. Viewed 140 times.
Comments
No comment, be the first to comment.