Livermore Back Pain Relief Specialist Offers Pinched Nerve Therapy
by PRC Agency
PR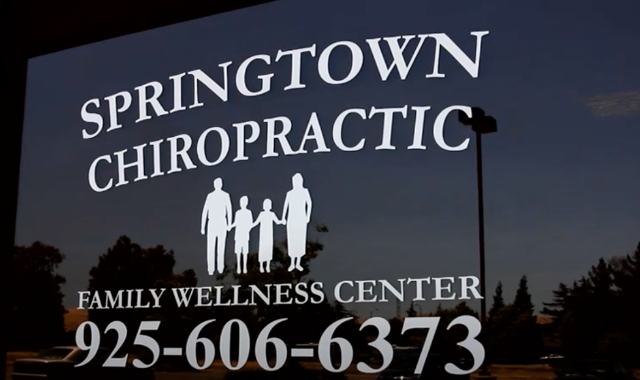 Do you know what an Egyptian test administrator who heals back pain is called?
"Cairo-Proctor!"
Not funny? At least, you won't accuse me of not trying to lighten the mood, even if it's with a dry joke.
Anyways, if you're reading this, it means you either have serious back pain or know someone who does, and you're looking for non-medication alternatives to relieve the pain.
You're in luck because I know people who can help. Enter Springtown Chiropractic & Wellness Center.
The center's chiropractors use a combination of spinal manipulations, soft tissue techniques, therapeutic rehabilitation, and other treatment options to relieve patients of their discomfort and ensure a lasting lifestyle of being pain-free.
You can visit https://www.springtownchiropractic.com to learn more.
The board-certified chiropractors can treat back injuries from motor accidents, workplace injuries, sports-related traumas, and others. They use a holistic approach that focuses on the whole individual, as such treating the root cause of your condition.
Unlike traditional medicine, Springtown Chiropractic's manual techniques stimulate your body's natural healing abilities, making it an effective alternative for those looking to avoid the side effects of conventional medication and painkillers.
Before treatment can begin, the doctor will evaluate you to determine your range of motion. They will review your medical history and order X-rays and other diagnostic exams, if needed, to gain a complete understanding of the condition. Based on the insights, the chiropractor will craft a personalized treatment plan tailored to your situation and health and fitness goals.
As part of the process, the staff will explain the various options, providing you with the information you need to make informed decisions about your needs.
The treatment plan may include pinched nerve relief therapy, spinal disc injury adjustments, degenerative disc treatments, and hip pain adjustments.
Besides back pain treatment, the experienced chiropractors also provide treatment options for sciatica, carpal tunnel syndrome, neck pain, shoulder pain, headaches, whiplash, and neuropathy.
About Springtown Chiropractic & Wellness Center
Springtown Chiropractic & Wellness Center is a Diamond Certified chiropractic practice in the Bay Area led by Dr. Jag Dhesi. Dr. Dhesi is a State of California appointed Qualified Medical Evaluator experienced in medical-legal evaluations and treatments.
A recent patient said: "Dr. Jag is knowledgeable, caring, treats you for what is ailing you, and promotes better health. Amanda and the other office staff are great to work with too. I feel safe going there knowing that I will not get steered in the wrong direction or be told to do something that will not benefit my health."
Hang on, before you go, let me try one more - did you hear about the man who goes to the doctor complaining of back pain and the doctor notices the man's terrible posture and goes…
"Do you have any ideas as to why you have such awful posture?"
"Well", replies the man, "I've got a hunch."
Visit https://www.springtownchiropractic.com if you want more of these hilarious jokes and of course to treat your back pain.
Sponsor Ads
Report this Page
Created on Jun 25th 2022 14:09. Viewed 51 times.
Comments
No comment, be the first to comment.