Learn How To Sew With Quick & Easy Sewing Machine Patterns & 1-Hour Fun Projects
by PRC Agency
PR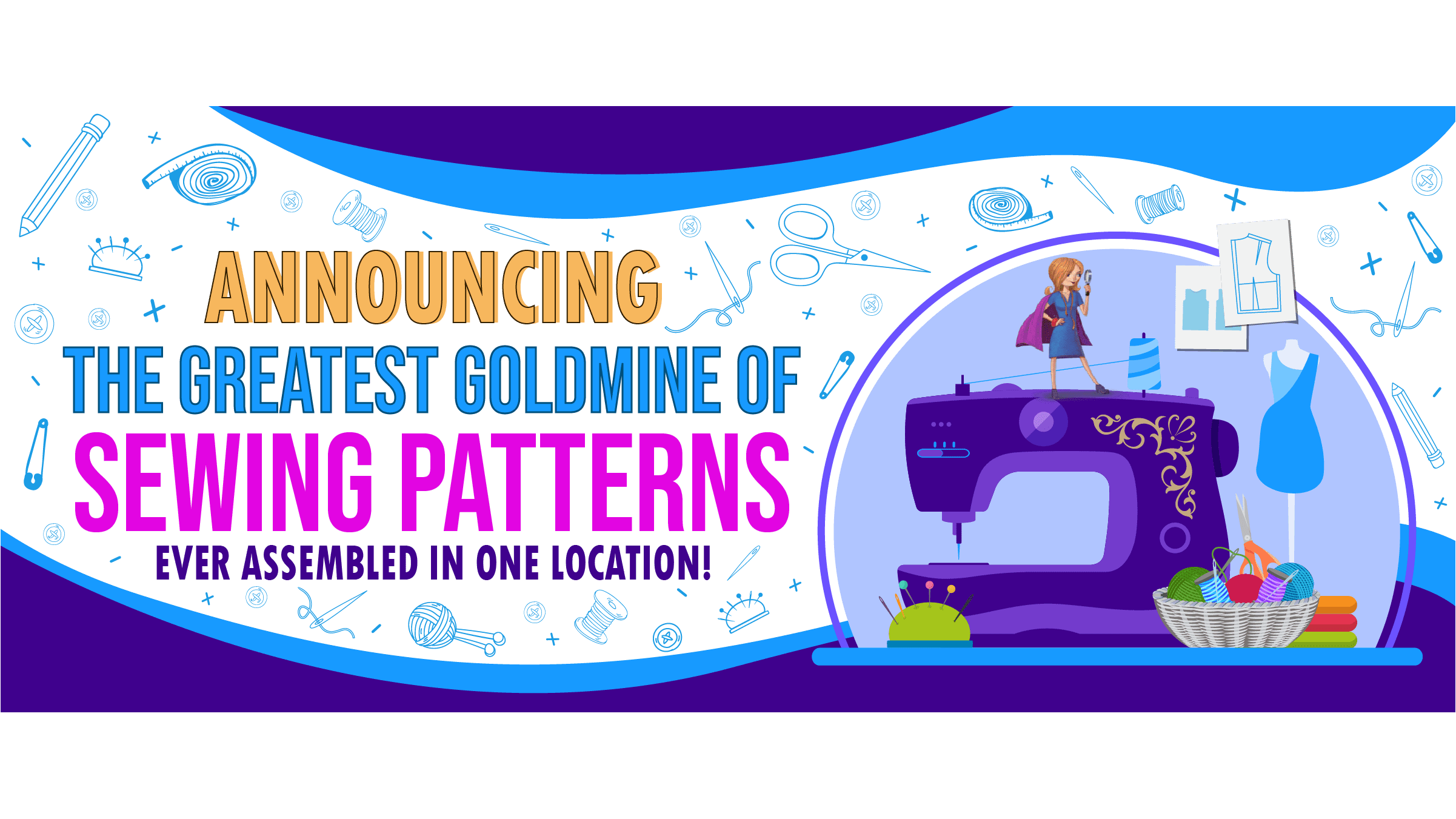 Learn to sew and have fun doing it with Sewing Pattern Secrets, the top choice for beginner sewers all across the US.
Their new sewing projects will be available to you if you become a site member, and they include both a seamstress-designed sewing machine pattern and a corresponding video tutorial. Sewing Pattern Secrets has been created specifically for amateur sewists like you if you are looking to build your skills with fun and creative projects supported by quick and easy designs.
Go to https://sewingpatternsecrets.com/vsl?el=cm to find out more.
The launch of their new one-hour projects for beginner sewists comes at a time in which the craft of sewing is growing in popularity, particularly amongst millennials like you. As a recent article in The Guardian explained, the country's biggest arts and crafts retailers have all witnessed a recent growth in sales of as much as 60%.
Sewing Pattern Secrets knows that young people like you are increasingly turning away from disposable fast fashion items that everybody else has and towards unique garments and accessories that have been handmade with love.
The online DIY sewing hub also knows that during the holiday and New Year gifting season, you are likely looking for one-of-a-kind crafty gifts.
The platform believes its one-hour projects make for great gifts as they include simple designs that can be easily executed to a high professional finish, even if you are an amateur sewer who is just starting out.
In particular, Sewing Pattern Secrets recommends its baby bibs, which they believe are a perfect choice for you if you need to gift someone with a newborn baby or a toddler. Their baby bib patterns have been constructed by their head seamstress to be easily printable and easily followable. Plus, they leave the creative part, like color and print choice, up to you.
You'll love that all the database's one-hour sewing and craft projects come with step-by-step instructions, a clear material and cutting list, detailed project schematics and images that show the project from all angles. As this is combined with supportive and instructive video tutorials and courses, Sewing Pattern Secrets believes that, even if you're a total novice, you can't go wrong.
Sewing Pattern Secrets LLC is an online database and membership platform that is perfect for you if you want to improve your craft whilst enjoying making fun projects and garments.
A spokesperson for the online sewing resource said, "We are here to tell you that you can get more sewing projects done cheaper, faster and without headaches using our sewing patterns. We are proud to have put together the most comprehensive collection of sewing patterns for beginners ever to be found online in one database."
With Sewing Pattern Secrets, baby bibs will be just the beginning of your grand sewing adventure.
Visit https://sewingpatternsecrets.com/vsl?el=cm to discover all the incredible things you can learn to sew in just one hour!
Sewing Pattern Secrets LLC 145 Great Road STE 6, Acton, Massachusetts 01720, United States Website https://sewingpatternsecrets.com/ Phone +1-833-739-3279
Sponsor Ads
Report this Page
Created on Dec 24th 2022 03:51. Viewed 117 times.
Comments
No comment, be the first to comment.