Know the Multiple Benefits Of GPS Tracking Device
by Falcon Trackers
Tracking System
Companies or individuals with fleets of vehicles may find it difficult to monitor information such as location, mileage, speed, and time between stops, without the use of GPS tracking systems. The GPS system installation involves attaching an electronic device with a dedicated software system in the vehicle which will allow for tracking of the vehicle's location and other vital field information. The information can be downloaded from the device inside the vehicle and the location can be visualized from electronic maps on the internet or through other software.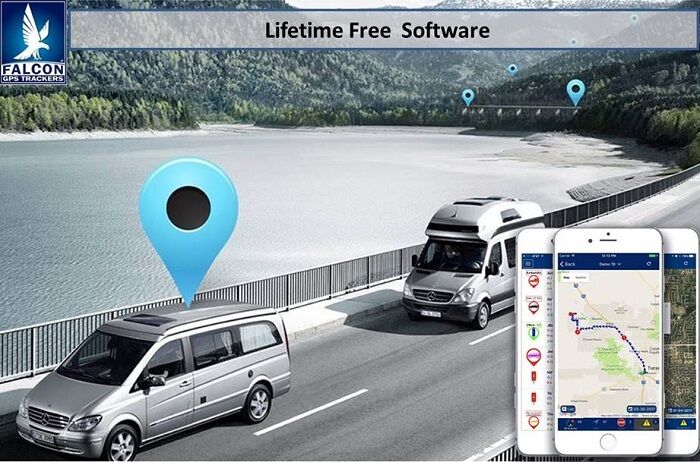 GPS tracking systems have three functional components. They comprise of the GPS tracking device, server and human interface. The GPS tracking device is fixed into the vehicle and sends information such as location and speed among others to the central server. A GPS tracking server receives data from the tracking device, stores it and serves the information for the interpretation of the user. This is an integral part of the tracking system as it processes the information and makes intelligent computations. The human interface receives processed information from the server and determines how the user will be able to access the information. A common example is the internet-based maps that don't require custom software for functioning.
Fleet managers use Vehicle Tracking UAE systems for management of functions such as fleet-tracking, monitoring of routes, dispatch information as well as surveillance of onboard activities. Information obtained from tracking devices can be used to inform crucial decisions required to increase the efficiency of large fleets as well as ensuring the security of the drivers and the vehicles.
Monitoring of dispatch, pick up details, number of stops and duration of stops is essential in ensuring transparency in all fleet activities. Tracking of information such as speed and location can help the fleet manager make alternative plans if delays occur thus leading to more effective time management. For vehicles which use several routes the fleet managers can calculate which ones are the most effective by monitoring information on fuel consumption and time.
Vehicle GPS Tracking Systems have others uses apart from fleet management such as ensuring security of the driver as well as the vehicle. The tracking devices can be used to pinpoint the location of a vehicle in case of theft and assist law enforcers to apprehend suspects and recover vehicles. Another application of the tracking system is to enable parents who have teenagers to monitor their kids' movement when they are using the family car(s).
Read Also: Garmin UAE Support

Advances in technology have made the Vehicle Tracking Device UAE more user friendly, even with features which enable real time tracking of vehicles from the mobile phone. Services such as email and short message services alert fleet managers in case of problems such as unauthorized stops, over-speeding, and breakdown of vehicles.
Sponsor Ads
Report this Page
Created on Jan 7th 2020 01:48. Viewed 338 times.
Comments
No comment, be the first to comment.