Key Things to Consider When Hiring a WordPress Developer
by Ashish Thapliyal
Mobile App & Web Developer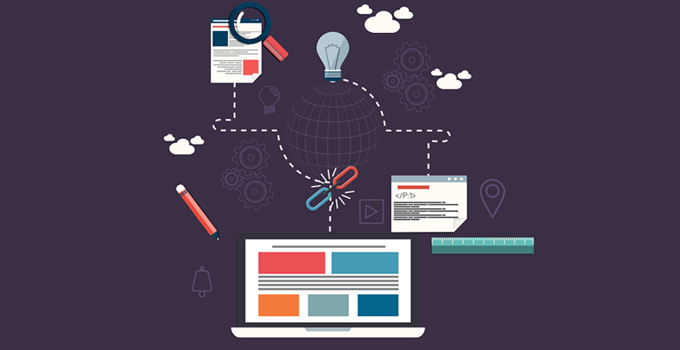 When it comes to building websites, there is nothing like WordPress. The platform is quite widely used across the world. In fact, WordPress is
powering more than half of the Internet
these days. This sums up the popularity the platform enjoys among the global audience. The reason for its wide usage happens to be the ease of use, simplicity, customization capacity and security, the aspects every business would take any day. So, WordPress plays a crucial role in the online world.
The other aspect that sets apart WordPress is the affordability factor. This platform has eliminated the divide between the big and small fish as it has put in place a level playing field. When it comes to WordPress, it is all about your innovation and creativity and not the money at your disposal. This has made it possible even for small businesses to compete with the high and mighty. Hence, WordPress has made companies with expansive budget irrelevant. This is also the reason why the platform is being used by majorities of businesses these days.
7 Things to Factor in for Businesses While Choosing a WordPress Developer
Website is an important element for business entities and organization. It is the platform through which they promote their services and products to the outside world. It is, in fact, a thread that connects businesses with potential clients. Hence, your website must function properly. Nobody likes to stay on a site, which takes considerable time to load or if the navigation is rough.
By using WordPress these problems can be addressed. However, the platform has
several themes and plugins
with which you can eke out a world-class online platform. But to utilize these able hands are required. In case you're developing a WordPress website, then you would do well if you follow these seven tips while choosing a developer. These have the propensity to save you precious time and money going forward.
1. Experience is important
Youngsters can be brash and reckless, irrespective of the talent they possess. However, with experience comes the exposure, maturity, and calmness. So, always go for someone with experience of having worked with an entity similar to you. You might have a lot of clients to develop websites, then ideally the person should have hands-on experience in client servicing. So, it would be appropriate to look for experience in a candidate while screening the person.
2. Look for the portfolio you desire
This is another important thing to consider apart from experience. You should ideally seek a portfolio that you desire. In case you are into eCommerce venture then you should go for a person who has experience in
building an online store
. In case you opt for someone who has experience in building a website for other arena but not in eCommerce, then you might face problems while getting an online store developed. These days there are a lot of people with varied exposure, and it won't be difficult to find the specific profile you are looking for.
3. Full-timer OR Freelancer?
This question will pop up in your mind when you feel the need of having a WordPress developer. You can recruit staff on a full-time basis or on a pro-rata basis. The decision is solely yours as to whom you want. Freelancers might be a bit economical compared to a full-timer, but the former won't be on your payroll, and there won't be any dedication. When confronted with such a dilemma, you only have to consider your requirements or workload. In case you have less work for a developer, then it is always better to outsource the job. However, if you have a lot of clients and you need someone to devote a lot of time on website development, then it is better to opt for a full-timer.
4. Don't compromise on quality
As you are aware websites have become integral to the scheme of the companies. So, while recruiting a WordPress developer, you might be tempted to opt for one with lesser demand in terms of the financial package. This is fraught with disaster as it might affect the overall quality. Though money can never be a replacement for talent, the requisite skills are vital, and you need to spend a bit if need be. So, analyze the skill set and recruit developers accordingly, rather than based on frugal salary.
5. Research properly
It is important to research properly before going through the process of recruiting a WordPress website developer. It is important to be aware of
emerging trends in web design and development
. So, go through them and look for a candidate who is well versed with the trends. With a bit of research, you can hire an efficient WordPress website developer.
6. Questions to put forward
If you are through with your research, then you should think about the questions you are going to ask the prospective candidates. It is important to
ask relevant and useful questions
like the work done so far or how to make the website more attractive etc to the candidates. If you ask appropriate questions to candidates during the interview, you will be able to better assess employees in terms of his or her skill set. It is always better to also assign a task regarding website design as it will give you a clear idea where the candidate stands.
7. Look for someone with stability
If you are looking to
hire a full-time WordPress developer
, then make sure that the person is willing to stick with the company for a while. A web developer's job is ongoing as there are many aspects to look into. He or she not only maintains your website but also hosts it. Some developers even provide WordPress SEO services. So, you need a person on a long-term, and the person should be trustworthy as well.
Conclusion
So, it is almost evident that a WordPress website developer is important to your scheme of things. It is better to recruit a developer after going through careful analysis. The above-mentioned tips will hold you in good stead in finding the right talent.
Sponsor Ads
Report this Page
Created on Aug 29th 2019 02:55. Viewed 2,298 times.
Comments
No comment, be the first to comment.