Is it safe to have water during a workout?
by Doris H.
Doris, Health Myth Buster
Fitness these days has become a necessity more than anything else. While going to the gym and working out has become utmost important, working out in the right way is truly what matters. From doing your pushups the right way to taking the perfect number of sets to get optimum results, there is nothing you miss out on when it comes to your workout, isn't it?
Can I drink water during workout?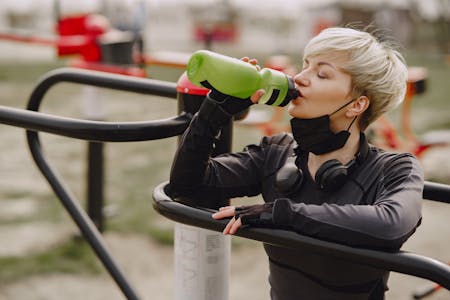 This is a question most of you will answer a big NO to! So, as you already have an answer, why talk about it then?
The reason is that your answer is influenced by weight loss myths that state drinking water during working out is not good. You often might have heard people around you and even several trainers saying that drinking water during your workout is not good for the body. It does not let you get the desired results. Some even say that water cools down the body and you have to work hard again to warm-up,
If you too believe in this myth, its time you change your thinking and Punit Dhawan will help you do just that! You must understand facts about health. Drinking water during the workout is absolutely fine. Although in small quantities, water is actually necessary when you workout as some people tend to sweat in excess. Not only does water keep you hydrated and prevent you from falling unconscious, but also revives you so that you can carry on your workout with more energy.
The science that these people talk about is that water during workout, especially cold water, comes as a shock to your internal organs. This increases the tension in your body and affects the organs as well. Doesn't that sound absurd? Our ancestors were hunters and drank water when they felt thirsty. Even questioning their health will be foolish! Isn't it obvious that they might have drunk water even when they were hunting animals and were exhausted after walking and running in the sun?
Cold water or Hot water- What is better?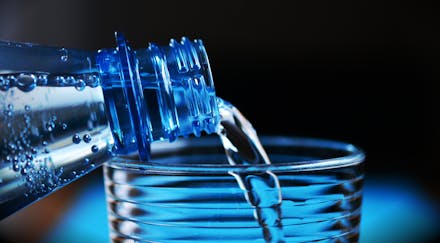 "Moises V. Carvalho" with team conducted a research on a group of cyclists. The aim was to find out the effects of water during working out and to clear weight loss myths around water. It was observed that cyclists who had slightly chilled water felt more revived and were able to go a longer distance at a better pace as compared to those who had warm and hot water.
Many a times it is believed that one must drink only hot water during working out as cold water hampers performance. But it is obvious that the aforementioned study clears that misconception too.
It is absolutely fine to drink water during working out. It is very important to keep yourself hydrated. Especially after doing your cardio! Many people tend to sweat extra and by the time they are halfway done with their workout, they are practically dehydrated. Each body is different but water is important for all. Never deprive your body of water when you can feel you need it badly. Drinking water is any day better than falling unconscious while working out!
Sponsor Ads
Report this Page
Created on Jul 26th 2020 16:19. Viewed 286 times.
Comments
No comment, be the first to comment.