Interactive Learning and Digital Educational Contents for Pre-School Children | VISANG EDUCATION
by Professional Writer
Professional Writer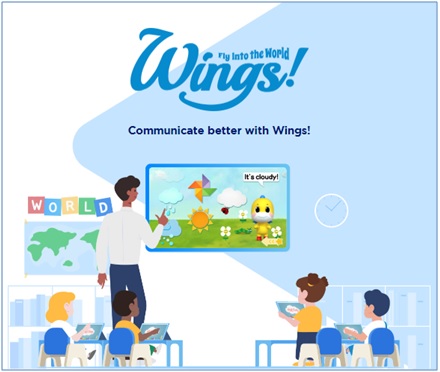 VISANG EDUCATION's brand, AllviA is providing digital education products for global learners that are conducted seamlessly between a teacher and students, both in-person or from remote settings. And its education products such as interactive learning and digital educational content can facilitate communication between students and teachers. Real-time interactions are created by sharing results with peers and teachers, which allows the direct collaboration through digital content. Whether in-person, remote, or by a hybrid of both, its products will help learners along their journey from the beginning to the end of every course.
AllviA Wings (Interactive Learning Program for Pre-School Children)
AllviA Wings is a digital learning program designed to deliver education optimized for cognitive development. Children can naturally learn the alphabet by singing and dancing. Additional 3D animations stimulate the children's imagination. Through the spiral structure of the learning stream, children can learn about a topic through various activities repeatedly. It has plenty of videos which enable children to learn English naturally in fun ways.
It offers interactive learning experiences by enabling participants to exchange content between tablets and digital whiteboards. It encourages students to exchange ideas with peers and teachers. Interactive learning results in high-quality lessons with high participation. The classes with Wings are well-organized and interactive, so the students can remain focused until the end of the class. It offers not only a pleasurable interactive learning experience but also objective measures such as Lexile. This allows teachers to check each student's learning status. Beyond the traditional classroom, Wings facilitates future-oriented classroom experience. The technology of Wings supports to realize the unrestricted classes in any place. Students may attend classes from any location with full concentration.
If you are looking for interactive learning for your pre-school children, you can find it at Visang Education
Click here to contact VISANG EDUCATION.
View more: Visang Education Interactive Learning and Digital Educational Contents for Pre-School Children
Sponsor Ads
Report this Page
Created on Mar 13th 2023 05:07. Viewed 40 times.
Comments
No comment, be the first to comment.