In-Depth Review Of Tankless & Storage Tank Water Heaters
by Jessica W.
Writer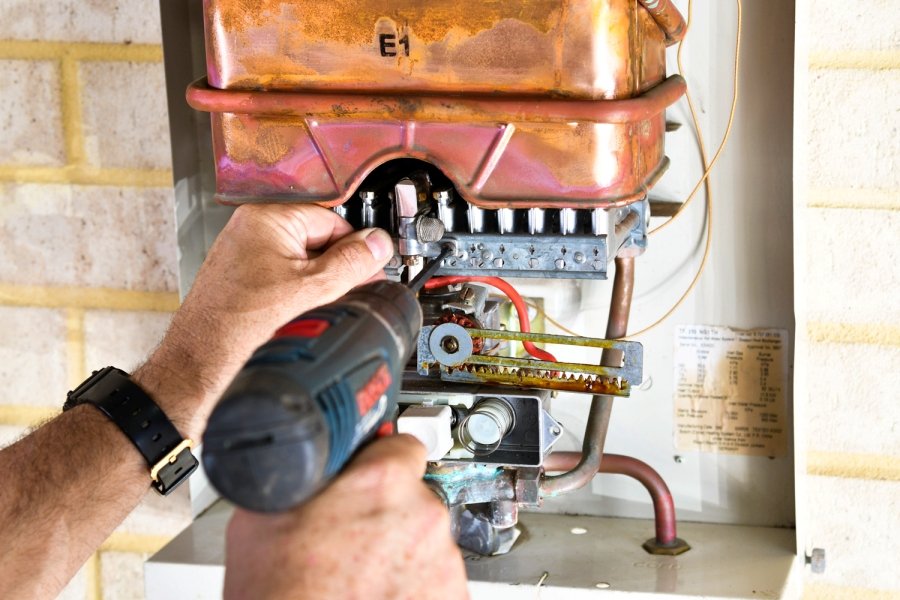 Tankless & storage tanks both water heaters are ideal for daily use. Check out an in-depth review of these water heaters.
A water heater is popular household equipment that generates hot water for bathing, cleaning, washing and among other things. Tankless and storage-tank water heaters are the most common types of water heaters on the market. This article is solely for you if you intend to install any of them. Let's look at some of the most important aspects of both types of water heaters.
Tankless water heater
Tankless water heaters are equipped with cutting-edge technologies. Because they don't have a storage tank, these water heaters provide unending hot water, as the name implies. In Perth, tankless water heaters are in high demand. It may run on either electricity or gas. A constant flow of water is provided by this tankless heater. When a tankless water heater is turned off, it cannot store water.
Maintenance tips
Despite the lack of a tank, this water heater needs to be cleaned at least twice a year. Professional cleaning, according to hot water repair professionals in Perth, helps to remove mineral scale and pollutants from the tankless water heater. A tankless water heater has an average lifespan of 10 to 12 years, although corrosion, minerals, and pollutants can severely harm the heater.
Benefits of having a tankless water heater?
In comparison to other types of water heaters, the tankless water heater is extremely energy efficient. Apart from that, it is incredibly simple to install and takes very little upkeep. The tankless water heater is compact and has a number of useful features.
Storage tank water heater
The storage tank water heater is the most common form of water heater used by most Perth houses. It may run on either gas or electricity. The water to be heated is usually stored in the storage tank. This type of water heater is available in a number of sizes. A temperature-controlled valve and a pressure valve are the major elements of the storage tank.
Maintenance tips
Because the tank holds water constantly, it must be cleaned and washed on a regular basis to prevent corrosion and decrease pollutants.
Benefits of having storage tank water heaters
A storage-tank water heater is a cost-effective choice. It's simple to fix, and it boils water rapidly. Installation and service costs are also kept to a bare minimum.
Hope, this article will assist you in selecting the appropriate water heater for your home. Both are useful and have a range of functions. Professional repair service is, however, required for both types of water heaters.
Sponsor Ads
Report this Page
Created on Jan 11th 2022 06:03. Viewed 93 times.
Comments