Improve Comfort & Reduce Pain With Custom Tempur-Pedic Mattress In Oakville, ON
by DAVIS BROWN
PRC Agency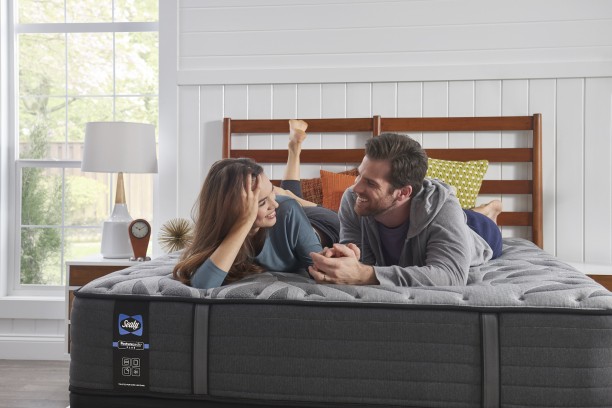 One of the biggest factors in ensuring you get restful sleep is the quality of your mattress. Don't skimp on it when you spend so much of your life lying down! Trust the team at Direct Bed to look after your comfort and health.
The latest health and wellness research places increasing importance on ensuring optimal sleep each night. Direct Bed understands that a more restful night begins with the right mattress, and strives to help you find a bespoke solution.
Browse the full range of options at: https://www.directbed.ca
You can shop by mattress size or the feel of the mattress. This helps to ensure that you can create a customized and more supportive sleeping experience.
Mattresses are available in king-size, queen-size, as custom creations, and other options including double, twin, and single.
Side sleepers are encouraged to browse soft mattresses, while back sleepers can choose products with medium firmness. If you prefer to sleep on your stomach, you will find a range of firm options to suit your preferences.
Direct Bed works with some of the most popular brands in the world, and is an authorized dealer for Tempur-Pedic products. These include their high-quality mattresses, electric adjustable bases, and accessories that can be paired with each purchase.
The company explains that customers in Stoney Creek, Hamilton, Burlington, and Oakville can now buy these proprietary Tempur™ foam mattresses following the service expansion.
These mattresses use cutting-edge technology to spread your weight evenly, creating a more comfortable experience throughout the night. Customers cite that this provides relief on their joints, while also improving spinal alignment.
You can also buy with confidence knowing that Tempur-Pedic mattresses are hypoallergenic. Each mattress can ward off allergens and discourage dust mites. You're able to sleep more peacefully, knowing that sneezing and swelling will be reduced.
Choosing the right mattress is important for a variety of reasons. The expanded service from Direct Bed ensures that you can improve your sleep quality today.
A recent customer said: "The service from Direct Bed is outstanding. We needed a mattress for our trailer, and the mattress is perfect and was delivered very quickly. I've just ordered my second mattress from there and had a slight issue with the shipping address. They answered my email and fixed the issue right away. Direct Bed truly knows the meaning of customer service."
Are you ready to buy a customized mattress to create the best sleeping experience possible? You're in the right place!
Check out https://www.directbed.ca for any extra info you need!
Sponsor Ads
Report this Page
Created on Dec 13th 2021 23:01. Viewed 66 times.
Comments
No comment, be the first to comment.