Important Facts about packaging boxes
by Richil J.
Printing & packaging
Introduction:
The World is turning into a global village, gone are the days when every place has its own special things which you can only find there. Thanks to advance communication technology now people are well aware of each other's customs, culture, dresses, sports, and other goods etc. After keenly observing each other they want the things that are available in some other country or even some other continent. Due to the increase in demands of people, imports, and exports increases; and now also due to e-commerce getting any product has become way easier. And all of this gives rise to the packaging business.
Why do we need packaging?
Goods need to be transferred from one place to another safely and this can only be achieved by transporting goods in packaging boxes. Without it, many of the goods would be damaged and spoiled before reaching their specified destination. In underdeveloped countries where they do not have proper packaging industries as in developed and developing countries, more than 50% of the times the goods never reach to its consumer.
Different types of products need different types of packaging for e.g. goods like fruits and vegetables do not need any sort of safe packing to be carried from shop to the customer, but when they have to be transferred to shops they need to be packed properly in order to prevent fruits and vegetables from spoiling. Packaging is a multi-stage process for getting goods from production to consumption. The first primary stage is the way we take goods home, secondary stage is boxes, trays and film wrap that group the item together and third is the transport stage i.e. in the form cartons, large containers and pallets that allow the grouped items to be loaded into different vehicles like trucks, lorries, carts etc.
What is packaging?
Normally we think that packaging means boxes, tins, bottles, wrapping, and pots. But according to the laws and rules, it is still under consideration that whether to consider carrier bag, flower pot, and lollipop packet a packaging too. For ordinary people packaging is anything that protects goods and helps the vendors to transfer goods safely. There are different types of products some are too vulnerable and need to be protected accordingly like glass products and decoration materials etc. For each type of product, there are types of packaging methods. Some times the vendors need to have customized packaging boxes and for that, they have to provide Packaging Box Template.
There are not any specific best types of packaging material, just need to check an appropriate type of material best suited for the goods in a particular amount. You cannot give water or the other liquid materials in paper bags but you can give scrubbers, soap etc. in paper bags. Similarly, shoes need to be protected from the external environment there fore they have to be packed in specialized cardboard boxes. Thus the production companies need to have packaging boxes best suited for their products and that's why they provide templates for packaging boxes.
Packaging Styles:
Sometimes we open a product and find it to be sealed in several packages e.g. for a laptop or desktop computers we see a cushion covering, a plastic packet, a bubble wrap, then a thermopile sheet and then lastly the cardboard box. Honestly, when we see it we think that this is over packaging. However, we do not undertake the fact that how much pressure, temperature conditions, moisture and as well as vibration or other circumstances this laptop might have faced while it was being transported to the particular destination.
These are the facts that the production company has to undermine. All the big companies order the personalized packaging boxes specified for their product. They have their specifically printed packaging boxes with their names and other precautionary measures printed on the box.

While the big companies have their custom packaging boxes by providing special Packaging Box Template, some new companies or small business could not afford to have such luxury, therefore, they go for recycled packaging boxes or also use second-hand packaging boxes just to make their goods journey to the shops safe.
There are companies who deal with packaging business and provide appropriate packaging to their consumers according to their need. They deal with wholesale packaging boxes and their consumer only needs to provide them with their demands or template of packaging boxes and they will provide the custom printed packaging boxes according to their needs and demands.
Packaging Industry and Environment:
It is important to remember that main purpose of packaging is to protect goods and to ensure that goods inside are not wasted because of the damage. Typically more resources are spent in the contents inside than the packaging outside, which is itself a measure to protect the environment because it is helping to save the resources.
These days urban population cannot afford to have fresh fruits and vegetables from the farms so that they have to rely on food that is grown in villages or countryside and then they are transported to the urban areas to fulfill their eating needs. Without packaging there would be a greater effect on the environment and a lot of food would have been wasted.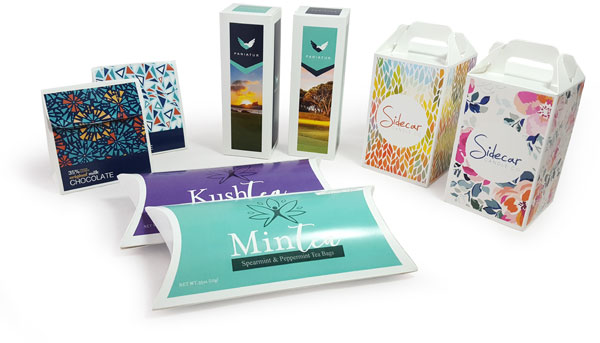 How to Choose Best Packaging?
Normal people like us don't go shopping for packaging, we even don't know in what type of packing the product reaches the store but we have to trust that the manufacturer used the best of the packaging method for the safety of the goods.
Companies survive by making goods that are better, cost friendly and of good quality as compared to their competitors. And this includes packaging also. It is also a fact that sometimes companies do compromise on the recycling factor of the packaging.
Sponsor Ads
Report this Page
Created on Apr 17th 2019 00:46. Viewed 342 times.
Comments
No comment, be the first to comment.