IAmOxygen's Bioavailable Liquid Oxygen Formula Boosts Gum Health & Energy Levels
by PRC Agency
PR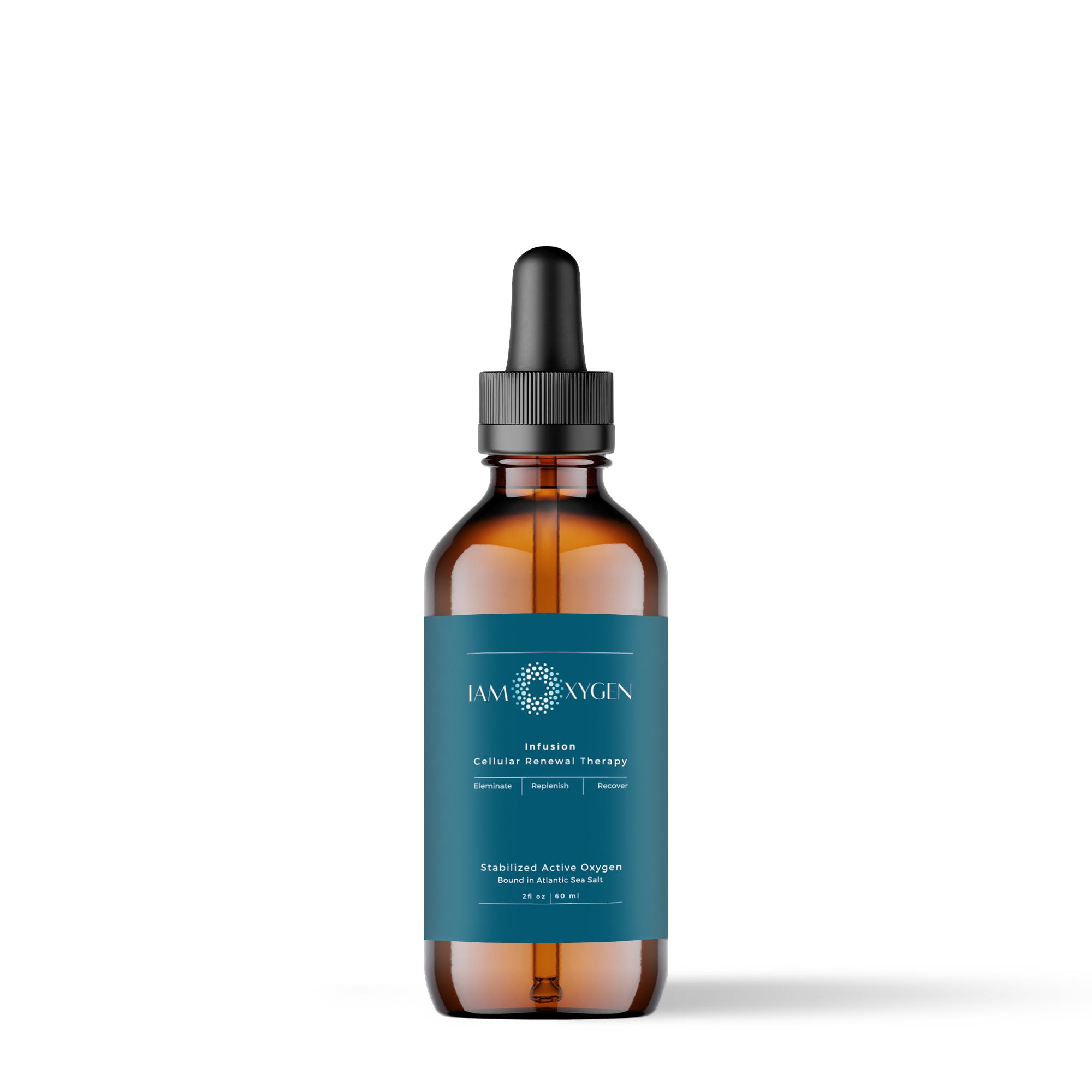 When you think about it, oxygen literally is your very best friend, breath by breath - after all, you wouldn't survive for more than a few minutes without it! So how much do you think your overall health might improve if you could find a way to get a super-purified, concentrated version of it inside you? If you're curious to find out, then IAmOxygen may have just what you're looking for!
Infusion is a liquid solution of purified, readily available oxygen designed for health-conscious individuals like you. It's a great all-natural, vegan, environmentally friendly solution if you're looking to boost your overall energy, bolster your immune system, and support your body's detoxification processes.
Get acquainted with Infusion at http://iamoxygen.com
And if you're looking for other therapeutic products of this kind - cruelty-free, chemical-free, and toxin-free - IamOxygen can help you out there, too. Their product line also includes skincare solutions and nasal hygiene therapies.
But let's get back to your potential new best friend. What are the features that make it a great way to apply the health benefits of this O-so-crucial element, oxygen, in liquid form? Infusion consists of billions of of bioavailable, stabilized, active oxygen molecules. It is made by a proprietary process that excises hydrogen from the water molecule so only oxygen remains. A pure saline solution keeps the oxygen molecules from dissipating and gives the product a long-term, two-year shelf-life.
"Oxygen is the reason for complex life, it not only helps your body eliminate what can not survive where oxygen is abundant, but Oxygen helps your body and immune system work at optimal efficiency" a company spokesperson explains. There are many published papers on the science behind oxygen enriched waters. Our ancient ancestors were also aware of the natural healing properties of highly charged oxygen waters.
And that's not all - Infusion is a friend with benefits in more ways than one. Increased blood oxygen levels are known to help with muscle recovery - like after those killer gym workouts. It can improve your mental clarity for work and for studying, boost your gum health, and optimize your tissues' blood oxygen levels to help your immune system fight disease. And you can get all these benefits guilt-free because Infusion is 100 percent natural, chemical-free, non-toxic, and completely produced without cruelty to animals.
There are reasons to feel good about the producers of Infusion as well. IAmOxygen is an e-commerce company in the holistic health space that promotes the science and health benefits of bio-oxidative, ozone, and oxygen therapies. To help consumers make environmentally wise choices, the company is also committed to using 90 percent plastic-free packaging and to converting all their plastic applicators to hemp by 2025.
A satisfied customer has this to say about Infusion: "I love this product! I test my oxygen levels with a finger oximeter, and when I use Infusion, it gives me three to four points within minutes. This product is amazing if you need higher blood oxygen levels!"
So say goodbye to "dawn damage" after a night out on the town, disappointing workout results, and the daily drag of fatigue and brain fog. Make Infusion your new best friend! Say hello to a whiter smile, better endurance, faster workout recovery, and better concentration and mental clarity to help you breeze through work and school.
Want to check out Infusion and IAmOxygen's other innovative products? Find out more at https://iamoxygen.com/product/rejuvenator-iamoxygen-skin-cell-therapy-2
I AM OXYGEN 221 25th Street, Ogden, UT 84401, United States Website http://iamoxygen.com
Sponsor Ads
Report this Page
Created on Dec 20th 2022 02:11. Viewed 66 times.
Comments
No comment, be the first to comment.