IAmOxygen Bioavailable Oxygen Liquid Formula Helps Athletes Enhance Performance
by PRC Agency
PR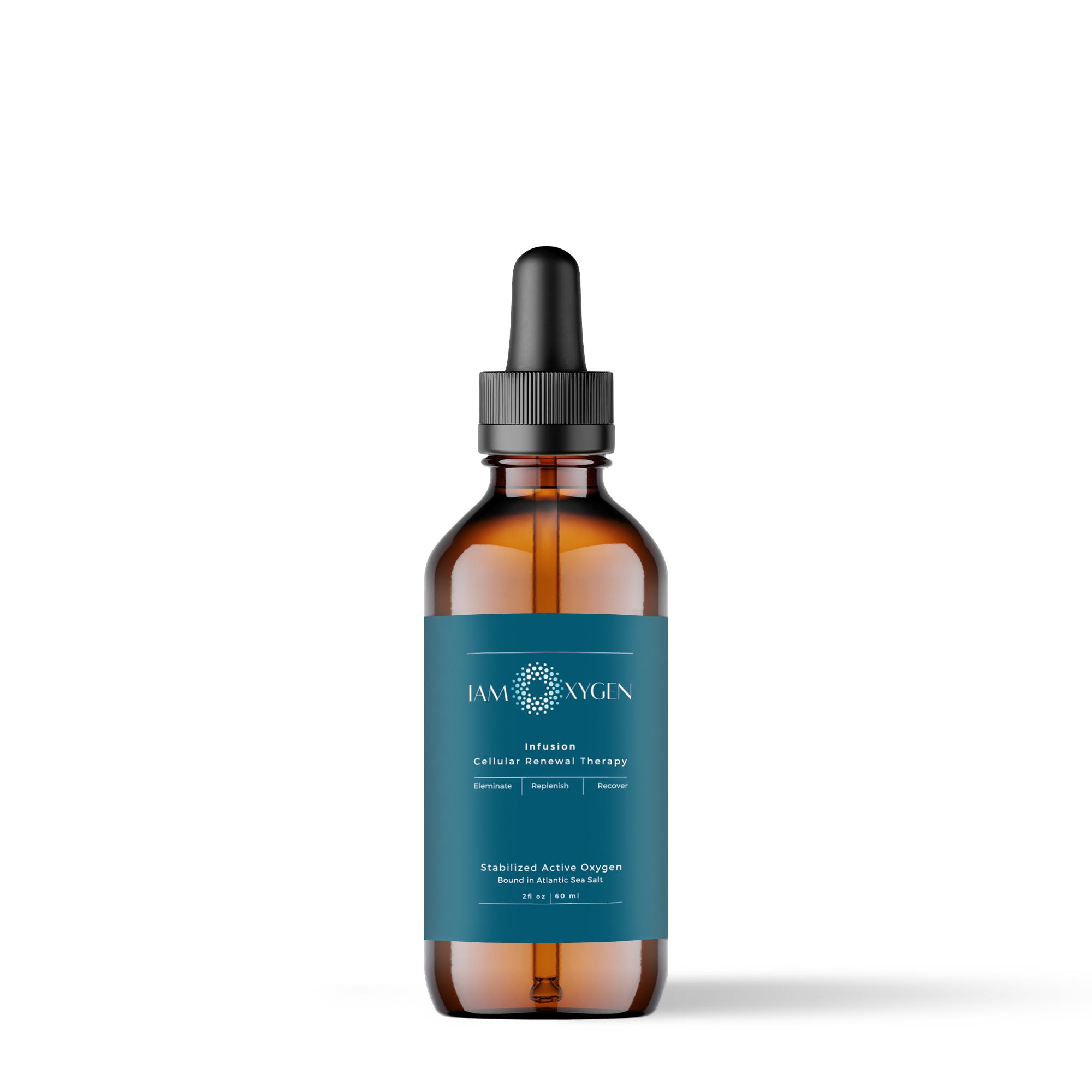 If you are regular at the gym or participate in sports and other physical activities, you must be familiar with the importance of maintaining optimal energy levels.
That's where IAmOxygen comes in.
The company's Infusion Cellular Renewal Drops provides you with a natural bioavailable stabilized liquid oxygen therapy formulated to enhance your natural immune function, eliminate toxins, aid muscle recovery, and replenish depleted energy levels.
More details are available at https://iamoxygen.com/product/infusion-internal-cell-therapy
According to the National Library of Medicine, at one point or another over 50% of athletes suffer from low energy availability, affecting their capacity to maintain normal physiological functions and optimal health.
IAmOxygen's Infusion Cellular Renewal Drops are designed to assist your body to restore your energy and promote optimal health by using post-workout to supplement the diet.
Infusion Cellular Renewal drops is known to increase blood saturation and supplies the active oxygen needed for core muscle and assist in cellular function. It also can aid the regeneration of cells and damaged tissues and improves overall immune health by enhancing the rate at which your body assimilates vitamins, minerals, and nutrients.
IAmOxygen's Cellular Renewal Drops has antibacterial properties that can further improve your immune health due to its ability to release reactive oxygen species which compromise pathogenic microorganisms. The presence of reactive oxygen species creates an unconducive environment for disease-causing organisms and anaerobic toxic materials which are unable to survive in highly oxygenated systems.
Infusion Cellular Renewal Drops also acts as a detoxifier that flushes out harmful toxins and purifies your body when used daily. It can be used before and after physical exercise, major surgeries, or as an oxygen booster during rigorous activities.
About the Company
IAmOxygen is an organic brand that develops a variety of bioavailable supplemental oxygen products, including skin cell therapies, cellular renewal infusion therapies, and nasal hygiene sprays. It supports environmentally safe practices by creating products that are non-toxic, vegan, and 100% cruelty-free.
A satisfied customer said, "These products are amazing if you want higher blood oxygen with immediate effects. After use, I tested my oxygen levels with a finger oximeter and it gave me three to four points within minutes. I feel more energized, I can breathe better, and my immune health has significantly improved."
With IAmOxygen, you can raise your energy levels with active oxygen and begin your journey to optimal health in no time. Just visit the company's website to get your very own bottle of Infusion Cellular Renewal Therapy today!
Go to http://iamoxygen.com to find out more!
I AM OXYGEN 221 25th Street, Ogden, UT 84401, United States Website http://iamoxygen.com
Sponsor Ads
Report this Page
Created on Feb 1st 2023 15:06. Viewed 28 times.
Comments
No comment, be the first to comment.