Hybrid Work Spaces In West New York, NJ: Coworking Offices For Startups, SMBs
by PRC Agency
PR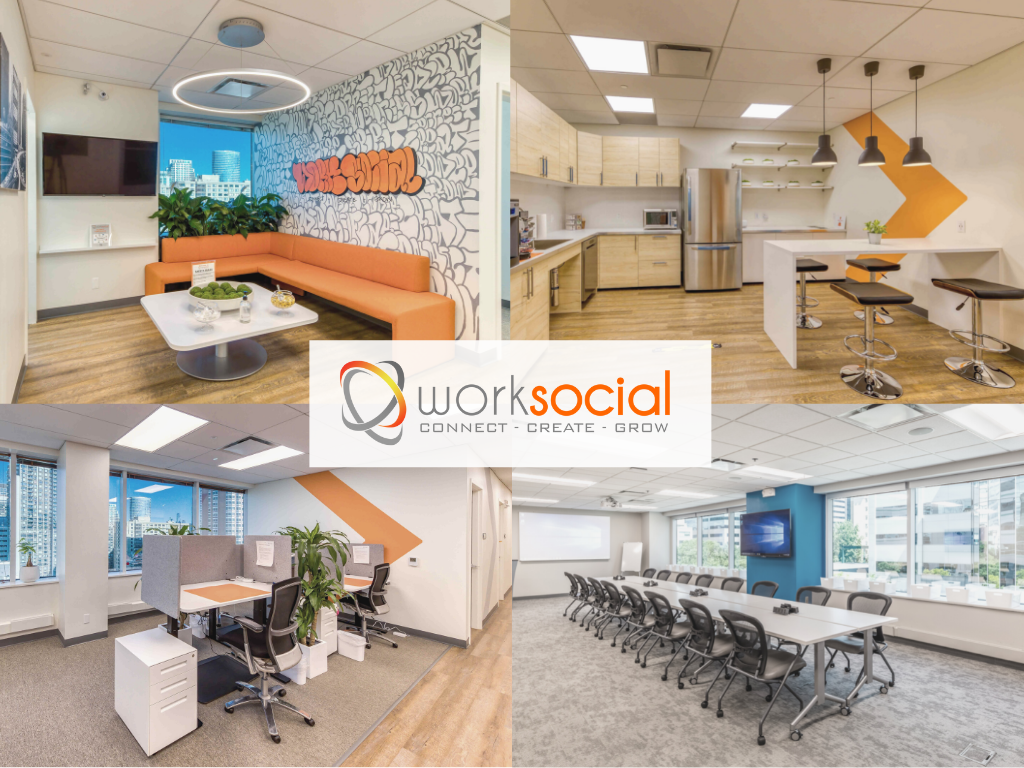 Let's face it: Working from home is cool and all, but it does have its disadvantages. Suddenly, there is no filter: kids can distract you while you're working, pets suddenly want to play, and the bed just seems oh, so tempting…
…and suddenly it's 4 hours later and you still haven't gotten any work done!
If this sounds like you, then you need a hybrid workplace in a coworking space!
As more companies realign towards hybrid work setups, it has become all the more important for small businesses to optimize their working spaces for virtual meetings. True to its name, WorkSocial offers new offices so that you can work in a physical workplace while still practicing minimum safety guidelines.
Schedule a tour with us today at https://worksocial.works 
With the new coworking spaces, you have a temporary office where you can roll out your hybrid workplace. If you run a start-up in West New York and need a physical location for your office that offers an affordable alternative to long-term leases, Work Social's space is a top fit for you! Here, you can set up your physical address in an affordable shared space with monthly contracts.
Shared spaces provide small businesses, independent contractors, and other workers a space to network and participate in their community. It has transformed the way you live your life – and has dramatically increased in popularity in the last few years due to the current health crisis.
According to experts, coworking spaces are ideal for hybrid work environments as it increases productivity by more than 50%. Working from home is often not ideal for high-demand jobs as you can easily get distracted by the minutiae of everyday life. By going to a physical workplace, you can enter a "work" mindset, helping you to have your work done quickly.
WorkSocial offers office spaces and virtual offices for as low as $65/month. For the last five years, the company provided flexible solutions that match the needs of each of its clients. They thrive on their mission to provide a workplace that supports small business endeavors, community outreaches, and entrepreneurial needs while still promoting a well and happy lifestyle. It's Jersey City location offers the communities of Grove St, Hoboken, Paulus Hook, Weehawken, and West New York an easy and convenient work space solution right on their door step.
New clients are encouraged to schedule an initial visit with WorkSocial through their website. Tours are scheduled on an as-need basis to limit the number of walk-ins and practice social distancing. For further clarifications, please call the team through the number listed.
Don't leave anything to chance. Invest in a coworking space now, especially if you need a temporary office today!
Go to https://worksocial.works so you can learn more.
Sponsor Ads
Report this Page
Created on Apr 13th 2022 05:46. Viewed 111 times.
Comments
No comment, be the first to comment.