Huggable Photo Pillows Are Perfect Christmas Gifts For Canadian Friends & Family
by PRC Agency
PR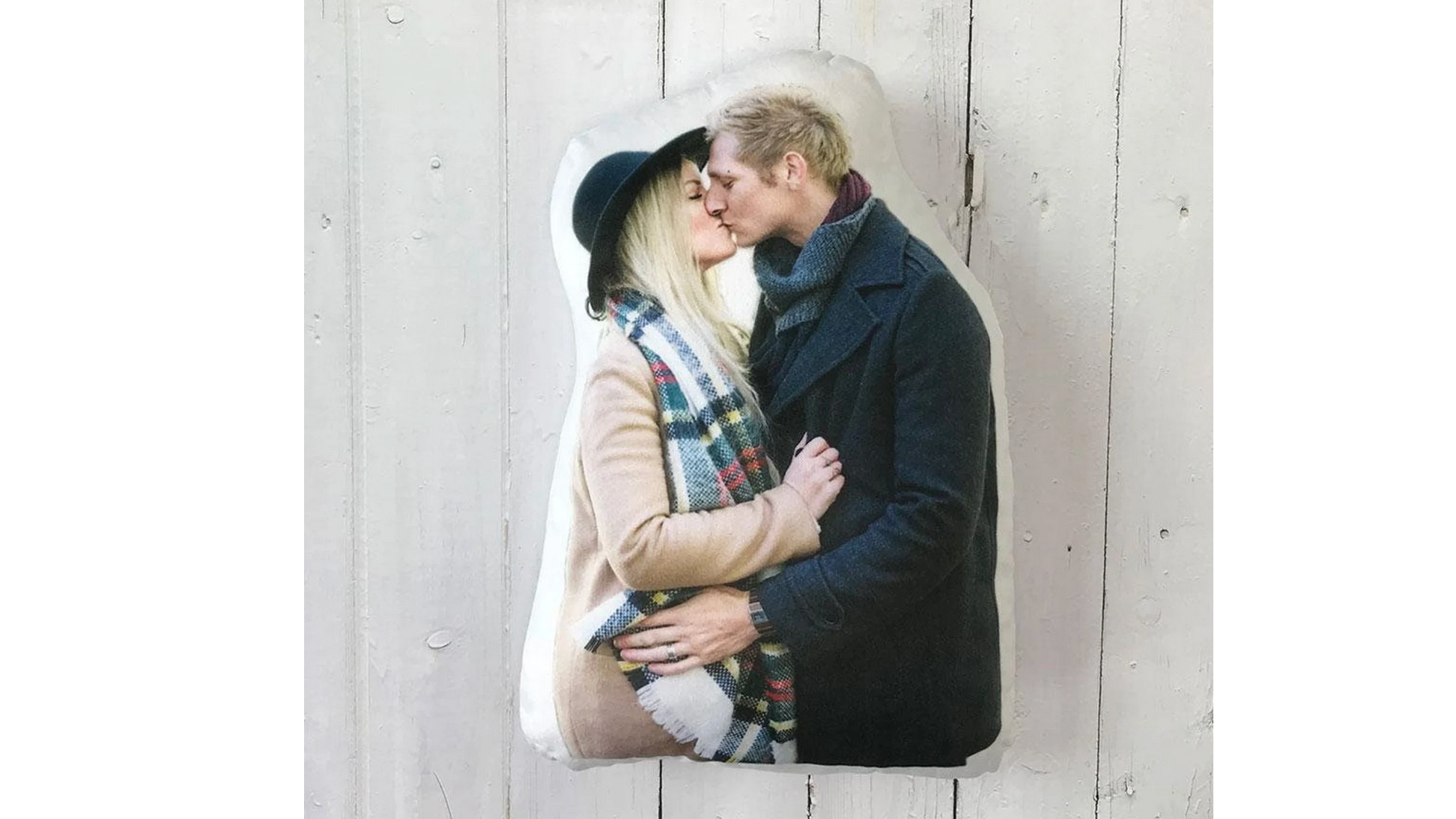 Did you know that 85% of gift buyers say that personalisation is one of the biggest factors that determines the perfect gift? Simply put: gifts that mean something, mean the most!
And there's nothing more personal than cuddling up with a loved one over the holidays - be that the softest baby snuggles, biggest grandpa hugs or fluffiest belly scratches with a furry friend. But people have things to do, people to see; even pets have their to-do list (the mailman's not going to bark at himself, you know). So if you can't offer a permanent hug, give them the next best thing.
The clever elves at Pilloo can perform a Christmas miracle and change any photo into a pillow, keychain or Christmas tree ornament. Snuggle up with a softer, fluffier version of your nearest and dearest in the form of a pillow shaped just like them - the perfect gift for friends and family!
Pilloo are all about comfort, so it's Christmas shopping with that all-important personal touch but made easy! Just pop online, upload your photo, and get ordering - all from the comfort of your sofa. They even show you a digital mock-up of your pillow so you can see how it will look before you buy.
Shop now for that perfect personalised gift for the hard-to-buy-for on your list at https://www.pilloo.ca
Each of Pilloo's super soft, fluffy and cuddly pillows are made from high-quality, wrinkle-free polyester velvet fabric and printed with environmentally-friendly non-toxic inks and resins. Every gift is individually handcrafted using the company's unique sublimation printing method that transforms your photographs into life-like, durable, and plush mementos which are completely machine washable.
That's right: if it gets dirty, just pop it in the washer! The image will not budge: you can stretch it, rub it or even have a pillow fight with it and your photo will remain intact with all its bright colours! It's part of Pilloo's 100% satisfaction guarantee.
Their customer service is as comforting as cuddling up to one of their pillows. They're open 24/7 and ship all across North America. So if inspiration hits at 3am, you can fire off your order and have a fully pillow-fied version of your childhood pet, Rover, on the sofa in time for Christmas. Just as soft as the real thing, but with fewer muddy pawprints and less shedding on the (other) couch cushions.
And, if your new photo ornament of your new baby niece, Poppy, arrives looking more like Great Uncle Alfred after he's had one too many plum brandies, Pilloo's customer service team will work their magic until you have something you're completely satisfied with.
So whether you want to immortalise a graduation, special birthday, romantic wedding, a beloved pet or a loved one this holiday season, you need to check out the special offers from Pilloo.
One satisfied customer said: "I purchased a pet Pilloo for my daughter who has been living in the UK for the last year. She's home for Christmas and I wanted her to have this to take back with her: it's our dog, Cookie, who she misses dearly. I'm really impressed with the quality and softness - she's going to love it!"
Pilloo has been making warm, fuzzy pillow-shaped memories in Montreal, Quebec, since 1999. The company is Canada's only manufacturer of custom shaped pillows which use images, text and logos to create unique gifts.
So why not cuddle up with the whole family this Christmas (and still keep control of the TV remote)? Order your huggable pillows now at https://www.pilloo.ca
Pilloo 174 Rue Merizzi, Saint-Laurent, Montréal, Québec H4T 1S4, Canada Website https://www.pilloo.ca/
Sponsor Ads
Report this Page
Created on Jan 26th 2023 05:36. Viewed 97 times.
Comments
No comment, be the first to comment.