How You Can Benefit from Developing an App for iPhone/ iPad with iOS 11?
by IDS Logic Pvt. Ltd.
Software Outsourcing Company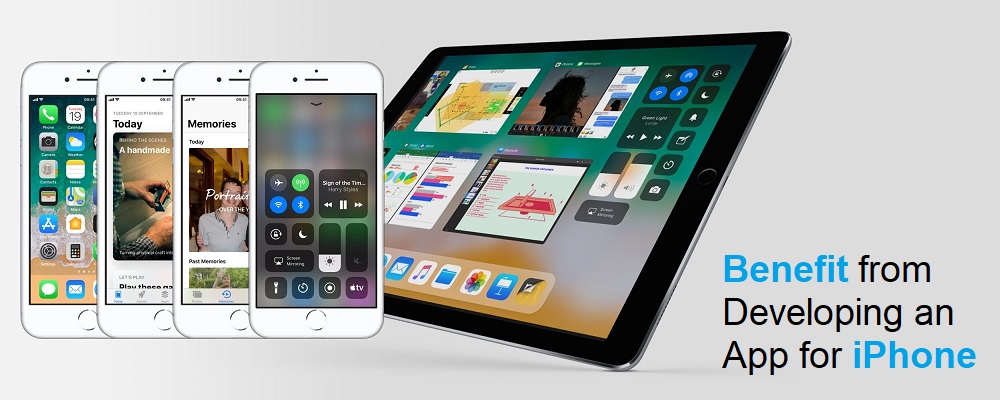 Mobile app development has become an integral part of online business as it is a great way to capture audience and even expand the customer base. With a huge percentage of people using iPhone for communicating, purchasing products or services, gathering information and etc. business owners are targeting this platform to develop their applications. And with the release of iOS 11, Apple corporation has come up with a lot of new features that the iPhone/iPad app developers in India can now use to build rich iOS applications.
In this article, we will take a look at some of the most important features of iOS11 that are simply great for the developers and also the users.
Apple Pay: This has made it very easy for the users to make and receive payment from friends through a message. The payment is conversational and is secured, which can be done instantly. There are two categories which is person to person and Apple pay cash. Though there are other modes of payment systems like Venmo and Paypal, but Apply Pay is changing the game now.
Enhanced SIRI: Siri now comes with a natural voice, which means that it will sound more natural. It can help you translate in different languages and also play songs based on your past behavior. SIRI is in fact getting smarter and it will now act by predicting your behavior through the use of Machine Learning. It will also inform you about the latest news that you are interested in with suggestive features like scheduling, bookings, suggesting movies and etc.
Greater control: with iOS 11, mobile apps users can now feel more powerful with the machine. Yes, we are talking about your iPhone. It will now offer greater control by allowing you to customize the Control Center. You can now do almost anything that you want and of course a little faster. The Control Center has a 3D Touch feature that allows to explore even more.
Augmented reality: With augmented reality, it is now easier to take your business to the next level. It helps to establish a better connection with the existing customers and also attract more potential users. iOS apps can now offer an interactive experience that helps to pave way for a two-way communication between your brand and your customers.
Drag and drop feature: The iOS 11 for iPad has come up with the new feature of Drag and Drop. This helps to move things easily from one app to another without clicking a lot of time or even getting lost on the way. The design is also quite impressive as it offers the large screen display of an iPad.
Photo editing options: Apple has come up with new and advanced live photo editing features in its new version. it offers options to add three different effects to live photos that are Loop, Bounce and Long Exposure. This not only helps to make the pictures look good, but you can also go creative as well. It allows you to compare to the new Google Photos and the pictures can also be treasured like memories where time and movement can be captured with a long exposure.
Summary:
With the iOS 11 upgrade, users can have a better experience while using their phones and business owners can also offer applications by using the existing features of the phone.
Sponsor Ads
Report this Page
Created on Apr 26th 2018 04:31. Viewed 882 times.
Comments
No comment, be the first to comment.