How to Prevent Tooth Cavities | Home Treatment
by Devesh Jain
Dr. Devesh Jain Dental Clinic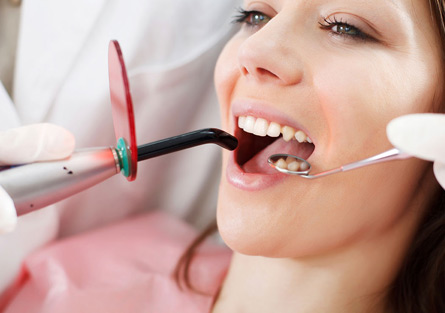 Cavities are tiny holes on the surface of the teeth caused due to improper teeth care and malnutrition, exposed to be infected by the bacteria and resulting into teeth cavities.
The main reason to form a cavity in our teeth is that the bacteria on the surface of our teeth form acid out of the sugar and removes minerals from our enamel. Our teeth coating mainly made up of Calcium and Phosphate. This demineralization causes tiny holes in the teeth. Resulting in the cavity formation with a due time period.
There are Various Home Activities to be done regularly so as to prevent our teeth from Cavities and many other dental problems:-
1) Vitamin D: - Take food which is rich in Vitamin D. e.g. Milk and milk products, Egg etc.
2) Brush with Fluoride toothpaste.
3) Use Less Sugar and sugary foods.
4) Oil Pulling: It is a practice of swishing around an oil such as coconut oil in your mouth for around 15-20 min and spitting, resulting in "removal of toxins".
5) Sugar-Free Chewing Gum: - After a research, it is found that using Sugar-free chewing gum after meals helps our teeth to prevent various teeth problems.
Regular Dental checkups should be done so as to prevent our teeth to be infected by any problem and early diagnosis will make easier treatment. Visit your dentist regularly so as to make your teeth healthy and fit.
Various Dental treatment for a cavity includes:-
Dr. Devesh Jain is one of the best Dentist in Vaishali in Ncr region to provide high quality treatment at an affordable price with 100% satisfaction.
Sponsor Ads
Report this Page
Created on Aug 30th 2018 09:28. Viewed 300 times.
Comments
No comment, be the first to comment.