How to get a Bad Credit Mortgage Approval?
by Rate Shop
Rate Shop
For homebuyers with a bruised credit score, it can be difficult to get a traditional home loan. But remember, it is not impossible. Even a bad credit score won't be able to stop you from getting an approved mortgage. As a potential homebuyer with a bad credit score, there are many things that you can do to improve the chances of getting a bad credit mortgage approval.

Here is what you can do to get a bad credit mortgage approval.
Larger Down Payment
Saving money for a larger down payment can be a lifesaver when you couldn't qualify for a non-conventional home loan. For most of the lenders, borrowers with a combination of bad credit score and small down payment, are riskier in comparison to the ones who can make larger down payments. Keep in mind that the lenders would want you to have at least a 20% down payment.
Lower Debt Usage
You must lower your overall debt-to-income ratio if you are trying to secure a home loan and have a bad credit score. A lender will use your debt-to-income ratio to find out your affordability. Paying as much on your credit cards, student loans, or car loans as possible will greatly improve your chances of being approved.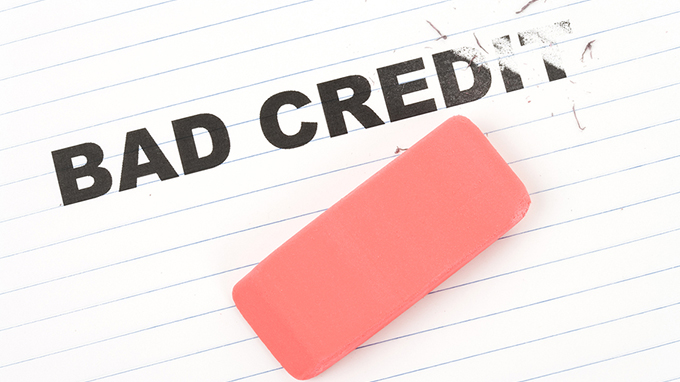 Your Rental History
You would have seen that most of the credit reports don't contain information about your past rental payments. If you can, you must prove that you were able to make on-time payments consistently over the last 12 to 24 months. You can also get the help of credit reporting tools to do so.
But before you choose a tool, look for its fees and monthly charges. You must also ask whether your personal data will be protected or not and what will be the consequences if you will have to cancel the service.
Explain the Circumstances for your Credit History
Writing a letter to explain your situation can be really helpful. Give lenders the reasons as to why they should trust you and you won't do it again. If you have got proof to explain your situation, prove it.
Remember that when you will be explaining your situation to the lender, you must have the relevant documentation to explain the credit challenges you faced. Explaining derogatory items in your credit history can increase your chances of receiving a mortgage.
Make sure that you are specific when explaining your situation to the lender or broker. You can also share the details of your concerns and needs.
It is relevant to say that getting bad credit mortgage approvals are difficult but not impossible for sure. So, if you don't have an appropriate credit score to buy a home, be prepared to search for the lender that will provide you with the mortgage to buy your home.
Report this Page
Created on Apr 23rd 2019 01:43. Viewed 234 times.
Comments
No comment, be the first to comment.