How to Develop an SEO-friendly Website?
by Emma L.
Business consultant
In the digital world, your website is your ID. It tells your visitors who you are and emphasizes your authenticity and leadership. When creating a website, we usually focus on the information we will include and its overall visual appeal. Unfortunately, this is not enough. To boost your visibility and get yourself ranked high, you need to think about SEO, too.
Making your site SEO-friendly gives you the opportunity to be noticed by Google. This way, you're actually ensuring that the search engine understands your content and that it will rank you accordingly. Of course, this is an extremely complex practice that requires lots of strategic planning.
Here are a few SEO factors you need to consider when developing an awesome site.
The Basics for Creating a Perfectly Optimized Website
When creating a website, you need to take a few critical steps, such as choosing the right hosting provider or coming up with a killer domain name. This is basically the foundation of your online presence.
Choosing a perfect domain name. If you are a business owner, your company name and your domain name should be the same. This is how you will bring consistency to your brand and ensure that people will remember you easily. Your domain name should be short, pronounceable, brandable, and memorable. It should clearly reflect your goals and purpose.

Hosting. Sophisticated cyber attacks appear on a daily basis and, sometimes, avoiding them is impossible. In a situation like that, you need to have a reliable hosting provider that will back up your data regularly and take a series of immediate steps to help you solve the problem.

Content management system. When choosing it, just make sure it can meet the needs of your website. WordPress is a great starting point for every aspiring online marketer. Some other options you could consider based on your needs are Joomla, Drupal, DotNetNuke, and TYPO3.
Keyword Targeting and Optimization
Keyword targeting is vital for your on-page optimization. Once you do your keyword research and choose those phrases that may work for you, you need to optimize the following elements for them:
Title tags need to be up to 60 characters, with a keyword placed at the beginning of the tag. Suffice to say, a title tag needs to be catchy and organic.

Together with your title tag, a meta description tells a user what your page is about. As it should be up to 160 characters long, make sure you use it wisely to present the most important facts in an engaging and concise way. The keywords need to be added subtly and fit the context.

Heading tags (H1, H2, H3) boost the readability of your content and get people to stay longer on your page. Just add them organically, where they are really needed, and optimize them for only those keywords that make sense.

Page content. Stuffing your content with a bunch of keywords doesn't work anymore. These practices are all but user-friendly and, at the same time, Google may recognize you as a spammer. Keep in mind the overall readability of the text and ensure that the keywords fit the context.

Images. Visuals are definitely what keeps people interested in our content. Unfortunately, Google cannot read them yet. To tell Google what an image is about, you need to add context to it and, of course, optimize it for the right keywords. Have a clear image name, add a descriptive alt text, and optimize the file size to boost page load times.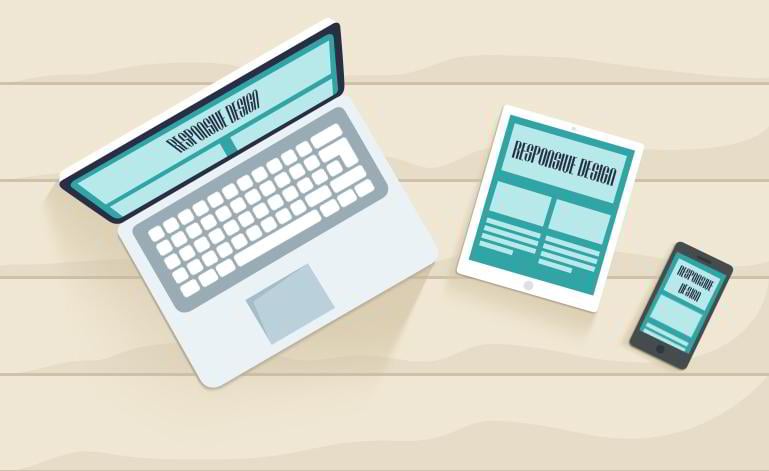 Improve Content Marketing Funnel to Boost Customer Engagement
Inbound marketing and SEO go hand in hand. Top-notch content gives you the opportunity to stand out from your direct competitors and position yourself as an authoritative source of information. Above all, it guides your visitors through different stages of a sales funnel:
The top of the funnel, or the awareness stage, where a visitor "meets" your brand. At this point, you need to already have a well-developed brand identity that is easily recognizable and can capture a visitors attention. The content in the awareness stage should help a user identify the problems they face and see how you can help them. These could be in-depth articles, webinars, comprehensive guides, FAQs, etc.

The middle of the funnel, or the consideration stage, is where a visitor compares your offers to your competitors' ones. The content here needs to be practical and actionable to help them make their decision, such as user guides, product demonstration videos, case studies, and product information.

The bottom of the funnel is the conversion, where a visitor becomes a lead or a customer. The content you provide here should tell your potential user that lots of people are satisfied with what you have to offer. These could be reviews, free trials, testimonials consultations, etc.
You need to Speed Things Up
In their recent blog post, an agency specialized in web design claimed that "you need a Ferrari when it comes to the website speed." And, that's true, as page speed has recently become Google's ranking factor. Even before this vital announcement, load time was one of the most important UX elements that impacted SEO.
Namely, as our browsing experience is getting better day by day, we've become impatient. Users expect content to be presented within 3 seconds and, if it doesn't, they will leave your site. To improve your page speed, you could compress images, reduce HTTP requests, leverage asynchronous loading for JS and CSS files, use browser caching, use CDN, and take advantage of lazy loading.
Website Responsiveness is Critical
We're living in the mobile-first era. As the number of people conducting their searches on mobile devices is rising at an astounding rate, Google announced mobile-first indexing and finally launched it this year. From now on, it is the mobile version of your site that gets crawled and ranked. And, if Google notices that your site is not responsive, your rankings may suffer.
Of course, having a mobile-friendly website means getting to know mobile users and understanding their specific needs and expectations. Think about the speed of your site, how the content is presented, whether the navigation is simplified, and how user-friendly CTAs, links, and forms are. Your goal is to provide them with an exceptional browsing experience and motivate them to come back to you.
Boost your Site's Usability
A site's usability is, in this case, a quite complex notion. It represents the combination of various different factors, including the type of device used, user-friendliness, visual appeal, intuitive design, etc.
Here are a few simple rules you should bear in mind when boosting your site's usability:
The most important elements should always more prominent.

The navigation should be simple and logical for both users and search engines.

Form entry needs to be as simple as possible. Most importantly, it needs to be user-friendly.

Site search needs to be easily visible and added to a prominent place.

UX design elements like colors, the use of white space, the look of the navigation menu are just some of the numerous elements you need to keep in mind.
Over to You
Not considering SEO when developing or refurbishing your site is like running a race without training. It's impossible. The majority of users never go past the first page in Google's SERPs. In other words, no matter how gorgeous your site is, if it doesn't appear on the first page of search results, it basically doesn't exist. This is why SEO should not be considered as something that can be added later to your site. You need to integrate it with your web design efforts from the very beginning.
Sponsor Ads
Report this Page
Created on Nov 28th 2018 02:17. Viewed 380 times.
Comments
No comment, be the first to comment.