How to Clear Browser Search History
by Aloy Wilson
ClickToHow
We may share our laptop or PC with our family and friends but may not want to share the Internet browsing history. The Browser history is fairly easy to erase. Here is a guide on how to delete your browser history in Internet Explorer, Chrome, Firefox, and Safari.
How to Clear Browser History in internet explorer
keyboard shortcut for deleting your browsing history in Internet Explorer is Ctrl-Shift-Delete. If you press this combination of keys in a recent version of Explorer, you'll bring up a dialog box that lets you specify what you want to keep and what you want to purge. Simply check the boxes next to the history you want to remove, and then click Delete.

How to clear Browser history in Google Chrome
Just like deleting history in Internet Explorer Users have to click the same keyboard shortcut combination and check options in Chrome. Press Ctrl-Shift-Delete in Chrome, and you will see Google's options for deleting your browser history. Be sure to examine the options available to you. It will allow you to specify how much of your history you'd like to delete. You can choose to excise the past hour, day, week, month or you can obliterate everything since the beginning of time.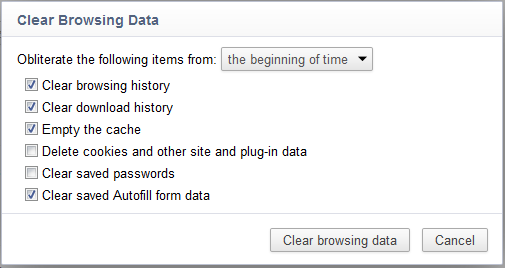 How to clear browser History in Firefox
Firefox just like other browsers as discussed has same keyboard shortcut for deleting browser history as IE and Chrome users: One just needs to press Ctrl-Shift-Delete to open the the history-clearing options dialog box that are available in Firefox.

You have following options in the Firefox while clearing your history, you can clear the last hour, the last 2 hours, the last 4 hours, the last full day, or your entire Firefox history.

Sponsor Ads
Report this Page
Created on Apr 21st 2019 01:01. Viewed 817 times.
Comments
No comment, be the first to comment.