How to Choose the Right Paper for Brochure Printing
by Jessica Thomson
Expert Blogger
Advertising and marketing play a key role in the performance of any business. Despite a heavy inclination towards digital marketing methods, brochures and other physical forms of marketing are still the classic choices. Reaching out to the right people is the key to successful marketing. Brochures are a simple tool for doing that. It is a tangible medium to successfully commute the gist of the business and the primary service or product you are focusing on. But it is important to choose the design and paper right for the optimum impact.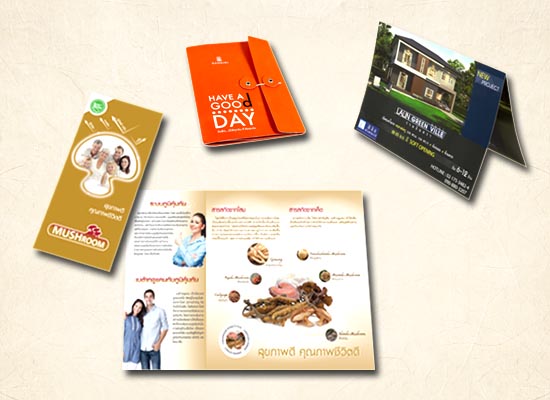 This post shares certain tips and suggestions which will help you to choose the best paper for brochures.
Weight of the Paper
The weight may seem to be a very negligible factor when you consider a single brochure. But a slight difference in weight of each of these, can significantly alter the total weight of the bulk order. If you are shipping the
brochures
to an event, this can add to your shipment weight and add to the budget as well. Factors to consider:
• Cost : Your budget should be a primary consideration while choosing the paper. The brochure size and the paper stability should be considered keeping the budget in mind. The standard 80lb and 100lb are suitable for brochures. GSM value lower than 80 means it lacks structural stability. If you have a tight budget, choose a paper stock that will give the minimum structural stability necessary for making a sustainable design.
• Reader's experience : The brochure should be easy to handle and read without getting crumpled easily. On the other hand, a very thick paper stock would not be appreciated enough as they cannot be easily carried or folded conveniently. Moreover, a very thick paper stock cannot be properly folded as a brochure and might not look appealing enough in the resultant product.
• Purpose : If you are handing out the brochures during a sales call or posting them to your potential client's office, thicker paper stock is appreciated. However, if you are keeping a large stock of this printed marketing tools to hand out during an event a lightweight paper stock that is durable is a good choice.
Finishing of the Paper
Once you have chosen the paper thickness, the finish needs to be determined. The paper
quality and style
influences the potential customers and creates the first impression they have about your business. There are numerous varieties that you will come across at printing facilities. Glossy and matte are the most widely used finishes for brochure printing, though you will also come across other varieties like the following:
• Gloss coated is particularly suitable if there are numerous illustrations and images on the brochure as the colour depth gets enhanced. However, a text-rich brochure would find this finish problematic as it produces a glare under light which can pose difficulty during reading.
• Matte coated finish looks sophisticated and a practical choice for these physical marketing tools with texts and images. The shine is just enough to brighten the pictures but does not affect the readability.
• Uncoated paper has a natural texture which is low-key and considered eco-friendly, making it a highly popular choice these days. It does not look too fancy and is the perfect choice when the brochure is composed primarily of text. However, if you have photos as well, this may not be the best choice.
Knowing the varieties available and determining what your needs are, you can select the perfect paper stock for brochure printing. And of course, remember to
ask for a quote
based on the choice of paper stock and finishes when you visit a printing company.
Sponsor Ads
Report this Page
Created on Mar 18th 2019 03:42. Viewed 375 times.
Comments
No comment, be the first to comment.