How to Choose the Best Garden Flowers for your Landscape
by Abhinav G.
Movie Enthusiast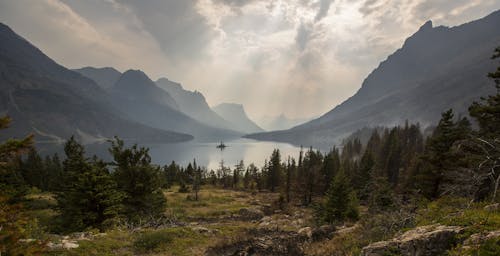 When it comes to decorating your outdoor space with color, there are more varieties to choose from than you can even imagine. Garden flowers come in so many colors, shapes and sizes; you may trouble deciding which selections will work the best in your landscape. Before you head out to the local nursery to confuse yourself with the many choices available, take a bit of time to formulate criteria that will help you to narrow your choices before you ever set foot in the annual or perennial departments. Taking the time to select plants and garden flowers that will work the best in your conditions will not only make your shopping experience a little bit easier; it will also ensure that the plants that you do buy will thrive in the environment you place them in.

Finding Native Plants

One of the first factors to consider when you are shopping for garden flowers is which plants are actually native to your area. It stands to reason that plants that grow well naturally in an environment will probably work in your garden. To learn which garden flowers and plants grow naturally where you live, talk to your local extension office. They will undoubtedly have any number of choices that you can mull over in creating a garden that will thrive in your conditions. This will be especially helpful in selecting perennials for your garden flowers that will bloom year after year. These types of plants need the proper environment to thrive, and taking the time to choose these plants correctly will reward you with plenty of color and beauty for years to come.

Sun, Shade and Moisture Requirements

Even native plants will work better in some areas of your yard than in others, so spend the time evaluating the area you will be placing your garden flowers into before you ever pick up a shovel. Watch to see how much light the area receives. If it is primarily a shady area, choose garden flowers that like low light conditions. For areas that are in full sun, it is best to select garden flowers that are going to be hardier. Moisture requirements are another consideration. If you do not have an irrigation system and you dont want to spend excess time with your watering can or hose, choose plants that are drought tolerant. For information about sun and water requirements, read the tags that come with the plants, or talk to your local nursery about the type of conditions that certain plants require.

Garden flowers are a great way to bring color and fragrance to an outdoor living space. By taking your time and using care in selecting the best garden flowers for your area, you will be able to enjoy those beautiful blooms all summer long.

You have just started a small flower garden, and thus far have not been too impressed with the results.

Gardening Cuttings

A rose garden is one of the most beautiful types of gardens.
However, this furniture is not very durable and can grow mold on it during wet weather. The internet has become a favorite breeding ground for all gardeners amateurs and novices alike come to chat rooms and forums to trade gardening tips and flower layouts advice with each other. Bricks come in all shapes and sizes and grades. Whether you are an old hat at rose gardening, or a complete beginner, there is no doubt that your white rose garden deserves the very best care and proper showcasing. However, you do not just want to plant a basic vegetable garden.
Sponsor Ads
Report this Page
Created on Jun 5th 2020 05:43. Viewed 111 times.
Comments
No comment, be the first to comment.