How to Choose Generator
by Starlight Generator
dieselgeneratortech
A generator also called a power generator can be quite useful when a regular power supply fails or in places where commercially-generated power is not available.

Generator is divided into various types, such as diesel generator, gasoline generator, portable generator, trailer generator, silent generator and industrial generator and so on. Diesel generator and silent generator are the most popular because their use is widely and have low fuel consumption.
Usually, a silent generator — also known as a quiet generator — is especially suitable in situations where the noise of a standard power generator would cause a disturbance for the users or those nearby. With the many different models of silent generators available, it is important to consider how quiet the generator needs to be, what it will be used to power, where it will be located, and how expensive it is to purchase and operate. Depending on the answers to these questions, choosing the best silent generator will involve weighing the trade-offs in generation capacity, design features, and price.
If the noise level of a generator is one of the main concerns, it can be helpful to decide exactly how quiet the generator must be to meet the users' needs. While not completely silent, a silent generator operates at a noise level of about 65 decibels or less, which is similar to the noise produced by two people having a conversation. In contrast, a standard generator can operate at noise levels of 100 decibels or more — about as loud as a power saw. Some of the quietest silent generators operate at about 50 decibels, which is comparable to the noise produced by a running refrigerator
The design of a silent generator generally incorporates special materials that help to reduce vibration. Enclosures muffle the remaining noise. Although not a hard and fast rule, the higher the power output of a generator, the more noise it tends to produce when running.
For silent generator, it is more suitable for home use or the generator power is lower than diesel generator. Diesel generator is more suitable for real estate, road construction, marine, lifiting equipment, etc.
When you choose to buy a diesel generator, you need to compare products and know what is available to suit your needs. Will the generator be used a a primary source of power - or is it for emergency use only. Do you need it to be portable or stationary. Is your power supply single-phase or three-phase. Some diesel generators are designed for home use, while others are intended for industrial use.
When buying your diesel generator you should also consider how quiet you want it to be. If it is going to be situated near your house or business premises you will want a quiet generator. Air-cooled diesel generators tend to be louder, while liquid-cooled are quieter and more dependable.
Safety should also be considered when choosing a diesel generator. Low oil pressure and automatic shutdowns will be standard on most generators. In addition to power output, cost usually factors in when choosing the best diesel generator or silent generator. Both the purchase price and the cost of fuel — usually gasoline or diesel fuel — should be weighed against the noise level, power output, and other design features that make the generator more or less suitable for how it will be used. When comparing models by price, be sure to consider the value of any available warranties or extended service plans.
Besides, it is also important to consider the location where the generator will be used. In a remote location without access to commercially-generated power, a silent generator may be used as the main source of power for a cabin or a home. Some models are more convenient for this purpose because they are able to be hard-wired into a residential electric system.
For outdoor use, where generators will be exposed to the elements, models with a rust-resistant finish are a better choice. Outdoor generators that are stationary can be further protected by the installation of a shelter. If, rather than having a fixed location, the generator will need to be moved from place to place, the size and weight of the generator is also worth considering. For portability, choose the smallest and lightest generator that will meet the anticipated power need.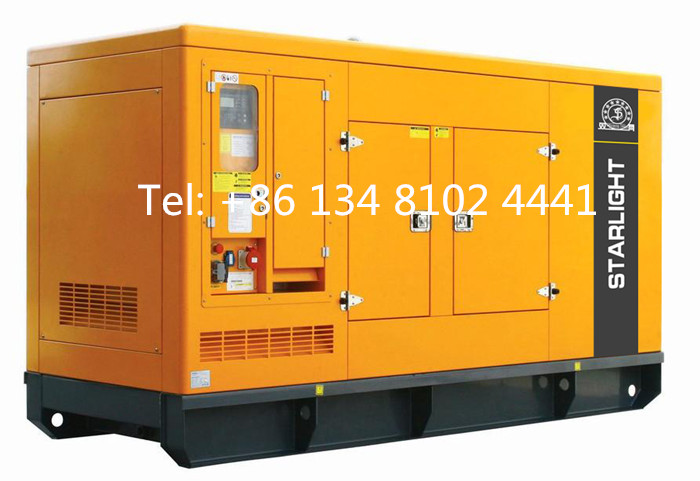 Report this Page
Created on Oct 25th 2017 00:34. Viewed 87 times.
Comments
No comment, be the first to comment.