How to Avoid Losing Your Car Keys - Tips for You
by Mike K.
Post your article at Aleshatech.com
Losing your car keys is frustrating, especially when you are in a hurry to go home or even meet up with an appointment. It may take minutes to hours to find the keys but it is not a guarantee that you will find them. If you don't find the keys, you will have no option but to hire a local car key replacing company to replace the keys. It will take time to replace the keys, and you will have to pay for the service. However, you can avoid all that with the help of these tips.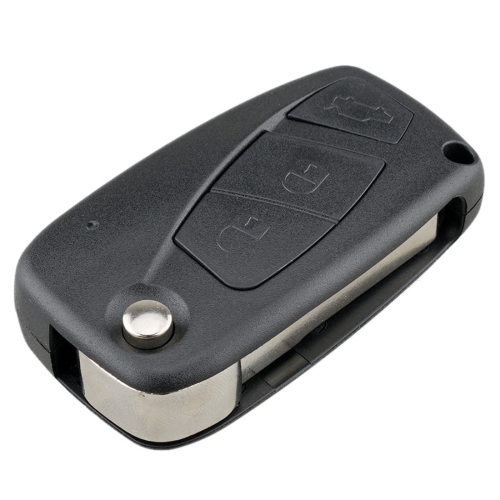 Re-organize and designate a place to keep your car keys
If you don't have a dedicated place to keep different items in your office or home, you are likely to lose or misplace your keys. A home or office that is not organized there are high chances people tend to frequently lose their car keys, purse and more. Therefore, you should reorganize and declutter your home and office. Also, have a dedicated place to keep your car keys, among other items at home and office.
Chain your keys to a big key holder or something important
This is what many people are doing to ensure they don't lose car keys frequently. A big key holder is a good solution. When your car key is attached to as big key holder it will be easier to find it when lost or misplaced. You can also attach the key to something important like credit card, purse, small toy or any other item of your choice.
Buy a Bluetooth key finder
As a result of technological advancements, it is easier to find lost items ranging from cars to bikes. Also, it is easier to find your lost or misplaced car keys. Thanks to technology, there is a GPS key finder that can help locate your misplaced or lost keys. You just need to attach the device to your car keys, and it will help you locate the keys. Most key finders will produce a ringing sound when close to the car keys while others have a map that shows exactly where the keys are.
Make your keys glow in the dark
If you can't afford a Bluetooth car key finder, you can consider Glow in the dark Mod Podge. It is a smart way of making your car keys glow in dark or cluttered places.
Just be careful with your keys
You know that when you lose your keys, and they get found by thieves, you can easily lose your car. Therefore, always be careful with your car keys. Don't just put your car keys anywhere, keep the car keys where they can't be seen easily by burglars. Also, don't have your car keys on your hand while on the streets, you can tempt a thief to snatch them.
Final Words
It's important to keep car keys safe and secure. That way you will not be inconvenienced or pay for car key replacement after misplacing or losing your keys. Therefore, use the above tips, and you will avoid losing your car keys.
Sponsor Ads
Report this Page
Created on Apr 4th 2020 06:24. Viewed 166 times.
Comments
No comment, be the first to comment.