How Magento Website Personalization Can Help in Business Growth
by IDS Logic Pvt. Ltd.
Software Outsourcing Company
Understanding your customer's behavior and enhancing their shopping experience can at times be tricky for your business. And customizing the customer's shopping experience is also one of the biggest areas of investment for ecommerce businesses. In a physical store, you always get a chance to communicate with the customers, understand their preferences, gauge their response and also gather more information to make their purchasing task easier. But with an online store, it is difficult to identify the reasons of your cart abandonment. The fact is that customers love to receive attention and feel special. And the only means of making them feel special is by personalization.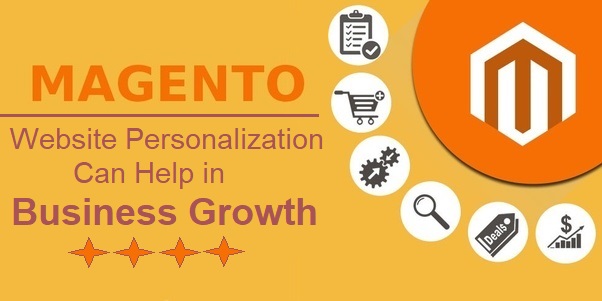 If you have a Magento website, the personalization is of great benefit for your end customers. Magento development offers the marketers to have an easy access to the customer's purchase history, popular products, more about product data in order to understand the behavior and trends. Harnessing this data is critical and about 50% of the customers spend more when they experience something that is personal to their interest.
What personalization can do for your business?
Increase sales by improving the conversion rates:
According to a recent research, leads that are targeted with personalized content are more successful in drawing their attention for a longer period of time enough to entice a sale. The concept of selective attention is to focus on a particular thing for a specific time and the attention is naturally inclined towards things that are of our interest or value. Personalization often helps businesses improve the conversions by offering information in a manner that is relevant to them. Personalized information that is customized to their liking or behavior can help to promote a specific product that appeals to them and also helps in a successful transaction.
Builds a long term relationship:
Personalization of your Magento website helps to build a long term relationship with customers by creating customized, targeted ads, curated, email messaging and landing pages. This helps to project the business in the light of being customer centric instead of business centric. This helps to improve the customer satisfaction and add value to the user experience.
Increased engagement:
Your business can only be successful if your customer is able to relate to your website. Once they are engaged, they are sure to spend more time on the website and will also be tempted to come back in the future. Research has stated that about 60% customers prefer to return back to the online store if they remember their purchase information and contact details. Increased engagement helps to add to the bottom line of the company and also helps to spend huge money that is actually invested in ads to increase customers.
Increased average order size:
There are various extensions available for Magento development that offers advanced personalization, navigation, search and behavioral targeting solution. Magento stores can now effectively and accurately target the visitors based on the implicit and explicit information. With specific information flowing out to your customers, chances are high that they indulge in shopping and purchasing more per visit. When you are at the point of completing your sales, if you are able to show a few more products of their interest, then your chances of being able to sell more products in a single transaction go higher significantly.
Competitive advantage:
With the web marketplace teeming with very high competition, something that can differentiate your website from your competitor is the user experience that you offer to your customers. Ecommerce personalization helps you to appeal to your audience on a higher ground to the user.
Summary:
"Magento website personalization has the ability to bring a revolution to online stores to a great extent as it offers enhanced user experience that can convert your visitors to loyal returning customers".
Sponsor Ads
Report this Page
Created on May 11th 2018 05:50. Viewed 939 times.
Comments
No comment, be the first to comment.