How Local Businesses Can Use Press Release Marketing To Build Brand Authority
by PRC Agency
PR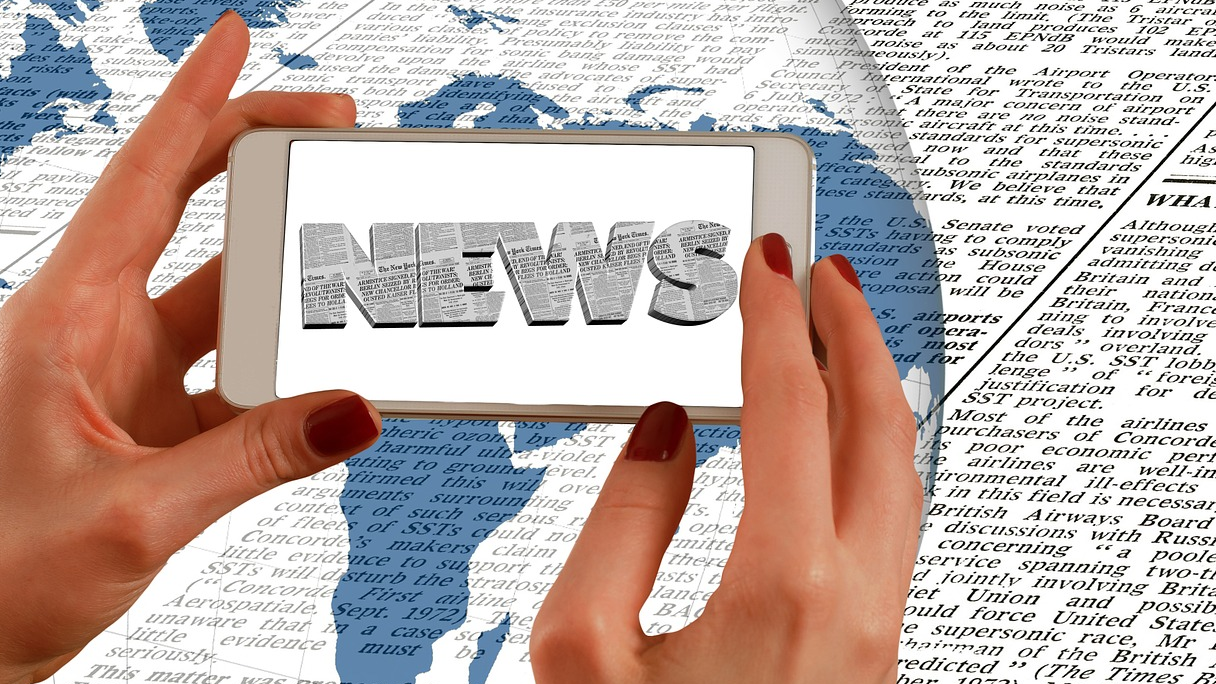 Can I ask you a question? When you want to buy something - say a new car - what's the first thing you do?
If you're like most people the answer won't be: watch ads on TV.
What most people will do is simply google whatever it is they want to buy and then go through the first few results on Google.
As a business owner, ideally, you want your business to pop up when someone searches for the services or products you offer - and that's where press release marketing comes in!
But how do you write a press release? And, most importantly, how do you get news sites to publish your press release? Well, it's actually much easier than you think because there are agencies who will do all the heavy lifting for you!
ScottHall.co, which specializes in digital marketing for small to medium-sized companies, has a new report which discusses how local business owners can use press release marketing to grow their businesses and establish themselves as industry experts.
Not only that, but Scott Hall also talks about the main benefits of press release marketing, provides actionable strategies that you can implement, and discusses some of the most common mistakes you should avoid.
"There are a lot of different marketing strategies out there for local businesses, and it can be tough to know which one will work best," says CEO Scott Hall. "Press releases give business owners a chance to show that they are the expert on a topic in their industry."
Did you know that 80 million people get their news online every day? That means, there's a huge market you could tap into! A feature on a news platform could help your business establish credibility and authority in your local market. "Creating a press release and sharing relevant information establishes the company as an expert in the field," says Scott Hall. On top of that, it builds public trust in your business and attracts more local customers.
When a potential customer sees that your business was featured on famous news platforms, they will know that you're the real deal!
Plus, you should keep in mind the ranking benefits of press release marketing. As this is an online press release, you can optimize your article headlines to rank for specific keywords related to your brand, product, service, and location. This targeted approach can place your services and products in front of consumers who are already searching for what you offer. Say someone's looking for "Chicago best vegan pizza with tofu" and you've published a press release announcing to the world that your restaurant offers this on the menu, then that customer could easily find your business. How cool is that?
But do be careful - you don't want to turn your press release into a sales letter! Instead of being too pushy, you should focus on providing your customers with informative content.
Always put yourself in the customer's shoes! When you're searching for products and services online, what do you trust more: the neutral informative article which clearly explains the service and its benefits or the sales pitch which describes everything as the most amazing best thing since sliced bread?
Ahh, I thought so! Keep this in mind while writing your press release and you should do just fine!
And of course, for more tips and tricks, visit ScottHall.co. Company founder and CEO Scott Hall has over twenty years of experience and can help you get started with press release marketing as well as other exciting forms of content marketing.
And guess what? Made you look! This is what content marketing gets you.
Check out https://scotthall.co/why-you-need-a-local-business-press-release-marketing-strategy to find out more!
ScottHall.co 60 West 23rd St. Suite 638, New York, NY 10010, United States Website https://scotthall.co
Sponsor Ads
Report this Page
Created on Jan 5th 2023 14:26. Viewed 114 times.
Comments
No comment, be the first to comment.