How Ferrara Fire's Speciality Chassis Are The Best On The Market
by PRC Agency
PR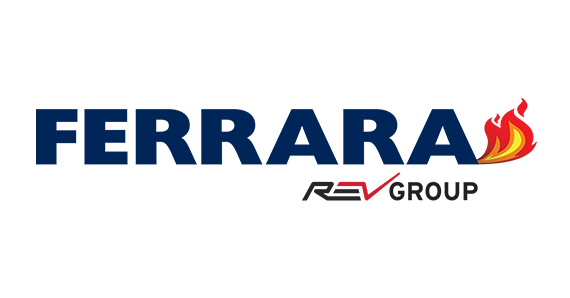 Ferrara Fire has released important details about the many perks of the custom specialty chassis. With an array of options dedicated to providing each fire department with a custom chassis. The chassis can fit the need of urban cities and off-road terrain. Fire departments looking to upgrade their fire apparatuses chassis to fit a specific need and other interested individuals can view the full article at https://www.ferrarafire.com/custom/specialty-chassis/. Here are a few perks on what Ferrara Specialty Chassis stand out amongst others.
Ferrara offers two options in the custom chassis lines. One is the Urban-Wildlife Interface Chassis. This chassis fits the need of both the city and offroad terrain. Built with options including a compact wheelbase, seating a crew of at least six, and a water tank that can carry up to 500 gallons. The Urban-Wildlife Chassis is crafted to fit any department's needs whether off-road or in an urban neighborhood.
Ferrara also offers Low Profile Aerial Chassis. These chassis are specific toward low-profile aerials needing a custom design. Options range from a compact, maneuverable 57' two-section ladder to a 100' rear mount platform. The Low Profile Aerial Chassis can be custom-made with a variety of different options.
An exert from https://www.ferrarafire.com/ reads:
"Maintaining our reputation as the number one custom fire manufacturer means that we have to constantly listen to our customers' needs. One of the things we're constantly asked to do is provide a rear mount aerial apparatus to meet a very low station height."
In discussing the article's creation, A spokesperson at https://www.ferrarafire.com/ said:
"The importance of Ferrara Fire Departments' specialty chassis promotes a safe and durable chassis designed to meet the needs of city work and off-road terrain."
Ferrara Fire Apparatus develops and designs custom-built trucks, chassis, and a plethora of other emergency service options. Ferrara Fire hopes to provide departments with excellent service and custom designs to fit the needs of each location.
The complete article is available to view in full at https://www.ferrarafire.com/custom/specialty-chassis
Sponsor Ads
Report this Page
Created on Apr 8th 2022 02:02. Viewed 77 times.
Comments
No comment, be the first to comment.