How Brands Can Navigate A Splintered Society | LO:LA Agency Shares Branding Tips
by PRC Agency
PR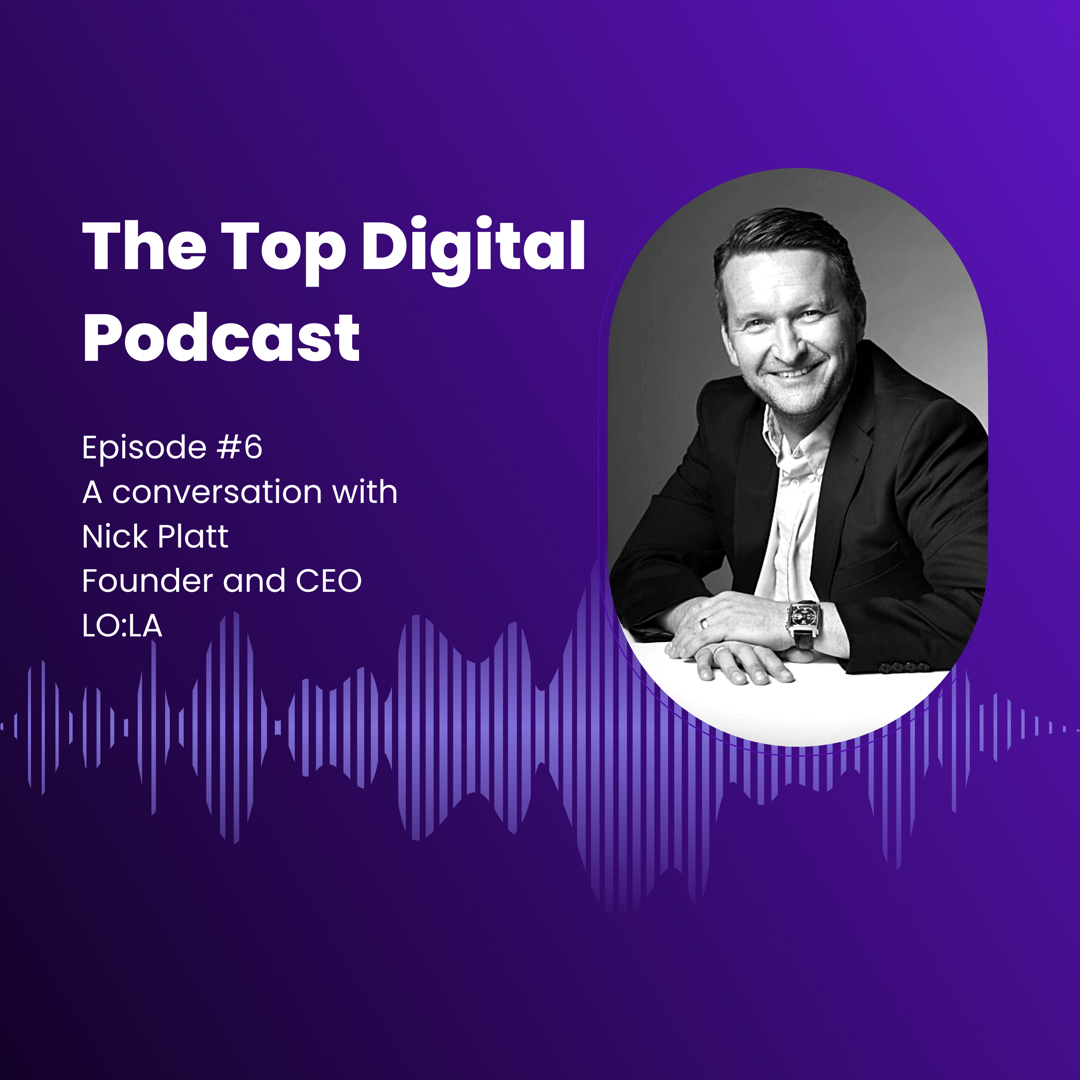 What role does branding play when audiences today are so fractured? For new and growing businesses, it can be hard to know how to engage customers in the most effective way.
The Top Digital Podcast discusses all this and more with London : Los Angeles agency owner, Nick Platt. The episode focuses on reaching and engaging customers in the most effective way.
Get all the details at https://www.thelolaagency.com/2022/11/16/the-top-digital-podcast-episode-6-nick-platt-founder-and-ceo-of-lola
Central to the conversation is the topic of brand authenticity and how companies and small businesses can navigate the complex social landscape through 2023 and beyond. LO:LA Founder Nick Platt explains that you should find your values and remain true to what you stand for.
He states: "If you start there and understand your authentic place in the world, it allows you to start asking questions about 'can we have a positive role in this fractured society?'"
The podcast discusses how your brand is designed to serve both your staff and consumers, and your communication and marketing should be centered on how you can help customers.
Nick continues: "This fractured and divided society we've got, it feels like a crossroads. Looking at, politically, the way things are rolling, the division in topics makes this a crazy time. The starting point for brands begins with the question of being authentic. Brands need to understand who they are and where they come from."
LO:LA is a creative advertising and marketing agency with offices in both London and Los Angeles. It has an experienced team of industry specialists that helps you to engage with audiences in more effective ways and thrive in today's ever-changing business landscape.
The agency creates content that drives ongoing growth and engagement and specializes in company identity development, innovative website design, and wide-ranging content marketing campaign creation. This involves narrative copywriting, video production, social media management, and animation.
By working with LO:LA, you can leverage new digital marketing strategies to create a touchpoint that connects your brand to customers in new ways. Detailed analytics allow you to optimize each campaign for greater impact and reach.
Are you ready to grow your business and drive audience engagement through the best content marketing solutions? You don't want to miss this podcast!
Check out https://www.thelolaagency.com/2022/11/16/the-top-digital-podcast-episode-6-nick-platt-founder-and-ceo-of-lola for any extra info you need!
Sponsor Ads
Report this Page
Created on Nov 22nd 2022 22:53. Viewed 97 times.
Comments
No comment, be the first to comment.