HOME TIPS: How to Make Tiny Homes Look and Feel Bigger
by Granny Flats 4U
Portable Container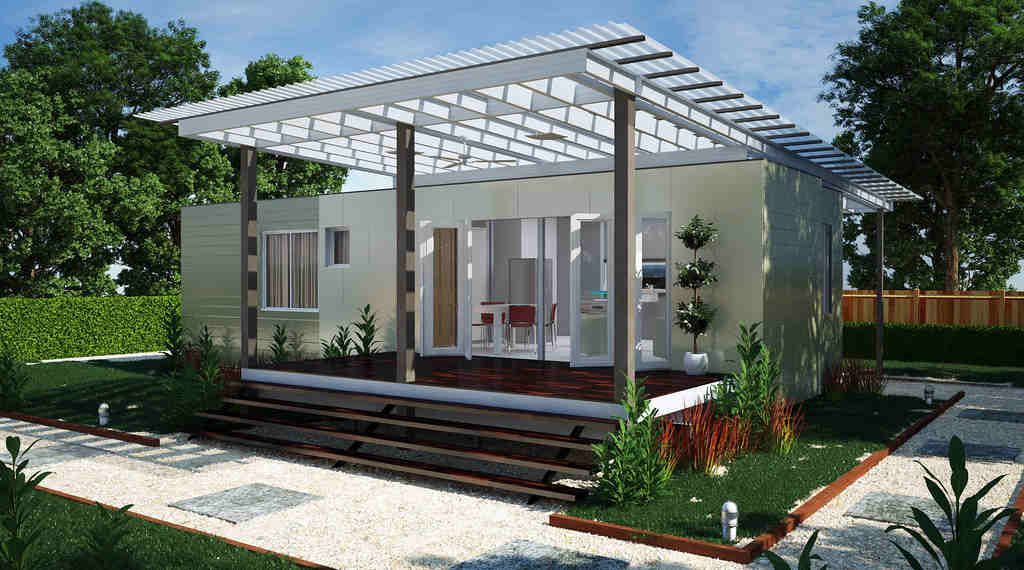 SMALLER homes do not have to make everything else seem tighter and cramped for the residents. As a matter of fact, they - like casitas and accessory dwelling units (ADUs) -provide more benefits compared to bigger houses.
One of the most important things to consider in buying a house is the size: the bigger, the costlier to maintain. But a smaller home, which requires a smaller portion of the lot, cuts your expenses in half and also leaves a bigger space that can be used for other purposes.
A smaller house also requires less power consumption, which means fewer lighting units and other electrical fixtures. There is also less worry on wasted space as cleaning becomes a lot easier; use of the vacuum cleaner and water is minimized, saving you money, time and effort.
Unsurprisingly, a smaller home will always lack that much needed space. But this does not have to affect comfort and privacy. You can always change the scenery in and around your house no matter how big or small it is. And you don't even need the expertise of an interior designer to do it for you. All it takes is some creativity to make your little abode look and feel much bigger than it actually is.
Here are some tips to apply for that major makeover
Floor space
One of the tricks to make a small house look big is to have lots of floor area. Buy small-sized furniture instead of the big ones and place them up against the wall so you'll have a little more space to move around. Make room for transparency. Buy glass dining tables, instead of the wood types. Allow for more space. Use a smaller couch if there are only two of you living in the house.
Air flow, clutter
Get rid of clutter as much as possible. Place things where they need to be: is it really necessary to place those frames on the wall? Or, are they just eating up a huge portion of it and making other stuff around seem so diminutive? You can't have room for all types of stuff. You need to de-clutter and re-adjust, especially if you have some new ones coming in. A well-arranged house is a well-ventilated house; it will have better air flow if things are in their proper places.
Lighting, color
Make good use of windows to let more light bounce in. Let the light shine through with furnishings in light hues and tables with glass or shiny marble tops. Add a mirror big enough to bring the outdoors in and improve the ambiance inside the house. Avoid setting up dark wallpaper colors or heavy paints as these tend to evoke a sense of tightness. Go for lighter contrasts to make your home appear airier and more spacious.
Conclusion
Living in a small house can be enjoyable. However, volume of space, the way it is partitioned, the floor plan, and the flexibility in the use of a small space are important elements to consider, especially if you want to enhance the aura in and around your tiny dwelling. Remember: smaller can be merrier!
Here at Granny Flats4U , we supply quite an extensive range of Modern, Innovative and Affordable Granny Flat and portable container home solutions, including studios, relocatable units and more.
Sponsor Ads
Report this Page
Created on Jan 22nd 2021 02:21. Viewed 93 times.
Comments
No comment, be the first to comment.