Hire The Best Real Estate Agent In Manukau, NZ For Fast Home Appraisal & Sale
by PRC Agency
PR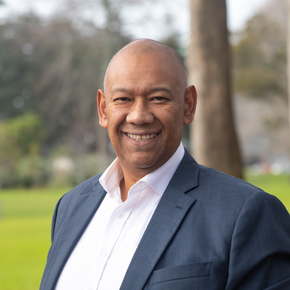 Need help selling your house at a good price? Or specialist advice to navigate the property sales process during lockdown? Levani Lum-On and his team can provide expert guidance and resources to see you through at every step! 
Levani's updated services stem from his extensive skills in investing, yield, multi-income propositions, liquidations, land banking, and development potential. He also brings several years of experience as a property investor who initially managed tenants in South Auckland at his own cost. As past clients have repeatedly done, you can rely on Levani to meet all your real estate needs!
You can get more information at https://levanilum-on.raywhite.co.nz
As Levani sees it, his job is to take the stress out of the selling process for you and make negotiations between you and the property owner as smooth as possible. With over 15 years of experience in the South Auckland market, he has learned how rewarding it is to help clients like you achieve their goals.
As a licensee salesperson for Ray White Manukau, he offers real estate for sale, rent, or lease in over three dozen locations, many of which offer the most desirable views and beachfront access in Manukau.
In addition to listings, on the Ray White website, you'll find other useful information for buyers, renters, and their families, such as advice on how to prepare your home for sale, job announcements, recipes to help you get through lockdown, and a real-estate-themed kids' activity book for dealing with cabin fever. In response to current events, Levani has also expanded his digital resources to include e-books, Zoom meetings, and virtual tours and open homes.
Levani has received numerous awards for his work since 2016, including Premier Performer, Elite Performer, Premier Member, and Executive Performer. He has sold properties within two days at record suburb prices! He attributes his success to his strong work ethic and determination, as well as his down-to-earth, easy-going nature.
A satisfied client has said: "Levani was very easy to work with and very clear on the process. He is always keen to help at any time and is always keeping us in the loop. He has also been open in advising us of the correct process. We wouldn't have been able to sell our house at a good price without Levani and his team. I thank them for all their hard work."
Get expert advice from a seasoned real estate professional!
For more information on Levani Lum-On and his services, visit https://levanilum-on.raywhite.co.nz/about/levani-lum-on and get the best deal possible on your property!
Sponsor Ads
Report this Page
Created on Jan 6th 2022 22:11. Viewed 114 times.
Comments
No comment, be the first to comment.