Help Your Dog Manage Anxiety With Natural, Chemical-Free Organic Hemp Oil Treats
by PRC Agency
PR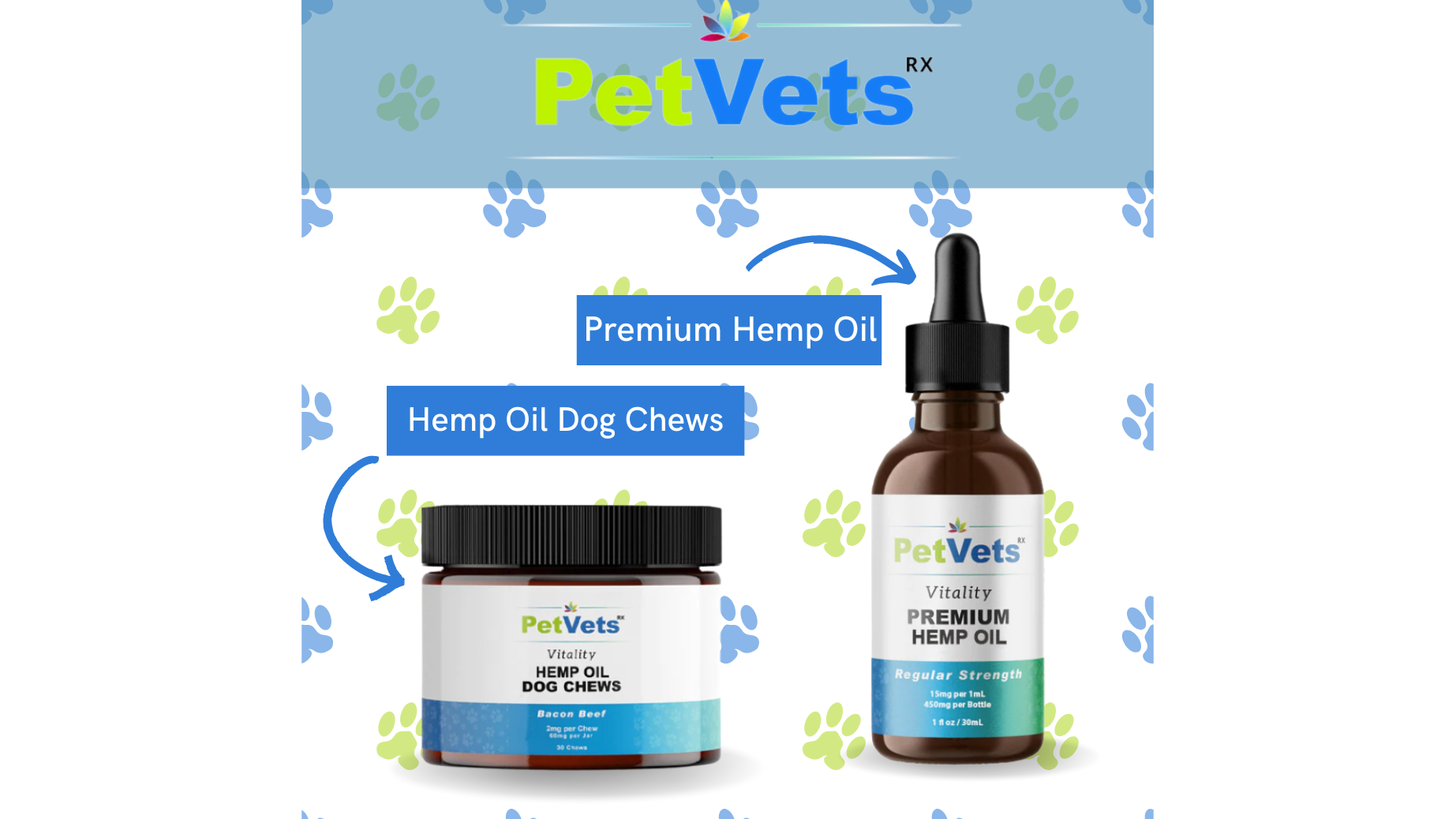 Drugs prescribed for humans coping with depression and anxiety are also being used as a solution for dogs. Some of these medications can have a seriously negative impact on a dog's health if different serotonin-based medications interact.
While some dogs may benefit from anti-anxiety medication, a significant number of dog owners just don't feel comfortable administering pharmaceutical-grade treatments to regulate behaviors.
This is where PetVetsRx can help. They've developed a line of chemical-free, organic broad-spectrum hemp oil products that help reduce anxiety in dogs, naturally.
Broad spectrum hemp oil dog chews are 100% natural bacon beef flavored treats that promote calm and relaxation. They are a plant-based, healthy option you can feel good about introducing.
Find out more and get a 20% offer on your first purchase at https://petvetsrx.org/products/hemp-oil-dog-treats
Contrary to CBD products that come from the leaves, flowers, and sometimes the stems of the cannabis plant, hemp oils are made from cannabis seeds. Broad-spectrum hemp oil is rich in vitamins and minerals and has become a popular homeopathic treatment to relieve anxiety in dogs. If you've been struggling to help your dog overcome anxiety issues, now you can give your pup an organic, nutraceutical broad-spectrum hemp oil treat that they can enjoy without any harsh pharmaceutical effects.
"We are pleased to offer pet owners a natural, effective solution to their dogs' anxiety," says a spokesperson for PetVetsRx. "Our chemical free, broad-spectrum hemp oil chews are a safe and easy way to help your dog feel calmer and more relaxed, and to help you offer reward-based conditioning that can help your dog understand they are not in peril during situations when they're triggered."
Broad-spectrum hemp contains natural phytocannabinoids, compounds that have been found to interact with the endocannabinoid system in both humans and animals. The endocannabinoid system is a network of receptors and neurotransmitters that help regulate things like mood, sleep, and anxiety.
You can learn more about all the PetVetsRx products at https://petvetsrx.org/collections/all
Unlike products made with isolated CBD, which only contain one type of phytocannabinoid, broad-spectrum hemp oil contains a full range of phytocannabinoids and other compounds which work together to produce what's known as the "entourage effect." This is a synergistic process that enhances the healing effects of those hemp oil constituents.
Each PetVetsRx chew contains 2 mg of premium organic hemp extract, adaptogenic herbs also shown to reduce anxiety in dogs, dried brewer's yeast, beef liver powder, natural bacon flavor, flaxseed oil and naturally occurring vitamins.
A PetVetsRx customer says, "My dog was having severe anxiety issues, and nothing seemed to help. I was at my wit's end until a friend recommended PetVetsRx hemp chews. After just a few days I saw a noticeable improvement in my dog's behavior. He is much calmer and more relaxed, and I am so grateful to have found a solution that works."
Could your dog use a natural hemp oil treat that tastes like bacon and works like a charm? Learn more at https://petvetsrx.org
PetVetsRx 100 West Liberty Street 10 Floor, Reno, Nevada 89501, United States Website https://petvetsrx.org Phone +1-866-581-2333
Sponsor Ads
Report this Page
Created on Mar 10th 2023 23:31. Viewed 71 times.
Comments
No comment, be the first to comment.