Handmade Gold, Pearl & Swarovski Crystal Necklace: Best 2022 Mother's Day Gift
by PRC Agency
PR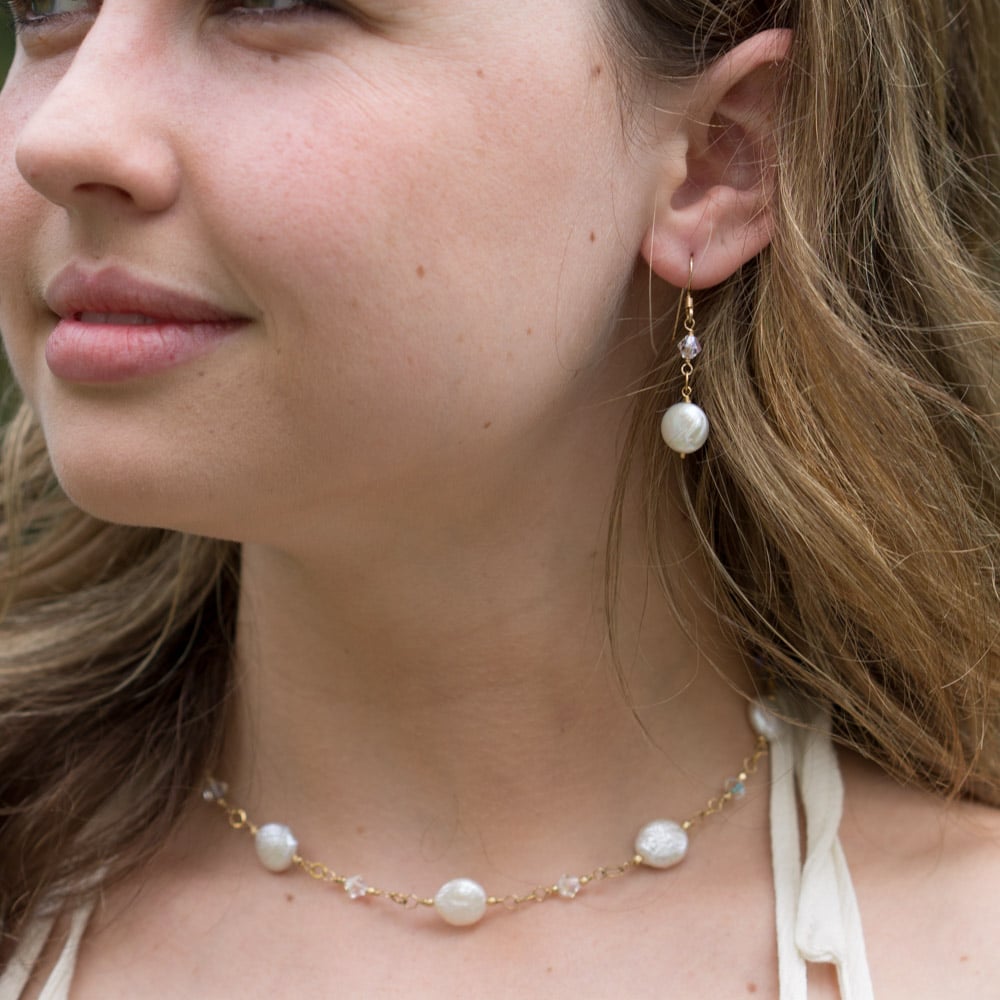 Mother's Day is just around the corner! Are you ready to surprise your mom with the perfect gift you'll be proud to give and she'll be thrilled to receive? If you haven't found just the right thing that says everything you want it to say you'll be happy to know online jewelry store Amasor Jewelry has you covered.
Amasor Jewelry features a full range of earrings, bracelets, and necklaces, all handmade by the store's owner and designer Amy Masor. Pieces come in gold and silver with Swarovski crystals, pearls semi-precious stones, turquoise, and beautiful glass beaded designs and combinations to create a one-of-a-kind gift your mom will absolutely treasure.
Every piece of jewelry is the product of Amy's meticulously detailed work and her artisan's eye for color, weight, and balance.
Right now you'll find bracelets, classic gold earrings, and Swarovski crystal necklace and earring sets designed specifically with Mother's Day in mind when you browse the store's collection
Buy the perfect Mother's Day present right now and get free shipping, at https://amasorjewelry.com/product/coin-pearls-and-swarovski-crystals-necklace-and-earrings
Mother's Day is such a joyful occasion. It's not often you get to honor your amazing mom with a gift that lets her know how special she is to you because moms are always so busy looking after everyone else they rarely seem to want for anything more than their family's happiness. That's a beautiful commitment by a beautiful mom who deserves to be celebrated.
Honor your mom with a one-of-a-kind jewelry gift that lets her know just how uniquely special and wholly appreciated she is. She'll be over the moon.
Amasor Jewelry offers you individually handmade earrings, necklaces, and bracelets that are simply spectacular. This is because they're made by an artist who understands how to blend semi-precious stones, Swarovski crystals, pearls, and glass beads with silver and gold to create the caliber of jewelry regular retail outlets are unable to equal.
The store's Mother's Day collection now features Coin Pearl and Swarovski Crystal Necklace and Earring set made with flat-shaped cultured pearls that your mom can wear as an everyday casual accessory or for a splash of glamour for those evening occasions out.
The necklace is made with alternating Swarovski crystals and coin pearls along an 18" gold-filled linked chain that you can have shortened or extended. Accompanying drop pearl earrings mirror the necklace design to present a polished and sophisticated look that will make your mom feel like a million bucks.
Also being featured is a set of classic gold earrings. Appropriate for day or evening, the earrings are 2" long and made of gold overlay. A 24-karat gold over a clear Swarovski crystal dangles from a 10mm filigree ball. Gold overlay elements are made with an advanced acid gold electro-depositing process for extra durability with a lovely feminine flair.
You can read more about this classic set at https://amasorjewelry.com/product/570
As a complement to the earrings, Amy has designed an Amethyst and Gold Bracelet, and it is stunning. Made with large and small gold-filled links interspersed between a 1/2" by 3/8" Bezel set amethyst and 4mm wire-wrapped round amethysts, your mom can wear this with her office outfits for a dash of discerning style. The bracelet is also great for an every day put-together look, and is an especially perfect way to accessorize evening wear.
With a selection of fine, handmade jewelry designs now on feature in time for Mother's Day, Amy Masor ensures you'll find a stunning one-of-a-kind gift set for your stunning, one-of-a-kind mom.
Are you ready to make this Mother's Day one your mom will never forget? Visit https://amasorjewelry.com/product/amethyst-and-gold-bracelet to find out more.
Sponsor Ads
Report this Page
Created on May 4th 2022 10:38. Viewed 91 times.
Comments
No comment, be the first to comment.