Get The Best Zionsville, IN Kitchen Planning & Custom Design For Your Remodel
by PRC Agency
PR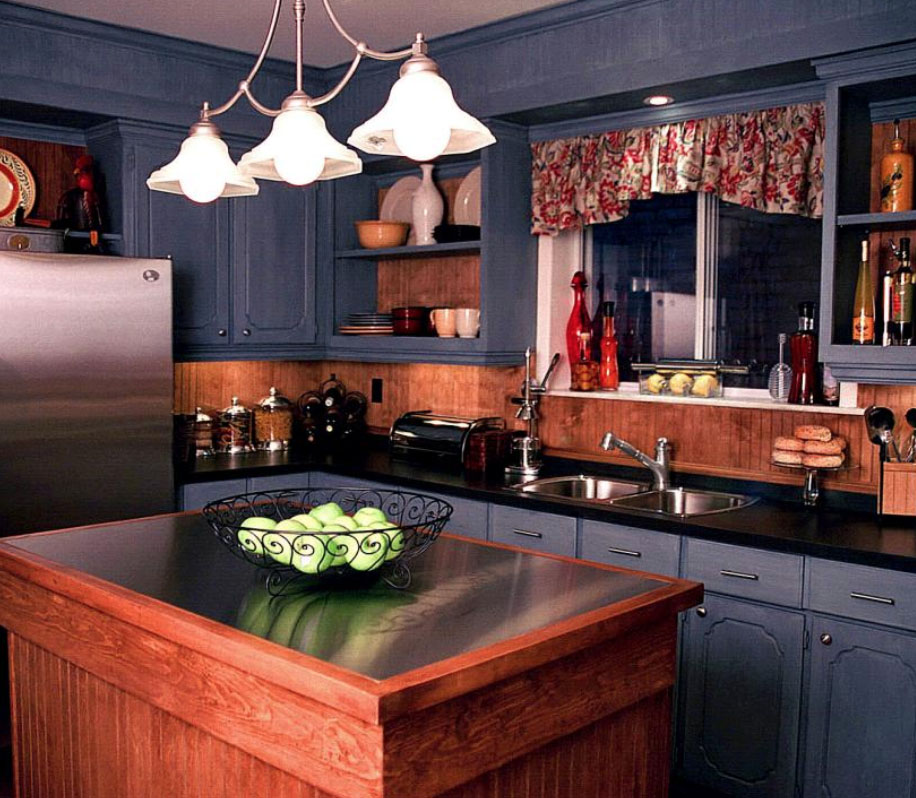 Picture this: an airy kitchen and dining space where you can relax with your family. Instead of cramming everything into your outdated cabinets, you have additional storage space. And your cabinets are a sleek design in your dream color. How does that sound? Too good to be true? Not with the affordable remodeling service from Indy Home Design Center!
The custom kitchen design service from Indy Home Design Center is ideal for you if you're a homeowner or contractor. It can modernize your outdated space that is no longer functional or comfortable. You may be pleased to know these updates can increase the value of your property.
You can find more information at https://indyhomedesigncenter.com/2020/12/22/lets-remodel-your-kitchen
Has the health crisis changed your view of your home? For the past 18 months, you may have spent long periods at home. Creating living and working spaces that are functional has been challenging. Indy Home Design Center can help you create a kitchen with increased storage space.
Adding more space, either with new cabinets or by reorganizing the area, can offer you a clean and decluttered kitchen. Aside from offering a remodeling service, Indy Home Design Center helps you plan your ideal kitchen.
You can find information about kitchen remodeling, planning, and scoping at https://indyhomedesigncenter.com/2020/12/22/mapping-your-kitchen-remodel-scope-of-work
To begin with, you are advised to book an appointment with a consultant to discuss your needs or remodeling goals. This also gives you the opportunity to look around the 10,000 square foot showroom, which provides inspiration for your kitchen and bathroom projects.
As you may be aware, one of the most popular kitchen trends in recent years has been crisp lines and open-plan living. Indy Home Design Center can help you visualize and achieve your goals through its dedicated planning service.
In addition, the company offers window and door upgrades to match modern designs and help you save money on your energy bills. You also have the option to choose your flooring from Indy Home Design Center as the company offers a wide selection.
Indy Home Design Center is a family-run business. The team behind the company has over 30 years' experience in the remodeling, home improvement, and furnishing industry. The company is driven by a desire to help you transform your living space for less. It prides itself on offering value for money.
A company spokesperson said: "Home is where we go for comfort, rest, assurance, and inspiration. Our team offers individual guidance to help families create interiors centered around the people inhabiting the space, and their needs."
Updating your kitchen takes time and costs a fortune, right? Wrong. With the new Indy Home Design Center planning and remodeling service, you can design the kitchen of your dreams for less. Whether you want more space, modern appliances, or updated cabinets - they can help with it all! And it won't cost as much as you think.
Go to https://indyhomedesigncenter.com/2020/12/22/recipe-for-a-beautiful-and-integrated-kitchen to plan your dream kitchen!
Sponsor Ads
Report this Page
Created on Apr 18th 2022 14:06. Viewed 63 times.
Comments
No comment, be the first to comment.