Get The Best Small-Batch Organic Peruvian Craft Coffee Fresh Med-Roast Delivery
by PRC Agency
PR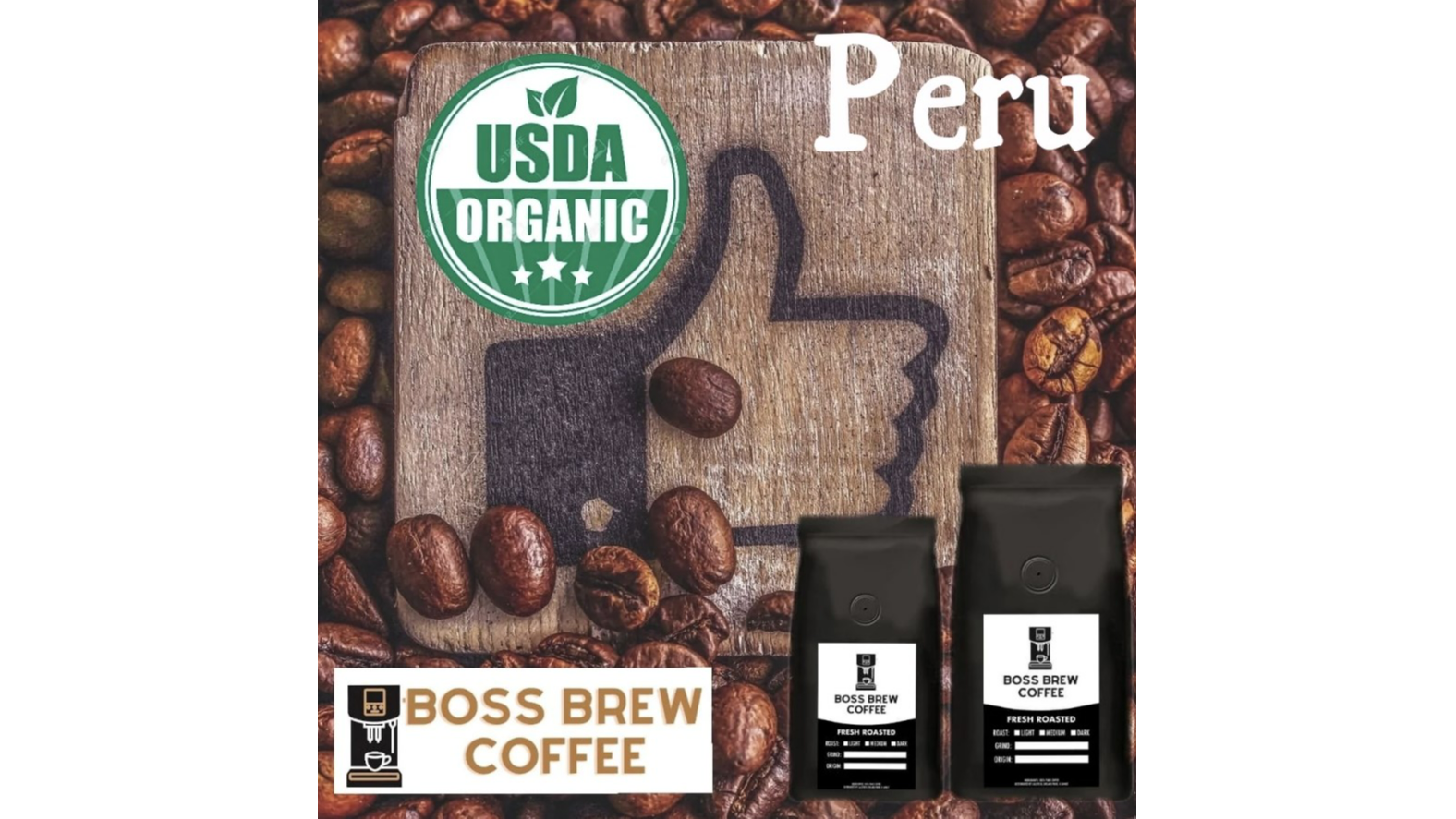 While Colombia - the coffee mecca and Peru's neighbor - didn't start producing commercial coffee until the start of the 19th century, Peruvian farmers we growing it throughout the 1700s but only produced it for domestic production.
Perhaps the Colombians just had a better nose, shall we say, for the lucrative market in high-energy potions?!!
The online coffee products retail shop has updated its line of premium roasts with a new single-origin addition - a medium-roasted coffee with caramel, salt, and distinctive punchiness. This roast is popular with individuals looking for unique flavors with a hint of silky sweetness.
Check it out at https://bossbrewcoffee.shop/products/peru
Boss Brew Coffee, which works with small-scale farmers and cooperatives to source its beans, now offers a high-quality Piura Amazonas variety from Peru known for its sweet and citrus tones and, according to one customer already, 'terrific taste.' Grown at an altitude of 1100-1700 meters, these FT-certified beans are gully-washed and dried in the sun.
Peruvian coffee, relatively unknown until recently, accounts for one-quarter of the country's agricultural income and is Peru's principal export commodity. While each growing region carries its own nuanced flavor profile, Peruvian coffee generally stands out for being a blend of full taste, mellow-medium body, middle acidity, and a mildly sweet finish. The Arabica coffee tree thrives in the wide variety of temperatures, soils, and sunlight that Peru affords. Peru currently ranks second in the world for organic coffee exports and is one of the top ten exporters overall, accounting for 2% of the world's coffee supply.
Boss Brew Coffee, which offers 43 different varieties of single-origin and blended small-batch coffees, promises premium coffee deliveries 'roast to door' in four days. This matters - store-bought coffee may have been roasted months ago, robbing the product of its full taste and aroma. And without that, how can you get inspired?!
In addition to the Peruvian Piura Amazonas roast, the company's range includes medium-dark roast African Kahawa, Ethiopian Heirloom, and seasonal blends like Pumpkin Spice and Candy Cane. Boss Brews's craft coffees are curated and prepared to order - so that, hopefully, you'll have your socks knocked off when you open your delivery!
Other products include coffee accessories - such as mugs and flasks - and coffee machines. For example, the retailer offers a titanium electric coffee bean grinder and a direct-fire coffee roaster. Stainless steel vacuum flasks are also available for coffee aficionados.
One customer commented: "High-quality coffee, freshly roasted and delivered quickly. Can't wait to try more brew methods with their coffee!"
Let the Boss treat you. Go fresh and never go back.
Visit https://bossbrewcoffee.shop/products/peru to give yourself a tour of coffee paradise - and place an order today. You'll see! And taste! And smell!
Sponsor Ads
Report this Page
Created on Nov 26th 2022 02:03. Viewed 27 times.
Comments
No comment, be the first to comment.