Get The Best Scottsdale Vehicle Diagnostics Repair & Engine Maintenance Service
by PRC Agency
PR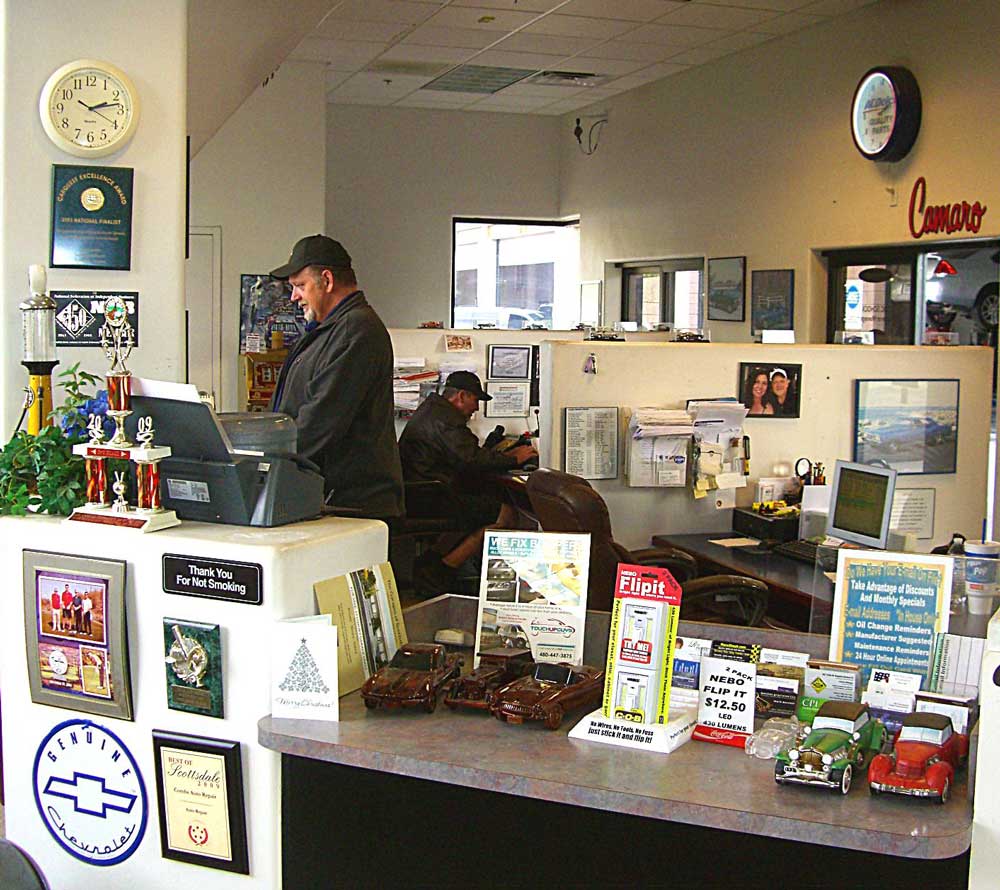 It happens all the time - if not to you, then someone you know. It's easy to be duped - especially with a used car. The owner is not likely to tell you about the time he took it drag racing or the time it slid into a lake. Ah, that's that fishy smell!
Lucky for you, this family-owned and operated company, servicing the Greater Scottsdale area for over 50 years, conducts detailed pre-purchase inspections for customers like you who just want to be sure they haven't swallowed the bait - hook, line, and sinker.
You can check them out at https://combsauto.com
After the visual inspection, Combs Auto now employs computer scanning tools to verify whether or there are any computer data issues or trouble codes registered on the car in question. This process follows the visual inspection, which includes a thorough check of all rubber parts, tires, engine mounts, hoses, bushings, and belts.
Getting a car inspected or serviced is typically a nuisance and according to one survey, almost 70% of American drivers lack trust in auto repair shops generally. Customers often cite dubiously high costs and significant time investment - cars often need many hours of servicing over the period of one person's ownership. Consequently, many experts advise creating a relationship with a mechanic over time rather than shopping around for the best deal on each repair or servicing appointment.
Combs Auto Repair's goal is to keep customers for life. Accordingly, vehicle inspections are performed with the same attention to detail that they bring to engine tune-ups and overhauls. The shop is aware that pre-purchase inspections have become much more important these days, due to the cost of both purchase and repairs.
This service complements the company's other offerings, which include routine maintenance, suspension and steering evaluations/fixes, and engine repair. Electrical system diagnosis and repair are particularly important and at Combs Auto Repair you can have your starter, battery, and charger repaired and replaced by experts in the field.
Combs Auto has been a family-run business serving Scottsdale and the North Phoenix communities since 1969. The company performs anything from minor tune-ups to major vehicle overhauls - on cars, vans, trucks buses, and tractors - and installs only parts backed by a nationwide warranty. The firm prides itself on friendly, honest, quality service performed on budget and on time.
One customer commented: "The folks at Combs are the finest group I have ever had the pleasure of working with in car repair or really any service-related business. They are as honest as the day is long. I lost count of how many times I thought I needed something major and they corrected me to a simple yet comprehensive solution."
Whether you're looking for an inspection or just don't know where to turn for reliable, honest car repairs, you can trust the folks at Combs Auto will take care of you.
Go to https://combsauto.com and see for yourself why so many people over the years have entrusted their vehicles to the Combs family!
Sponsor Ads
Report this Page
Created on Jan 7th 2022 12:47. Viewed 182 times.
Comments
No comment, be the first to comment.