Get The Best Outdoor Gas Fireplaces & Summer Grills At St. Louis Appliance Store
by PRC Agency
PR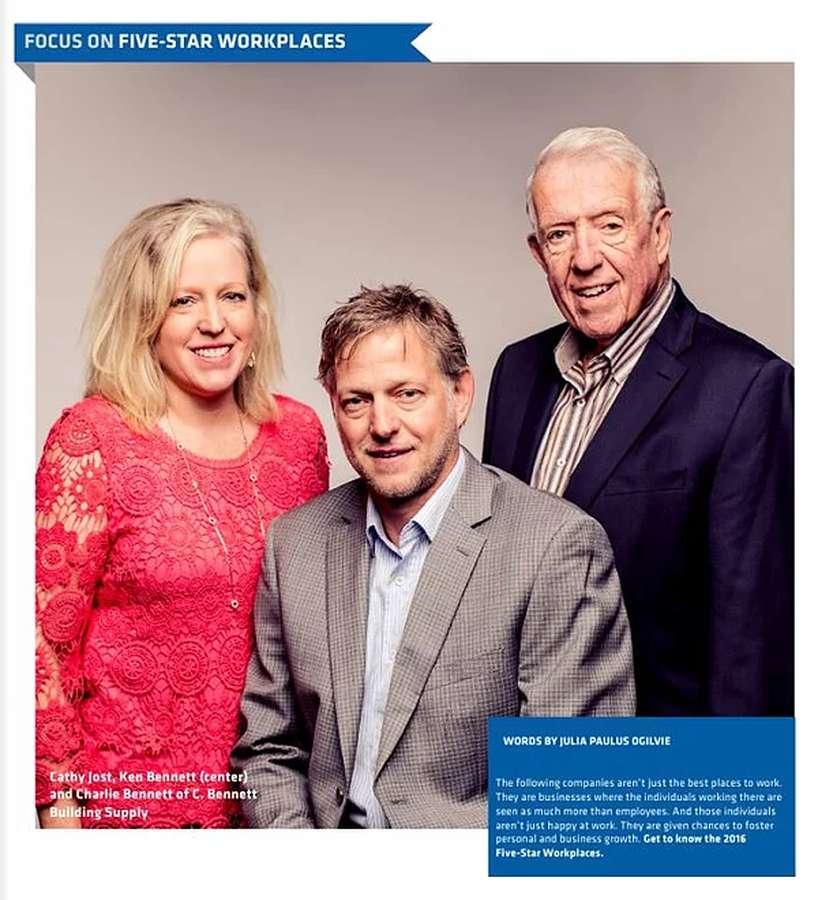 You dream it, they've got it. If you want a cozy hearth for winter and a crackling fire during the long summer nights of laughter, just tell them your vision and they'll give you plenty of options - maybe too many!
C Bennett Premium Building Supplies provides over 40 fireplaces to match the customer's needs and aesthetics. The firm also sells - and installs - a wide variety of hearth products, all available for viewing at its design center.
Check them out at https://cbennett.net
The O'Fallon-based company, family-owned and operated since 1980, offers custom fireplaces from DaVinci, Stellar Hearth, and Stoll Industries as well as outdoor fireplaces from a range of manufacturers. As summer gets underway, a wide range of fireplaces, grills, and accessories are now available for both lifestyle comfort and meal preparation. Not to mention fridges, dishwashers, shelving, mirrors, and bath and shower hardware & accessories!
See?! They've got it all for you.
The fireplace market overall is growing at approximately 4% annually, led by the increasing popularity among homeowners of electric fireplaces and outdoor, backyard fireplaces, and fire pits. The surge of interest in home remodeling and renovation brought on by the pandemic and the shift to more remote work has increased the demand for both modern fireplaces and fire pits - the latter as a feature of backyard landscaping, adding value to people's homes. Outdoor fire pits or fireplaces are the most popular architectural design feature today among homeowners, according to the American Society of Landscape Architects.
C Bennett offers outdoor log fire and gas fireplaces, fire pit tables, grills, furniture, mantels, and outdoor pizza ovens. The gas fireplaces require no venting or chimney installation and can be lit with the touch of a button, reducing any maintenance time and effort on your part. Indoors or out, traditional wood-burning fireplaces, while requiring more supervision, are the preferred choice of many consumers who appreciate the scent, sound, and the chance to actively participate in the heating and/ or grilling processes. C Bennet provides a variety of sizes and shapes of wood-burning fireplaces to suit your tastes.
The company also offers electric fireplaces from a range of manufacturers. These are especially versatile and can be installed anywhere - into the wall or a freestanding mantel, for example - and can be operated by remote control. Additionally, C Bennett provides all necessary add-ons, accessories, and surplus parts - from vent-free logs to cast iron and steel wood inserts.
The company's licensed technicians are on-hand for servicing your fireplaces too - including an inspection of gas pressure, pilot light, safety switches, air intake, and bricks for cracks and condensation.
One customer commented: "C Bennett excels at delivering high-quality products at reasonable prices. Every aspect of working with C Bennett was exceptional. We now have a beautiful, fully functional wood-burning fireplace."
The clock is ticking and the twigs are smoldering. If you love the cracking of burning firewood and that nostalgic scent, then a wood-burning fireplace is what you need. Don't want to mess with all the ashes and firewood, but still want a cozy fire in your home or backyard?! Check out our electric & gas fireplace selection. We promise we have something to fit almost any need.
Go to https://cbennett.net and take your family to visit their O'Fallon showroom. Or just call 636-379-9886 and schedule an appointment today!
Sponsor Ads
Report this Page
Created on Jun 15th 2022 02:14. Viewed 129 times.
Comments
No comment, be the first to comment.