Get The Best Frisco Landscaping & Lawn Management Service To Eliminate Weeds
by PRC Agency
PR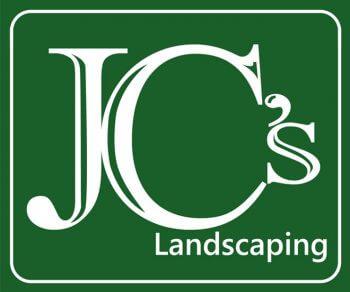 If you're wondering in the back of your mind what a weed really is, it's basically any plant that is unwelcome, out of place, or has no discernible value. A little like the famous Supreme Court definition of obscenity - essentially, "You know it when you see it!"
JC's Landscaping, founded in 1997, offers weed control services that are centered around the importance of general lawn maintenance as the key to weed control and prevention. Killing weeds is a short-term and time-consuming solution - instead, strong grassroots and a well-nurtured healthy lawn will push out weeds and stop them from growing.
Check it out at https://www.jclandscapingllc.com/services/weed-control
Since proper lawn care depends on the type of grass and soil in place, JC's Landscaping will now arrange for an initial consultation to determine what is best for your lawn.
Autumn is the right time to control some difficult weeds such as henbit, deadnettle, and common chickweed. The company uses a combination of pre-emergent herbicides and post-emergent herbicides - as appropriate - with its lawn maintenance and regular mowing services, to promote a healthy, weed-free lawn.
Broadleaf and grassy weeds, which are further divided into annual and perennial varieties, are the two main categories of weeds in Texas. Since they live the longest and keep coming back, perennials are the hardest to get rid of. In Texas, broadleaf weeds such as thistle, dandelion, and henbit are typical. Crabgrass, dallisgrass, and rescue grass are a few examples of grassy weeds that are more challenging to distinguish since they might mimic common turf grasses.
JC's Landscaping uses specialized pre-emergent herbicides that work by inhibiting the growth of the germinating seeding's root or the shoot. To be effective, the herbicide must be integrated into the soil as the weed seeds are germinating. Breakthrough weed growth - caused by digging, dryness or cracking, or heavy rains - calls for post-emergent control applications.
Still, the best deterrent for weeds is a thick and healthy lawn, where it is difficult for weeds to grow and thrive. Lawn fertilization helps to promote a thick lawn that will challenge weed growth. JC's Landscaping usually recommends six treatments per year, depending on your location, grass type, and the size of the area to be treated.
The company also provides you with assistance with bush/tree trimming, landscape installation and construction, seasonal planting, spring, and fall cleanup, irrigation maintenance, and fence construction/repair. You can request a quote 24hrs a day.
One customer commented: "Love our lawn service with JC. They are very responsive to emails and have a friendly staff. They have easy payment set up on their portal which gives all your lawn care info, which is a big plus for me. Highly recommend for landscaping services."
Let the team transform your lawn and garden into a beautiful - and weed-free! - living space.
You can call 972-571-7899 or go to https://www.jclandscapingllc.com/services/weed-control and see for yourself the range of services the company has to offer.
Sponsor Ads
Report this Page
Created on Oct 7th 2022 02:07. Viewed 58 times.
Comments
No comment, be the first to comment.