Get ORA Intraoperative Aberrometry During Your Cataract Surgery In Eugene
by PRC Agency
PR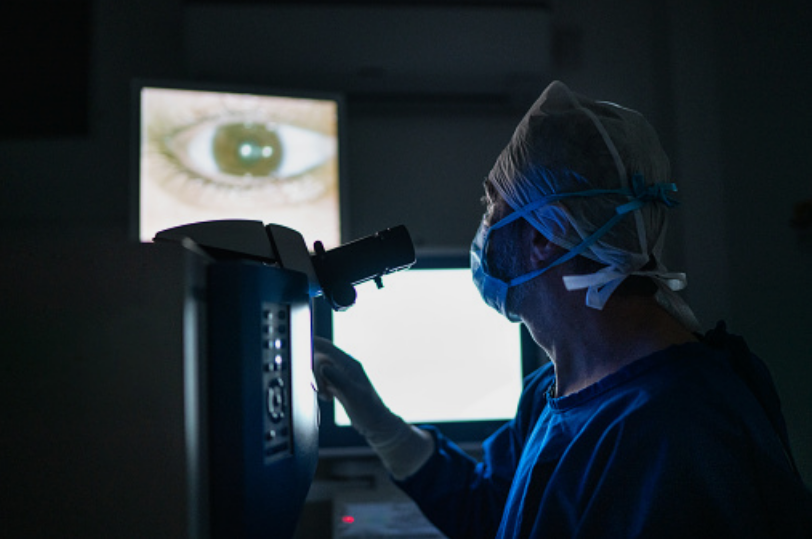 Do you have cataracts? Is your vision getting worse but you're unsure of the best way forward? Book a consultation for surgery with Pacific ClearVision Institute in Eugene, OR!
The Institute provides you with expert assessment, diagnosis, and cutting-edge solutions if you're suffering from cloudy vision, sensitivity to light, and declining night vision. The practice specializes in helping cataract patients achieve clearer vision either through prescription lenses or surgical procedures.
Don't settle for a cloudy future - fight back against those cataracts at Pacific ClearVision Institute. More details at https://pcvi.com/treatments-eugene/cataract
Pacific ClearVision's specialists educate you on the treatment options available, advising you on whether surgery is appropriate or if stronger spectacle lenses can delay the need for more invasive and longer-term solutions.
Cataracts are caused by protein building up on the lens of the eye. This prevents light from passing through the lens, causing vision to become cloudy and, in more extreme cases, resulting in partial blindness. While the condition affects people of all ages, it is most common in older patients and can be exacerbated by diabetes and excessive exposure to the sun.
You'll get detailed visual acuity testing, including glare assessments to measure the extent of your cataract presentation. Slit lamp examinations use specialist microscopes to inspect both the cornea and the iris. The team also performs retinal exams which involve the application of drops to widen the pupils for easier inspection of your retina.
When surgery becomes necessary, the procedure is performed in-house at the Eugene practice and does not require an overnight stay. Your cloudy lens is removed and replaced with a synthetic one via microsurgery, with the process only taking around 10 minutes to complete. No needles, stitches, or patches are used. The surgical team uses high-frequency ultrasound to soften the cataract, enabling it to be vacuumed out through a tiny incision on the cornea or under your eyelid.
You can expect to recover quickly, with most patients able to enjoy normal activities such as driving or even playing golf soon after the procedure. Pacific ClearVision Institute's surgeons can also optimize the power and alignment of the new intraocular lens via ORA intraoperative aberrometry. The latest lens technology from brands such as Crystalens, Symfony, and Activefocus is also available at the practice.
A spokesperson says, "With state-of-the-art instruments, our surgeons can determine the power of the implant that will give the best visual outcome after treatment. Many people will see 20/40 or better on the first day, depending on previous astigmatism or other factors such as glaucoma or macular degeneration. If a person prefers, the power of the implant can be adjusted to provide clearer reading vision."
If you want to get your focus back, make the right decision - visit Pacific ClearVision!
For more info, go to https://pcvi.com/treatments-eugene/cataract
Sponsor Ads
Report this Page
Created on Sep 29th 2022 02:18. Viewed 89 times.
Comments
No comment, be the first to comment.