Get Feb 2022 Radix Price Predictions With This New XRD Crypto News Site
by PRC Agency
PR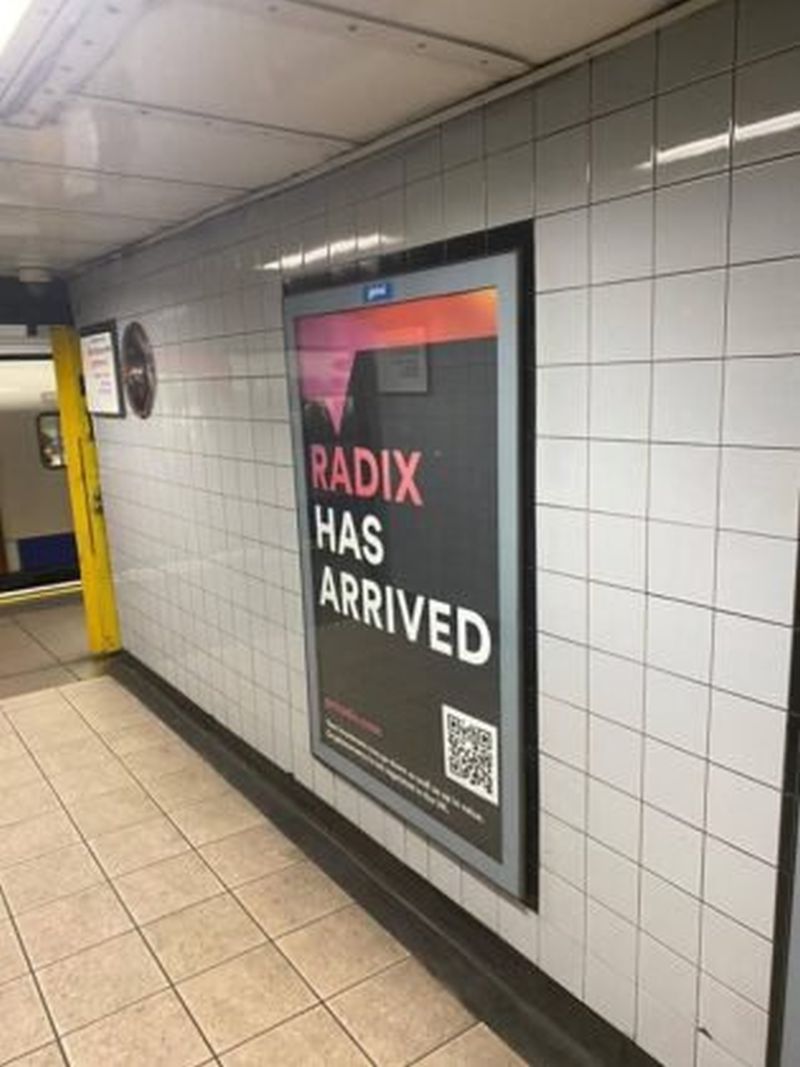 There are so many technological changes happening that it's easy to feel as though you're being left behind. But change happens for a reason - and if you're wondering how you can keep up with the latest crypto developments, you need this platform!
Radix Beacon regularly creates reports to help investors stay ahead. Want to know how altcoins like Radix are likely to perform in 2022? They've got you covered! Wondering why DeFi and DEXs are the future of exchanges and trading? You're in the right place!
What can Radix Beacon do for you?
It can offer you a space to gain essential crypto knowledge from trusted experts. You'll find comprehensive guides that make DeFi accessible, regardless of whether you're an experienced or new investor. The launch of the platform is timely as demand for cryptocurrencies, Non-Fungible Tokens (NFTs), and other digital assets is expected to rise this year due to increased mainstream exposure. Have you purchased cryptos or NFTs yet?
Check out the site at https://radixbeacon.com
What are the biggest DeFi trend predictions for 2022?
A recent Radix Beacon report focuses on the future of traditional exchanges compared to DeFi. Exchanges are nothing new. You've heard of the Tokyo Stock Exchange, New York Stock Exchange, London Stock Exchange, and NASDAQ, right? You can use these exchanges for trading assets such as derivatives, currencies, commodities and more - but this type of trading is exclusive, and you may not reap the full benefits unless you're already an established, wealthy investor. By contrast, DeFi offers more opportunities for small investors and traders - but you need to get informed.
Aside from enhancing accessibility, DEXs enable peer-to-peer crypto trading - they're like traditional exchanges as they bring buyers and sellers together. However, there are no intermediaries involved. Your crypto transactions are recorded and completed through smart contracts on decentralized ledgers.
Radix Beacon says this approach creates unrealized possibilities. For instance, although the traditional model can be recreated through DeFi, new alternatives can also be developed, such as the Automated Market Maker (AMM) and the Constant Function Market Maker (CFMM).
All this means plenty of opportunities to make money by being smart about crypto investing - check out the full report at https://radixbeacon.com/traditional-finance-exchanges-vs-defi-is-defi-the-future-of-exchanges-and-trading
Another report recently added to the platform provides price analysis and predictions for altcoins like Radix. If you're a savvy investor looking to get ahead, you'll love it! It says penny coins seem to follow the same trajectory as Bitcoin, which means there could be significant rises in the value of altcoins this year.
A company spokesperson said: "DEXs are a real innovation. They allow for anyone, no matter where they are, to be able to trade any tokenized asset instantly without needing to trust anyone else. That's a game-changer."
"But to harness the innovative disruption that DEXs can provide, the programming language used to create them must be fit-for-purpose. This is why Radix is building Scrypto - the only programming language tailor-made for DeFi," they added.
Go to https://radixbeacon.com/kraken-daily-market-report-for-january-12-2022 to read the price analysis report!
Make smarter, more informed choices - check out Radix Beacon for the quality crypto information you need!
Disclaimer: The information provided on this page does not constitute investment advice, financial advice, trading advice, or any other sort of advice and it should not be treated as such. This content is the opinion of a third party, and this site does not recommend that any specific cryptocurrency should be bought, sold, or held, or that any crypto investment should be made. The Crypto market is high risk, with high-risk and unproven projects. Readers should do their own research and consult a professional financial advisor before making any investment decisions.
Sponsor Ads
Report this Page
Created on Feb 9th 2022 09:26. Viewed 119 times.
Comments
No comment, be the first to comment.