Get Expert Sleep Advice In Kennesaw, GA To Choose The Best Mattress Firmness
by PRC Agency
PR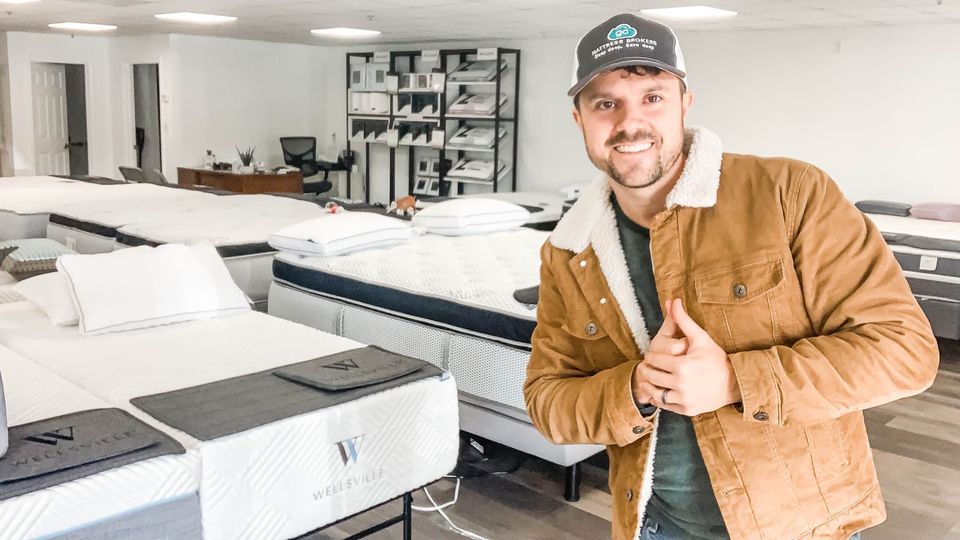 Don't settle for sub-standard sleep - find your perfect mattress with GA Mattress Brokers and take your comfort to the next level!
GA Mattress Brokers' consultation services help you to navigate the many different kinds of mattresses available, allowing you to find the best one to suit your sleep style. Their mission is to better the lives of people in the community through mattress and sleep education, rather than just trying to sell you the most expensive model!
Go to https://www.gamattressbrokers.com for more information.
The company offers an alternative to the traditional mattress shopping experience, allowing you to speak to a true sleep and mattress expert in person. You can also expect one-on-one personal attention during your consultation, as GA Mattress Brokers is available by appointment only and typically has only one customer in-store at a time.
If your mattress is between 8 and 10 years old, now is the optimal time to start searching for a replacement. In particular, visible signs of wear and tear or sagging are clear indicators that you need to invest in a new mattress. You spend one-third of your life sleeping, so a good mattress is important for healthy and long-lasting sleep.
If you, like many, have no prior knowledge of how to choose a new mattress, you may feel overwhelmed at the prospect of replacing your current one. However, GA Mattress Brokers offers guidance on just how to do so effectively. For example, if you sleep mostly on your side, you will want to look for a softer to more moderate firmness that allows the mattress to conform to the shape of your body, whereas for stomach sleepers, it is important to focus on buying the most supportive mattress you can find.
GA Mattress Brokers is committed to taking the pain out of mattress shopping and helping customers throughout Kennesaw, GA, and surrounding areas get a great night's sleep at an affordable price.
The company's owner, Matt Wolf, has over 18 years of experience in the mattress industry and is recognized as an expert in his field, having worked in leadership positions at corporations including Ergomotion and Mattress Firm. GA MAttress Brokers has established a strong reputation within the local community for providing professional customer service and high-quality products, as indicated by its numerous positive testimonials.
A satisfied customer said, "The owner Matt provides exceptional customer service. He listens to the customer and does not try to pressure them into anything. He was welcoming and answered all my detailed questions. Rarely have seen such knowledgeable and caring service. Also, he helps to find great prices."
GA Mattress Brokers is the trusted Kennesaw mattress expert you can always rely on - call them today at 770 410 8943 to create your ideal sleep setup.
Ready to meet your perfect mattress? Visit https://www.gamattressbrokers.com for further details.
Sponsor Ads
Report this Page
Created on Apr 14th 2022 01:47. Viewed 166 times.
Comments
No comment, be the first to comment.