Get College Admission Essay Coaching From Riverside, CT Top SAT Tutor
by PRC Agency
PR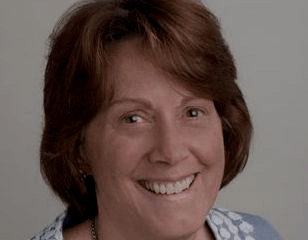 Increase your chances of admission to one of the country's best colleges with Shark Tutor. In their new admission help sessions, they will show you how to unlock your voice and deliver a knock-out essay.
With their application help services, the experienced tutors hope to offer you a more holistic coaching experience that ensures you ace both your standardized aptitude tests and the more personal dimensions of your college applications. Shark Tutor has successfully coached over 800 diverse students and they believe they can prepare you to put your best foot forward to prospective colleges across the US.
Go to https://www.sharktutorct.com to find out more.
The launch of their new combined tutoring and coaching services coincides with the increasing importance of the college essay as a determining factor for acceptance into the country's most prestigious public and private universities. As a recent article on Medium explained, all Ivy Leagues and other top schools now look to the application essay to distinguish between high-performing students.
Although essays are subjective, as Medium stated, colleges are generally seeking to find those candidates who have authentic and interesting experiences and perspectives, who will be an asset to the school's culture and whose essays reflect a strong sense of personal voice.
Shark Tutor knows that this is a lot for you to accomplish in one short piece, especially without falling into the trap of delivering a generic response or producing something that feels like an adult or your parent wrote it.
As such, in their college essay consultation sessions, they will help you to conceive of the theme and style of your essay, then develop its ideas and structure, and finally assist you with editing it.
If you are aiming for a top school, Shark Tutor recommends that you combine essay writing prep with focused SAT tutoring to ensure you are fully ready to face these critical exams.
Shark Tutor LLC is the tutoring agency of Sharon Kistler, a former Ivy League grad from Princeton with over 13 years of college coaching and tutoring experience.
Her school has successfully coached and helped students to receive admission to some of the US' finest educational institutions, including Harvard and Yale, as well as top technology schools like MIT and top liberal arts colleges like Amherst.
A spokesperson for the tutors said, "We aim to provide each student with the skills, strategies and pacing designed to maximize test scores and confidence. We provide tutoring for SSAT, ISEE, GMAT, and GRE exams as well as college application essay creation and editing."
When it comes to your college application, you can't leave anything to chance. Instead, let Shark Tutor help you secure your top choice and take your first step to living the life of your dreams.
Visit https://www.sharktutorct.com to sign up for your first session today.
Sponsor Ads
Report this Page
Created on Nov 28th 2022 02:08. Viewed 42 times.
Comments
No comment, be the first to comment.