Get A Luxury, Rectangular Chinchilla Area Rug To Spruce Up Your Living Room
by PRC Agency
PR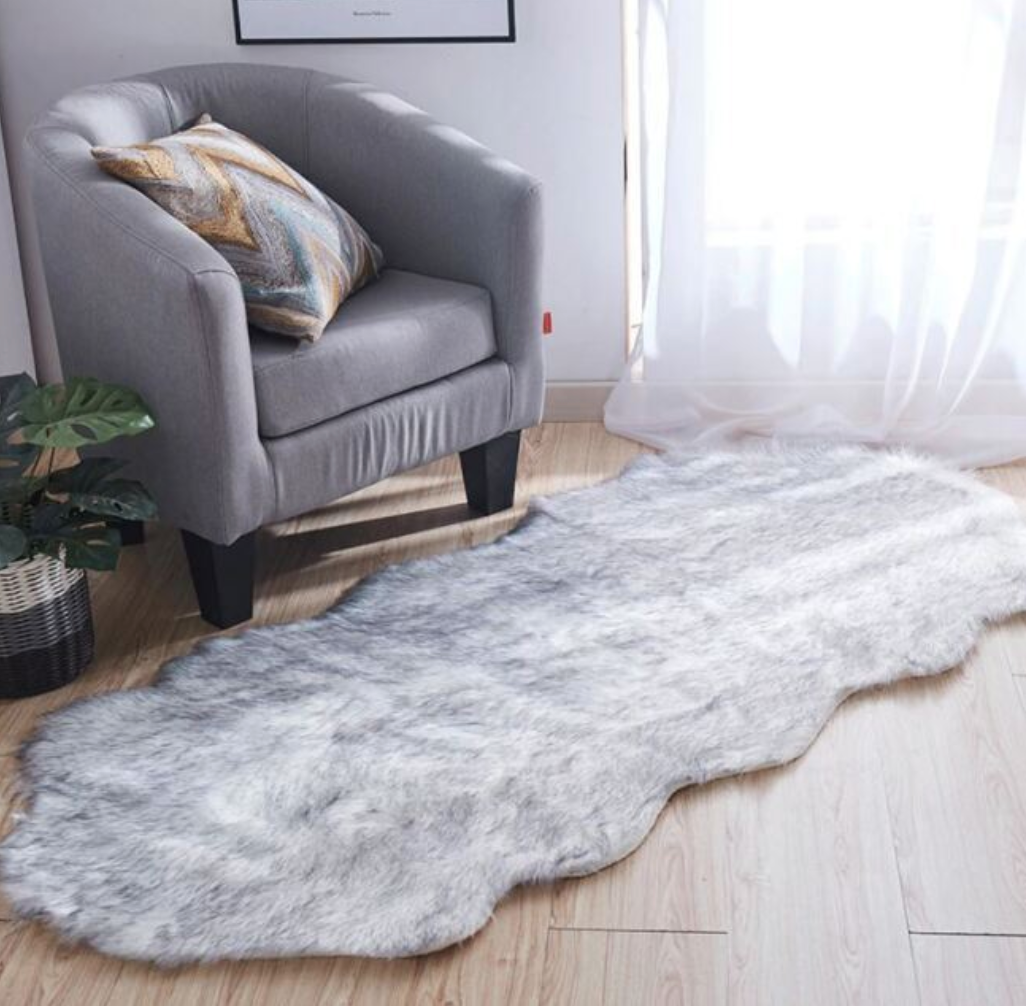 One of the quickest ways to spruce up your interior is to throw down the perfect rug. Online store Emersware has a full selection of gorgeous faux fur rugs in lots of sizes and shapes for just the right accent that will tie your whole interior decor scheme together.
If you're looking for budget-friendly upgrades that don't involve a paintbrush or a hammer, an area rug is your best friend. Find attractive, high-quality area rugs online at Emersware, your one-stop shop for kitchen products, home and garden accessories, furniture, electronics, high-tech gadgets, children's items, pet supplies, and holiday decorations.
Shop for the accessories you need now and save 10%, at https://emersware.com/product/amazing-luxury-grey-chinchilla-faux-fur-area-rug
Whether you're a recent online shopping convert or a seasoned pro, you know online shopping offers you better inventories, better savings, fast delivery times, and 24/7 shopping convenience. Emersware is your go-to, department-style online store for all the conveniences you want and the unique area rug options you need to refresh home spaces quickly and conveniently.
On feature right now is the Luxury Decorative Faux Fur Rug in Grey. At 32 inches by 71 inches, the soft, hand-tufted, 100% acrylic and polyester rug gives you an upscale look without the conflict or care restrictions that come with genuine fur products. Learn more at https://emersware.com/product/amazing-luxury-dark-grey-faux-fur-decorative-rug
The carpet won't scratch your hardwood floors and can be spot-cleaned with a simple dab of detergent on a wet cloth or paper towel. This is an ideal choice if what you're looking for is a dash of elegance for your sitting room, living room, bedroom, or home office.
Also being featured is the Luxury Grey Chinchilla Faux Fur Area Rug. Ideal for contemporary spaces, the rug adds a high-end dimension to your formal and casual interiors. The faux chinchilla rug is made of polyester, features a cotton backing to protect your hardwood floors, and presents a plush 100% polyester, hand-tufted front. The rug measures 53 inches by 76 inches, is stain resistant, and the deep grey will add a highly saturated color element to your room's palette.
Emersware offers you free shipping on all US orders, an online customer support team, and a 30-day exchange policy.
A company representative says, "Find the trendy items you want at the prices you also want for a department store experience from the comfort of your own home."
With the summer sale on now, the founders of Emersware online store are making it easier for you to upgrade your home's interiors with the addition of just the right accessories.
Are you ready to shop and save? Visit https://emersware.com to find out more.
Sponsor Ads
Report this Page
Created on Jun 24th 2022 02:20. Viewed 121 times.
Comments
No comment, be the first to comment.