Get A Custom Metal Carport In Eugene Oregon: 3D Design Tool For Vehicle Shelters
by PRC Agency
PR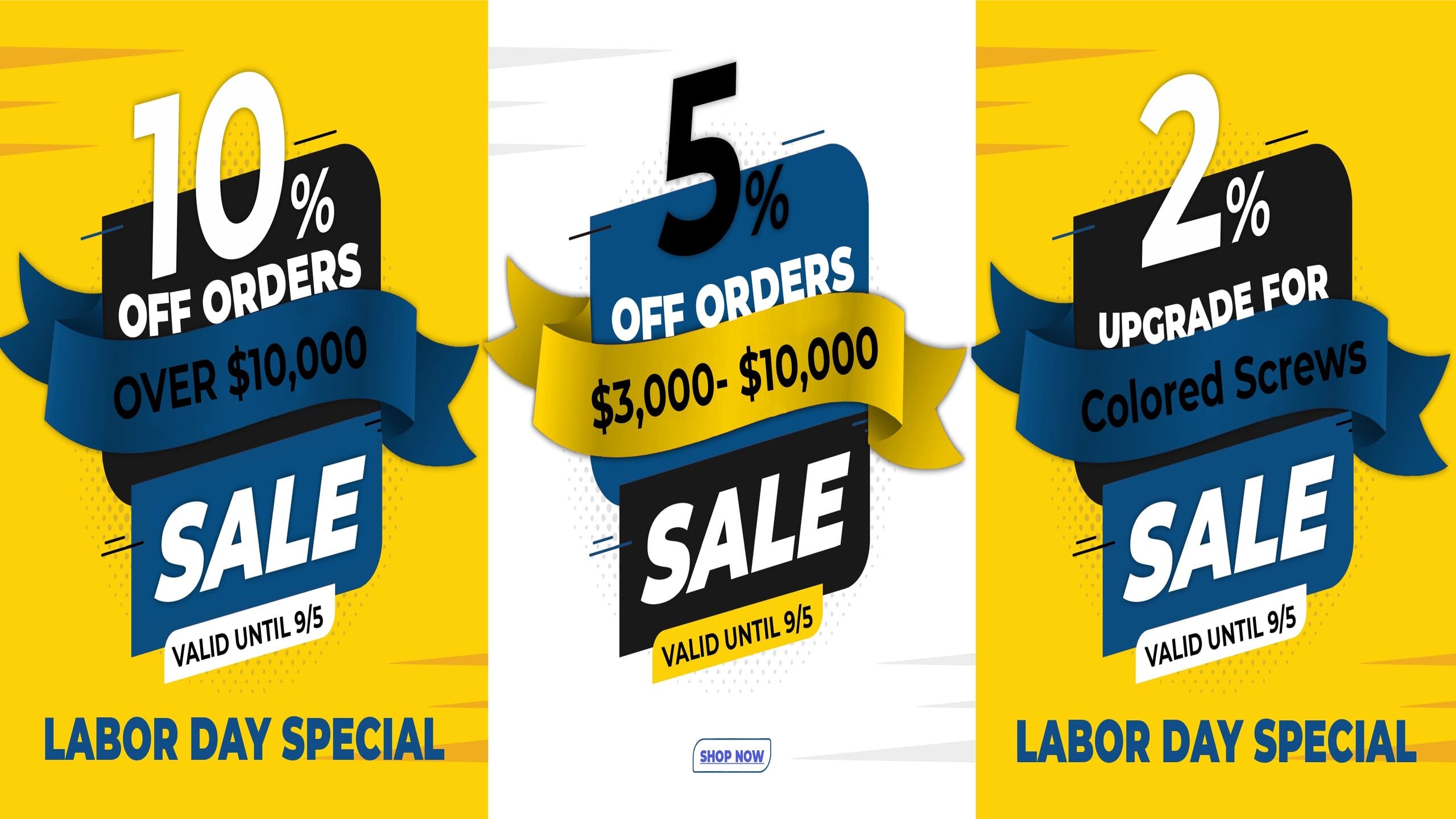 Here's the labor day bonanza breakdown: you get 5% off on buildings $3,000 to $10,000 and 10% off on anything over that. Additionally, color matching screws - and who doesn't want those?! - are only 2%, down from 7%. In other words, you can save a lot! And get more space! Now until September 5th!
Oregon Carports, based in Eugene, now offers new pricing on its available range of metal buildings and roofs to mark the close of the summer holiday. All carports - standard, vertical, and horizontal - are engineer-certified to meet state codes and come with four-season workmanship and 20-year warranties against rust. They allow for the storage of cars, boats, trailers, household overflow, lawn equipment, and livestock feed. These enclosed steel buildings can also serve as recreational areas for picnics, grilling, or children's play areas.
Check them out at https://oregoncarports.com
The company, an authorized dealer of American Carports, now also provides many special options to go with its selection of buildings, including heavy-duty walk-in doors, overhead doors, color screws, colored roll-up doors, braces, and insulation. The braces, for example, offer added stability and are strong enough to stand against heavy rainstorms, severe winds, and earthquakes.
Today's metal carports are multi-functional structures that provide extra protection for a range of vehicles and also storage space for the car owner's assets - for which they are increasingly used. Carports did not become commonplace until the 1970s when owners recognized the benefits of shielding their autos from the weather. At the same time, the first enclosed carport designs became available, largely to deter theft and break-ins. Structures varied widely in material and build quality until the advent of metal carports that allowed for more durable, affordable, and standardized options.
Oregon Carports offers three models - standard, horizontal roof, and vertical carports along with a host of design and style options. Styles include RV carport, garage, continuous slope barn, and mini storage with porch. The company features a Build & Price Tool to customize designs off of these templates. You can view a 3-D rendering with your input modifications and receive an instant quote.
Among the special options, a popular add-on is insulation, which prevents condensation and is unaffected by humidity. Insulation helps to preserve structural integrity and value, as it prevents mold/mildew as well as nesting rodents, bugs, and birds. The seals - no, not the barking kind, forget the animals now! - around the nails mitigate leaking and its ripples surface facilitates airflow.
One customer commented: "We are very pleased with our carport. Jose made sure that everything was exactly as planned and was very responsive with communication. The crew was very competent and fast. It is very level and sturdy. I would definitely recommend Oregon Carports."
If you're like the average American, you ran out of space a while ago. You stuff things here and there but you're always behind the curve. And at the same time, maybe you caught the home improvement bug during the pandemic. What better way to increase the value of your home while finally offloading some of your extra stuff?
Of course, you can still keep your cars and jet skis in the carport, too. It's like the cell phone these days. Yeah, it works as a phone but that's only one feature!
Go to https://carportview.oregoncarports.com and tell your family there's hope on the horizon!
Sponsor Ads
Report this Page
Created on Aug 2nd 2022 23:24. Viewed 150 times.
Comments
No comment, be the first to comment.