Functional Skin Essence Serum for Skin Whitening and Wrinkle Improvement |COASIS
by Professional Writer
Professional Writer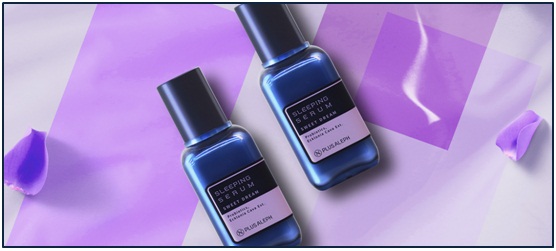 COASIS Co., Ltd. is a Korean cosmetics company with the experience of 25 years of cosmetics formulator development. COASIS releases its cosmetics by pouring a distinguished know-how of accumulated for 25 years. Its two signature brand cosmetics of PLUS ALEPH and MEDI SPON Nature are results of such a mature know-how and technology.
COASIS has been well-known in the cosmetics industry for a long time to supply its customers with high-quality products through constant research and development. Its corporate mission is to produce all the cosmetic products by carefully selected and honest ingredients through a professional research. Once meet the cosmetic products of PLUS ALEPH and MEDI SPON, the beauty of skin will stand out and be able to be pursued in the life.
PLUS ALEPH Serum Products
PLUS ALEPH series cosmetics are the skin essence serums. PLUS ALEPH is the specialized brand meaning of containing and filling more beauty. PLUS ALEPHbrand cosmetics line ups consist of Sleeping Serum Sweet Dream and Sleeping SerumMerry Sleep products.
Excellence of Sleeping Serum Sweet Dream
ü It is a functional Serum for Skin Whitening and Wrinkle Improvement with light texture and quick absorption.
ü It moisturizes skin without stickiness and soothesskin without skin irritation.
ü It has an excellent skin stabilizing and durability effects by patented whitening material.
ü It features relaxing herbs scent of fresh and cool chamomile marine woody scentthat helps to sleep well.
ü It contains stem cell culture of 300 ppm and skin growth factors such as EGF, FGF, POG, FTF, KGF that are applied with liposome technology.
ü It contains peptide complex of skin growth factor that prevents skin aging through anti-oxidation, anti-inflammatory, anti-wrinkle suppression and wound healing.
How to use Sleeping Serum Sweet Dream
ü After cleansing the skin, smooth out the skin and open the lid by pulling it upwards. After pumping the serum on the hands, gently rub the serum as massaging on the skin for absorption.
Sponsor Ads
Report this Page
Created on Jan 31st 2022 20:17. Viewed 246 times.
Comments
No comment, be the first to comment.