Fun DIY Sewing & Embroidery Patterns For Beginners | One-Hour Project Tutorials
by PRC Agency
PR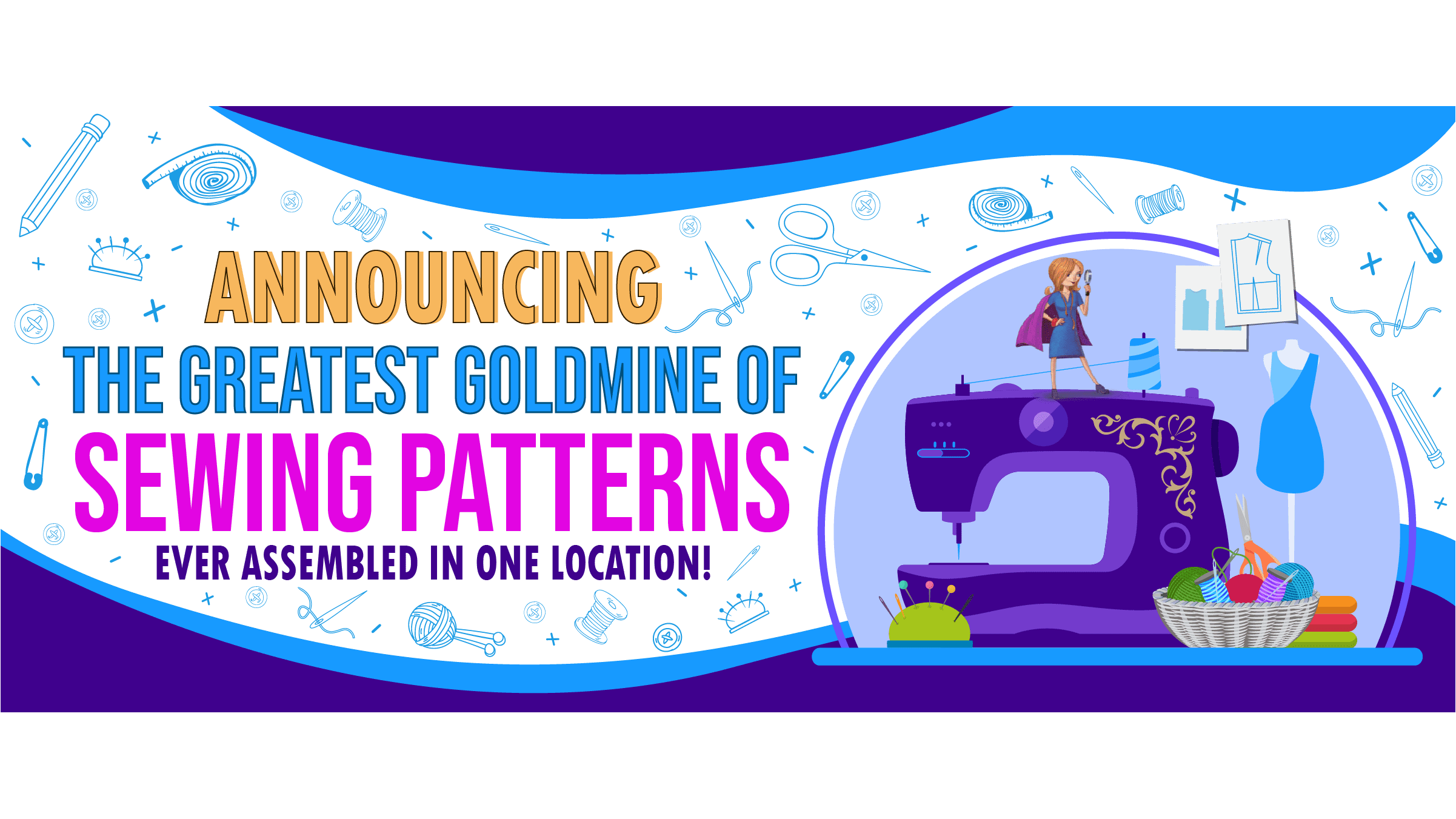 If you've got the sewing machine, and the reams of fabric, but the pattern you printed from the internet looks about as helpful as a DIY home furniture construction manual, you need Sewing Patterns Secrets.
Their new membership program gives sewers like yourself access to over 125 high-quality, unique sewing patterns that you can use for one-hour sewing projects. This vast online resource was collated for Sewing Patterns Secrets by Molly McGuire, a nationally esteemed seamstress and sewing teacher.
Go to https://sewingpatternsecrets.com/vsl?el=cm to find out more.
The launch of their new membership platform coincides with the continued rise in popularity of sewing across the US. As a recent article on The Inspired Sewist explained, the aesthetics of Pinterest and Instagram have led to a surging appreciation for sewing, particularly amongst millennials who are looking for DIY-styled clothes and accessories, and exciting new creative outlets.
However, with this rise in popularity has also come a proliferation of online sewing patterns. While plenty of the patterns out there are adequate, as Sewing Patterns Secrets explains, many of them are poorly and hastily designed. Therefore, if, as a beginner sewist, you attempt them, the online sewing hub believes you will find them to be impossible to execute and ultimately disheartening.
As such, Molly McGuire has personally hand-designed all the easy, printable sewing machine patterns on their online platform. What sets Sewing Patterns Secrets apart is that each pattern also comes with comprehensive step-by-step instructions, written with beginners like yourself in mind. They also give you a clear cutting and material list, detailed schematics, and multiple views of the finished project from all angles.
When combined, the online platform believes that the project will almost sew itself, letting you focus on your craft and on the fun parts of picking your favorite sewing ideas and then choosing your preferred colors and prints.
If you are looking for even more guidance, Sewing Patterns Secrets also offers you a number of online tutorials, lessons, and courses to take you from novice to expert.
Sewing Patterns Secrets LLC is proud to be one of the most trusted online resources for sewing machine projects and patterns. They are on a mission to provide sewing enthusiasts across the USA with perfect designs that inspire incredible projects.
A spokesperson for Molly McGuire said, "With our sewing made easy platform, you can get your hands on over 125 high-quality and popular sewing patterns with step-by-step instructions that let you create stunning, professional clothes and crafts—easily, quickly and hassle-free."
If a stitch in time saves nine, Sewing Patterns Secrets' sewing machine patterns will truly save you hours.
Visit https://sewingpatternsecrets.com/vsl?el=cm to see how a membership on their platform will set you up for sewing success.
Sponsor Ads
Report this Page
Created on Nov 11th 2022 01:46. Viewed 105 times.
Comments
No comment, be the first to comment.